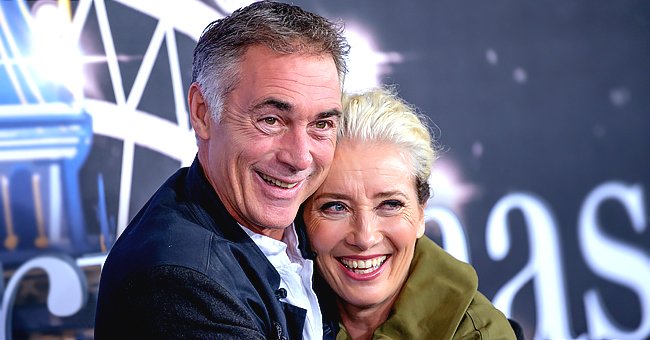 Getty images
'Nanny McPhee' Actress Emma Thompson Turns 62 — Who Is Her Husband Greg Wise?
Emma Thompson, 62, is a British actress who s famous for films like "Harry Potter and the Prisoner of Azkaban" and "Nanny McPhee." However, behind the successful star is a husband who's always by her side.
Some people don't know that Thompson is married to fellow actor and "Sense and Sensibility" co-star, Greg Wise. The pair shares a beautiful daughter, Gaia Wise, who was born on December 4, 1999.
The couple also has an adopted son, Tindyebwa Agaba, a Rwandan orphan and former child soldier who was born in 1987. Before marrying Wise, the actress was wed to actor Kenneth Branagh in 1989.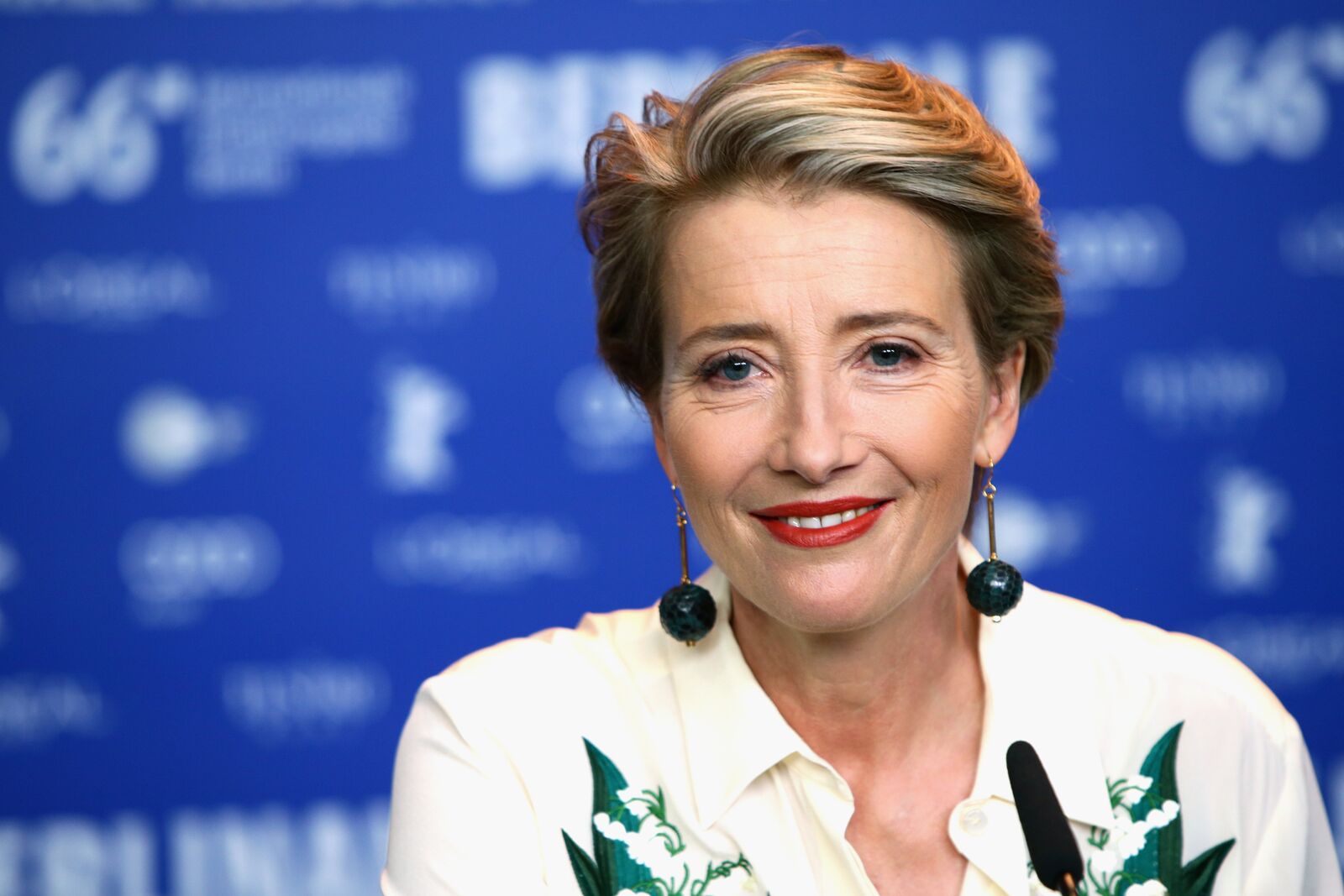 Emma Thompson at the "Alone in Berlin" press conference during the 66th Berlinale International Film Festival Berlin on February 15, 2016, in Germany | Photo: Vittorio Zunino Celotto/Getty Images
Thompson's relationship with Branagh
In 1987, the pair starred together in the BBC television miniseries "Fortunes of War." They appeared in the miniseries as an English ex-patriate couple living in Eastern Europe as World War II begins.
Kate Winslet told me that Emma's marriage was over
Thompson won a BAFTA Award for her performance on the program. She and Branagh continued to work together professionally and even formed a production company before divorcing in 1995.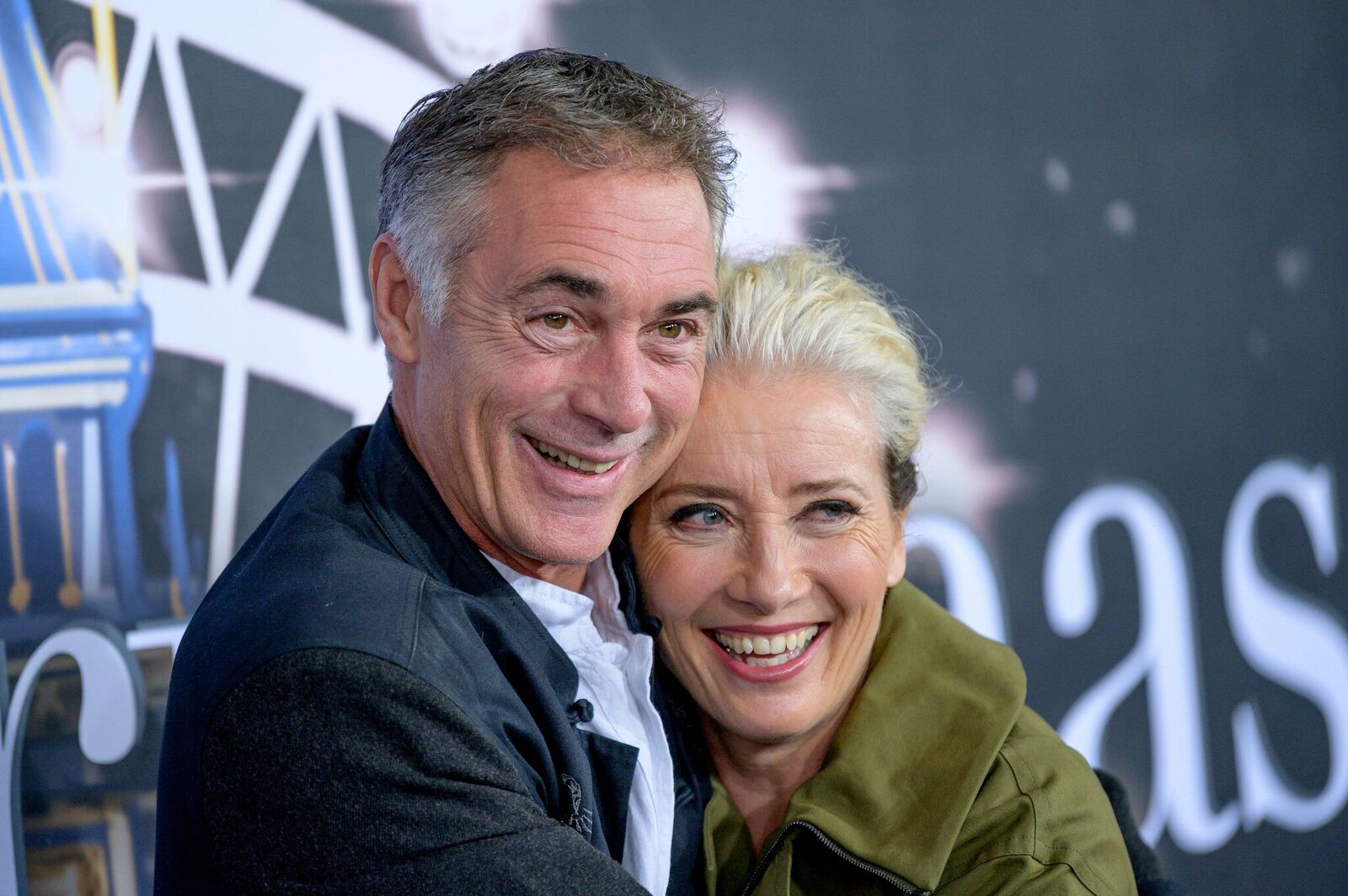 Greg Wise and Emma Thompson at the "Last Christmas" New York Premiere on October 29, 2019, in New York City | Photo: Roy Rochlin/Getty Images
Meeting her future husband
In 1995, Wise played the role of John Willoughby in Ang Lee's "Sense and Sensibility" alongside Thompson, who also co-wrote the movie. That's where the pair first met, however, Wise was trying to date their co-star, Kate Winslet.
He also assumed that Thompson was still married at the time and much older than he. The actor tried his shot with the "Titanic" star and took her out on a date at Glastonbury, where no topic seemed to interest the two.
Winslet and Wise's relationship clearly wasn't working out and according to the latter, the actress was the one who suggested he and Thompson would work. Wise said: "[Kate] pointed out that we were right for each other and told me that Emma's marriage was over."
Thompson and Wise get married
True to her word, the pair ended up getting married in 2003 in Dunoon, Scotland, the same year the couple decided to adopt Agaba. Now nearing nearly three decades together, the pair seems to be going stronger and happier than ever.
In a previous interview, Thompson revealed the secret to a happy marriage while talking about her movie, "The Love Punch." She claimed that an "enforced gap" would help a relationship last a long time. She said:
"Perhaps that's what marriage needs. You're allowed to be married for ten years and then you absolutely have to take a year off."
An accomplished actor
Thompson's husband is also accomplished in the industry. Wise, 53, was born on May 15, 1966. He is an English actor and producer who studied at the Royal Scottish Academy of Music and Drama in Glasgow.
He's appeared in many TV shows and films, but is probably best known for his role in "Sense and Sensibility." More recently, the star played Lord Louis Mountbatten in "The Crown."
Previously, Thompson tied the knot with director and actor, Kenneth Branagh. The former lovers separated less than ten years after getting married, citing their different schedules as a reason for divorce.
Please fill in your e-mail so we can share with you our top stories!