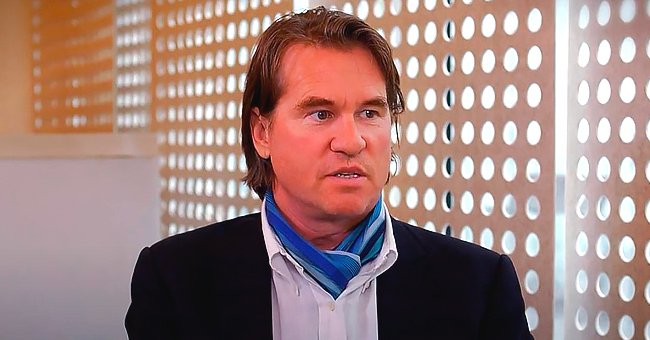 Youtube.com/Alamo Drafthouse
Val Kilmer of 'Top Gun' Says He Couldn't Wait to Kiss Angelina Jolie While Filming 'Alexander'
Actor Val Kilmer shared details of his relationship with Hollywood star, Angelina Jolie. The 60-year-old admitted that he "couldn't wait to kiss" the actress while they were on the set of "Alexander."
Val has starred in several productions, and as a skilled actor and singer, it will be right to say that he knows his onions, for him to have been able to build a reputable name over the years.
In a recent publication, where he talks about his life, the entertainer revealed some never before shared information about his personal and professional life.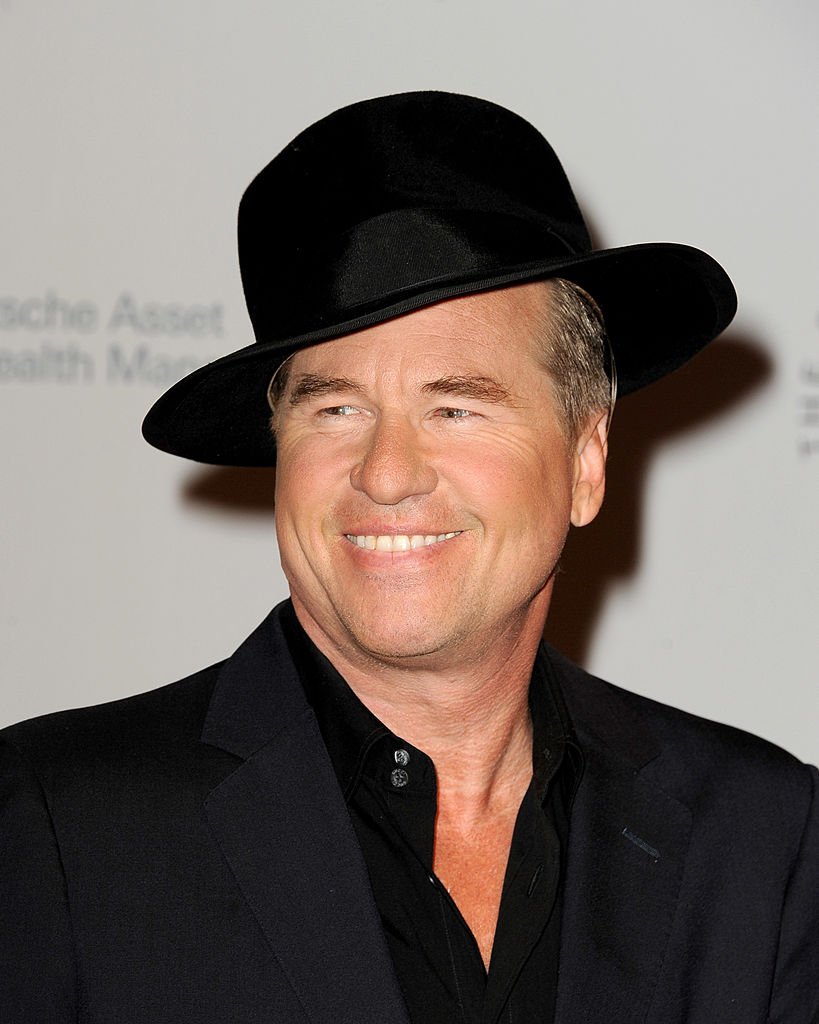 Actor Val Kilmer arrives at the 23rd Annual Simply Shakespeare Benefit reading of "The Two Gentleman of Verona" at The Broad Stage on September 25, 2013. | Photo: Getty Images
The "Alexander" star explained in his "I'm Huckleberry" memoir how interested he seemed in a co-star who happened to play his wife in the 2004 blockbuster.
While the relationship onscreen might have been emotional as a couple, Val stated that one of his heart desires was to lock lips with Angelina. According to the author:
"We developed a friendship...I couldn't wait to kiss Angie, buy her a Gulfstream and V + J painted in rainbow glory of the tail."
Not only did they have a cordial relationship on set, they were also very close offscreen and he witnessed his colleague's mom battle with cancer. The 60-year-old scripted in his book that the time he shared living close to the younger actress was "meaningful, mortal, effortless, and exquisite," irrespective of the vulnerability of the family.
Both Val and Angelina were romantically linked later on. The "Alexander" star is not the only woman the actor talked about in his work.
It appeared that all the women he dated had something significant to offer.
The "I'm Your Huckleberry" author didn't mince words when it came to describing his romantical relationship with other women like Cher, Cindy Crawford, and Daryl Hannah. For the "Top Gun" star, losing his relationship with Daryl was the most hurtful moment of his life. He said:
"Lord knows I've suffered heartbreak, but Daryl was by far the most painful of all."
Even though he maintained that he is still in love with Daryl, who has been married to Neil Young for a few years, Val still praised Cher, one of his exes, who stuck by him through thick and thin.
During his throat cancer diagnosis, Cher's support got him through the tracheotomy surgery, series of chemotherapy, and radiation.
It appeared that all the women he dated had something significant to offer. When detailing his affair with Crawford and Ellen Barking, the entertainer summed up the experience with nothing but praises for the women.
According to the amazon website, his book is a number one bestseller, and it goes for $28.
Please fill in your e-mail so we can share with you our top stories!