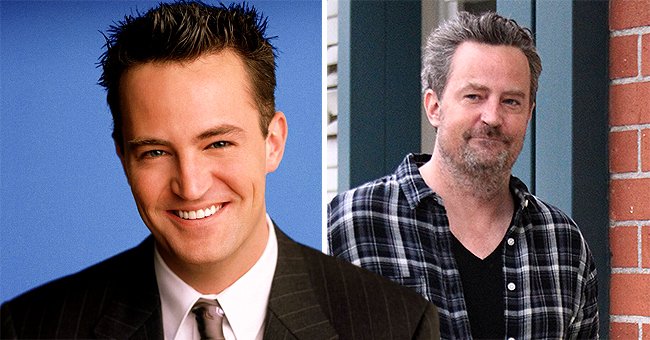 Getty Images.
Matthew Perry of 'Friends' Had Longtime Struggles with Addiction
"Friends" star Matthew Perry reached fame and fortune as an actor, but after more than two decades of ups and downs in his life, he would most like to be remembered in the years to come as a helper to those in need.
Looking back at his life since landing a role in the hugely popular television sitcom "Friends" in 1994, Matthew Perry said that he had "learned a lot" from his failures.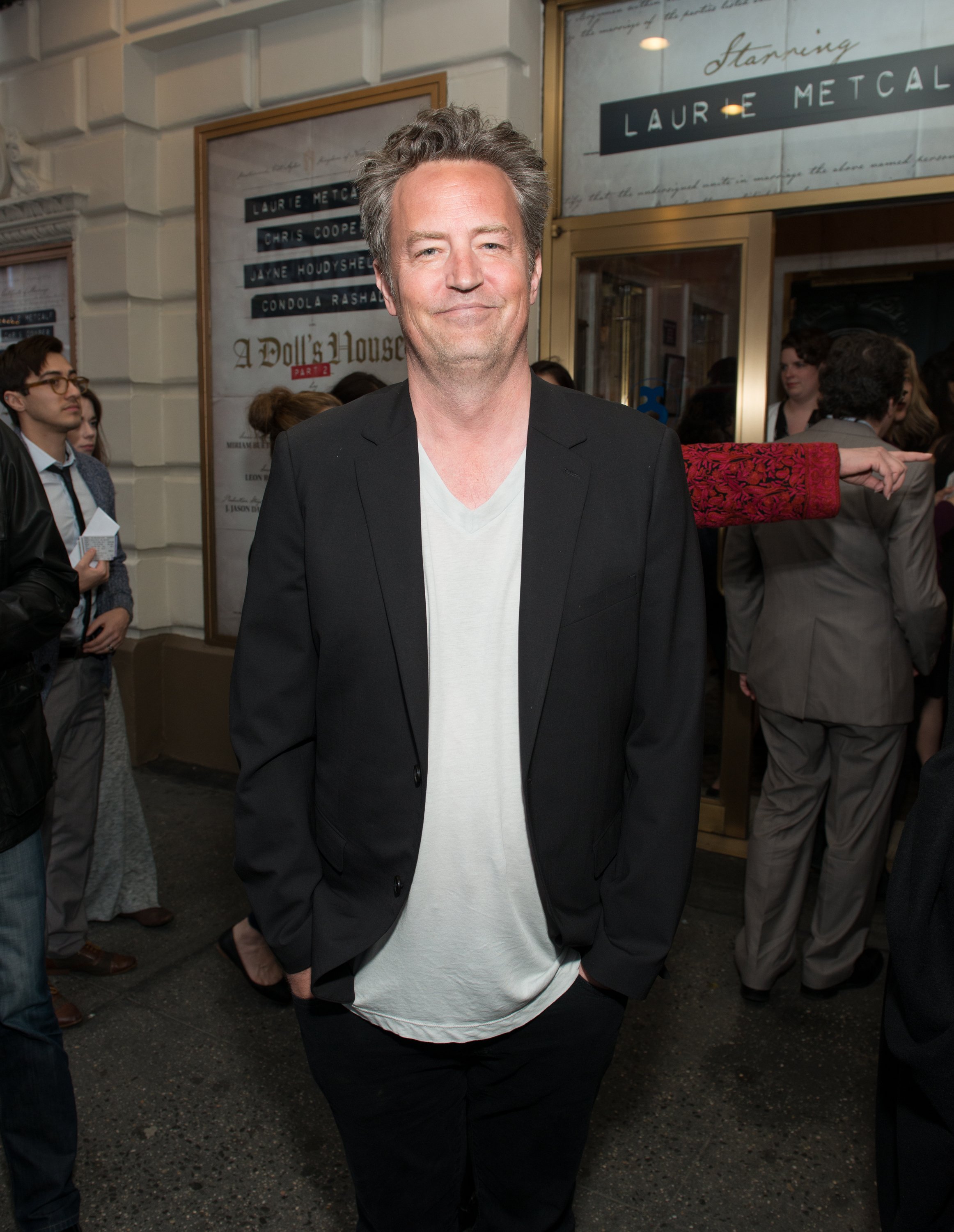 Matthew Perry attends the opening night of "A Doll's House, Part 2" on April 27, 2017, in New York City. | Source: Getty Images.
MATTHEW'S STRUGGLE
By failures, Matthew meant the road he went down after being involved in a jet ski accident three years after "Friends" started. It was the beginning of his addiction to painkillers, which grew more elaborate as the years ticked by.
In 1997, the actor went into rehab for the first time, and by 2000, Matthew landed in the hospital for alcohol-related pancreatitis as part of what he called "a very dark time" in his life.
HOW MATTHEW TURNED HIS LIFE AROUND
As Matthew started rising above his addiction about a decade later, he decided to help others who went through the same struggles and opened a sober-living facility called the Perry House in 2013 situated in Malibu.
The actor sold the 5,500-square-foot facility in 2015, the same year he received the Phoenix Rising Award for helping those struggling with addiction, but he stayed committed to the cause.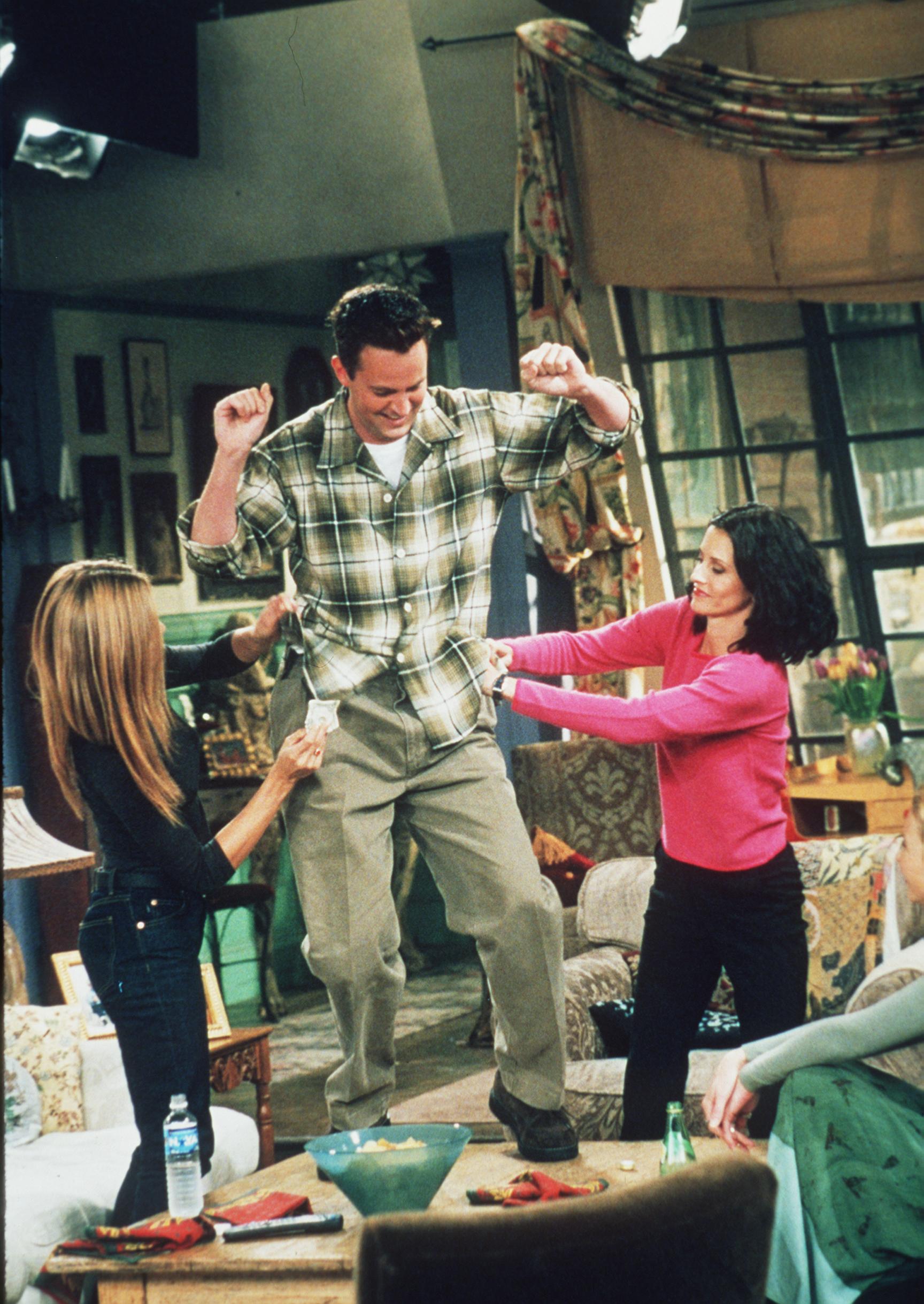 Matthew Perry, Jennifer Aniston, and Courteney Cox in a 1999 episode of "Friends." | Source: Getty Images.
WHAT HELPING OTHERS MEAN TO MATTHEW
"But the best thing about me is that if an alcoholic comes up to me and says, 'Will you help me stop drinking?' I will say, 'Yes, I know how to do that,'" Matthew said proudly.
Health problems stemming from his addiction still affect Matthew, as he ended up bedridden for three months due to gastrointestinal perforation back in August 2018.
It serves as a reminder of what he put himself through, and keeps Matthew focused on a better future, as previously told PEOPLE:
"You don't recover from what I went through overnight. It's a day-to-day process."
The legacy Matthew now hopes on leaving behind the day he passes is that he helped people overcome their personal struggles for a healthier, happier and fulfilling life.
A REUNION IN THE MAKING
In February 2020, Matthew Perry joined the world of Instagram for the first time, and it had fans wondering whether it is a coincidence that he posted a rather cryptic message on Twitter beforehand.
Fans got all excited as the post alluded to a "Friends" reunion that already started circulating the internet. With the special in the making, it follows the sitcom's 25th anniversary.
Please fill in your e-mail so we can share with you our top stories!