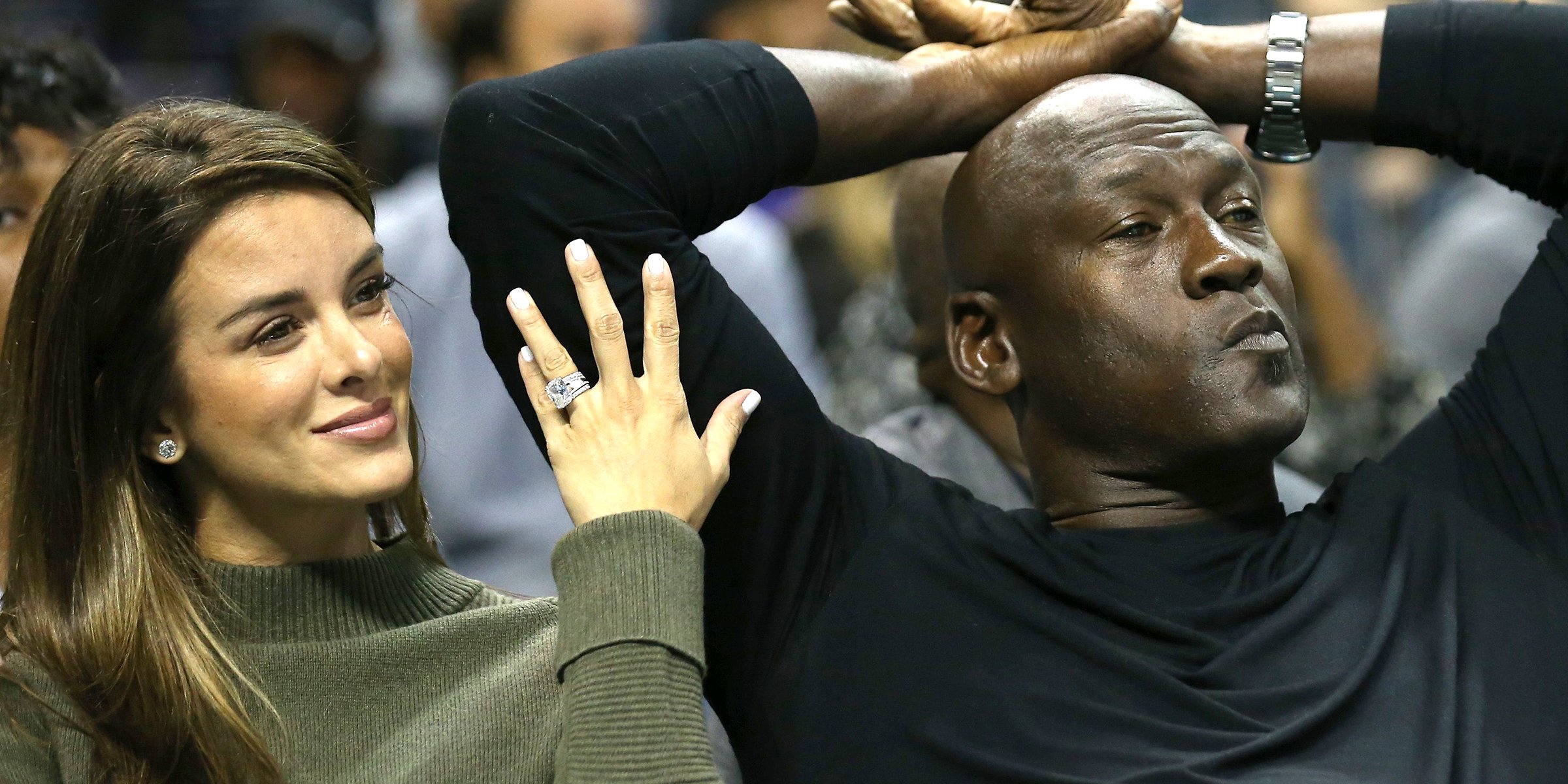 Yvette Prieto and Michael Jordan, 2015 | Source: Getty Images
Ysabel and Victoria Jordan's Parents Keep Their Lives Private - What We Know about Michael Jordan's Twin Daughters
Ysabel Jordan and Victoria Jordan are former NBA superstar Michael Jordan's daughters. The twin's mother is Yvette Prieto, their father's second wife, and their father is entirely private regarding his younger daughters.
Ysabel Jordan and Victoria Jordan's father, Michael Jordan, is very protective of his whole family, especially his kids. He has decided to keep his two young girls away from the spotlight.
The twin's father is known to keep his personal life private, so it's no surprise that Michael and Yvette have chosen to allow Ysabel and Victoria to live lives away from the public eye.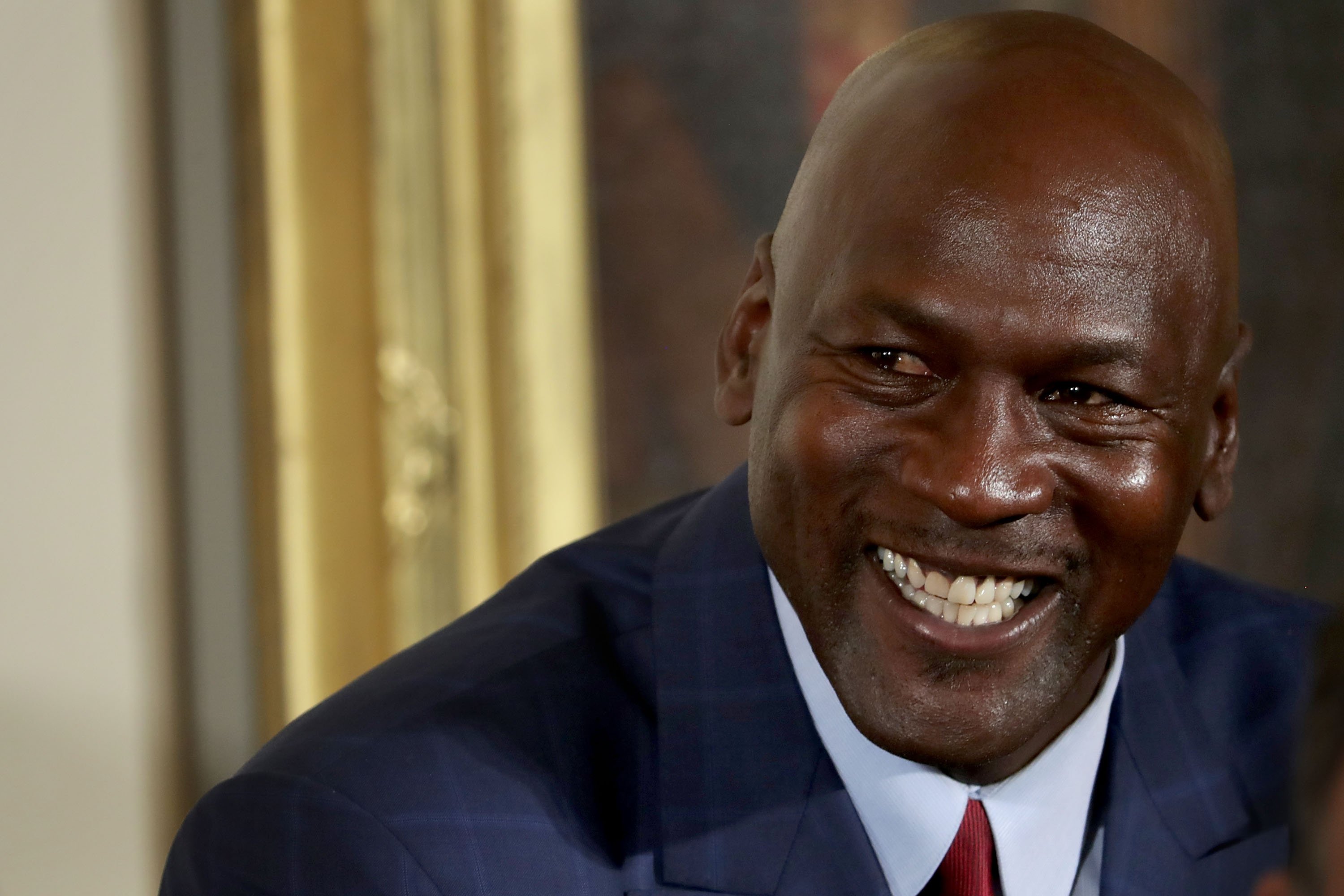 Michael Jordan is awarded the Presidential Medal of Freedom by U.S. President Barack Obama in the East Room of the White House November 22, 2016 | Source: Getty Images
Ysabel and Victoria Jordan
Not much is known about twins Ysabel Jordan and Victoria Jordan. Their parents, Yvette and Michael, welcomed the pair on February 9, 2014, in West Palm Beach, Florida. Michael was in his early fifties when the twins were born, and his second wife, Yvette Prieto, was in her mid-thirties.
Michael shared the news at the time through his spokeswoman, Estee Portnoy, who told the Associated Press:
"Yvette Jordan and the babies are doing well, and the family is overjoyed at their arrival."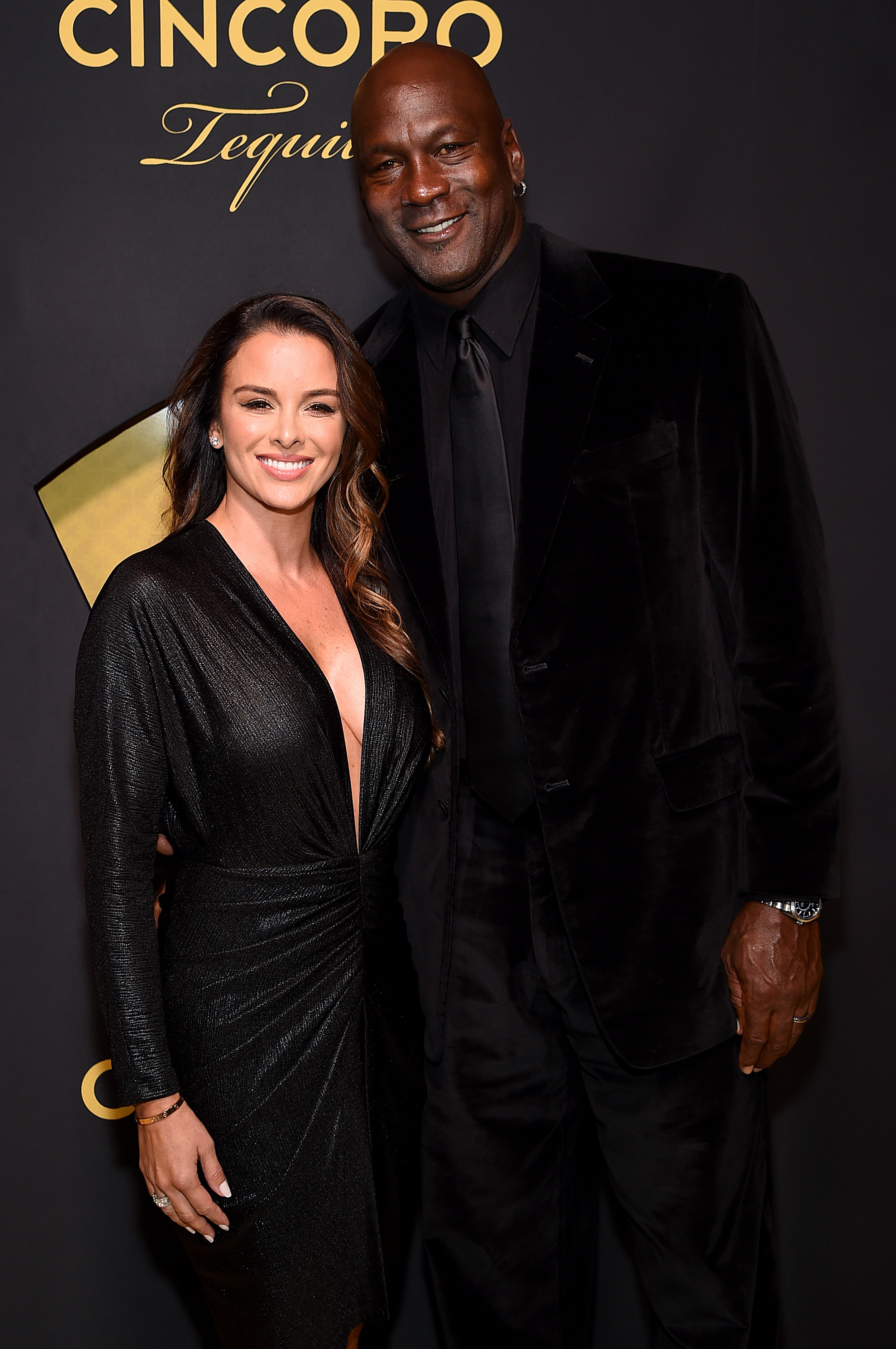 Yvette Prieto and Michael Jordan attend the Cincoro Tequila launch at CATCH Steak on September 18, 2019, in New York City | Source: Getty Images
The couple first confirmed Yvette's pregnancy in November 2013, although they never specified they would have twins, which is why it was such a surprise for Michael's fans to hear about the double birth.
The twins have grown, and Michael and Yvette continue to protect them. The couple doesn't share much about Ysabel and Victoria with the world. The parents don't reveal how grown up the twins are, what they look like now, or if any of them are already following in their father's footsteps.
Not even the twins' older siblings share anything about them on social media. This is probably the best way to protect the twins seeing as social media can be quite invasive at times.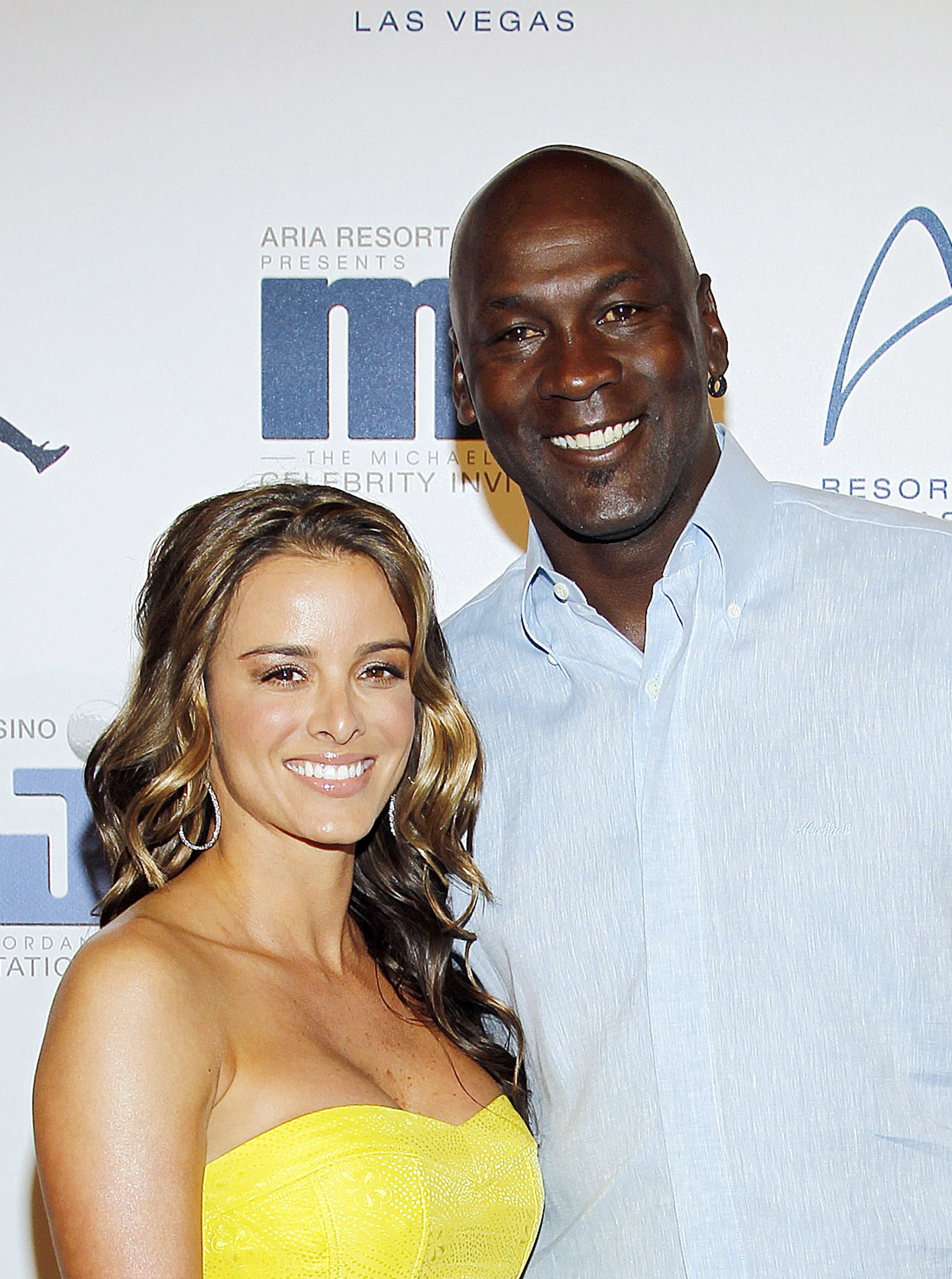 Yvette Prieto and Michael Jordan at the Aria Resort & Casino at CityCenter on March 28, 2012, in Las Vegas, Nevada. | Source: Getty Images
Ysabel and Victoria Jordan may only be eight years old, but the two are already aunts. This was after their half-sister Jasmine became a mom in 2019 for the first time. Jasmine named her child Rakeem Christmas Jr. Also, after Jasmine and Rakeem Christmas had their first child, Michael is now a grandfather.
Ysabel and Victoria Jordan's Parents
Michael met Yvette Prieto at a club in 2008. There was an instant attraction between the former model born in Cuba and raised in Miami, and Michael, The couple dated for three years before Michael popped the question to Yvette on Christmas Day 2011, and she said yes.
They were engaged for two years before tying the knot in Palm Beach, Florida, in April 2013. According to reports, around 300 guests witnessed the religious ceremony at an Episcopal church called Bethesda-by-the-Sea, where Donald and Melania Trump also married.
The reception took place at the Bears Club in Jupiter, Florida, which is where Michael's home is. Instead of receiving gifts, the couple encouraged their guests to make donations to the James R. Jordan Foundation. And the floral arrangements were donated to the Jupiter Medical Center.
Ysabel Jordan and Victoria Jordan's mother is Yvette Prieto. She is Cuban-American and was raised in Miami. Yvette furthered her education by doing business management in college.
She worked at an LLC called Beet the LBS as a manager before moving on to work at the property management firm Aqua Management. The girl's mother eventually pursued a career in modeling and worked with designers such as Alexander Wang.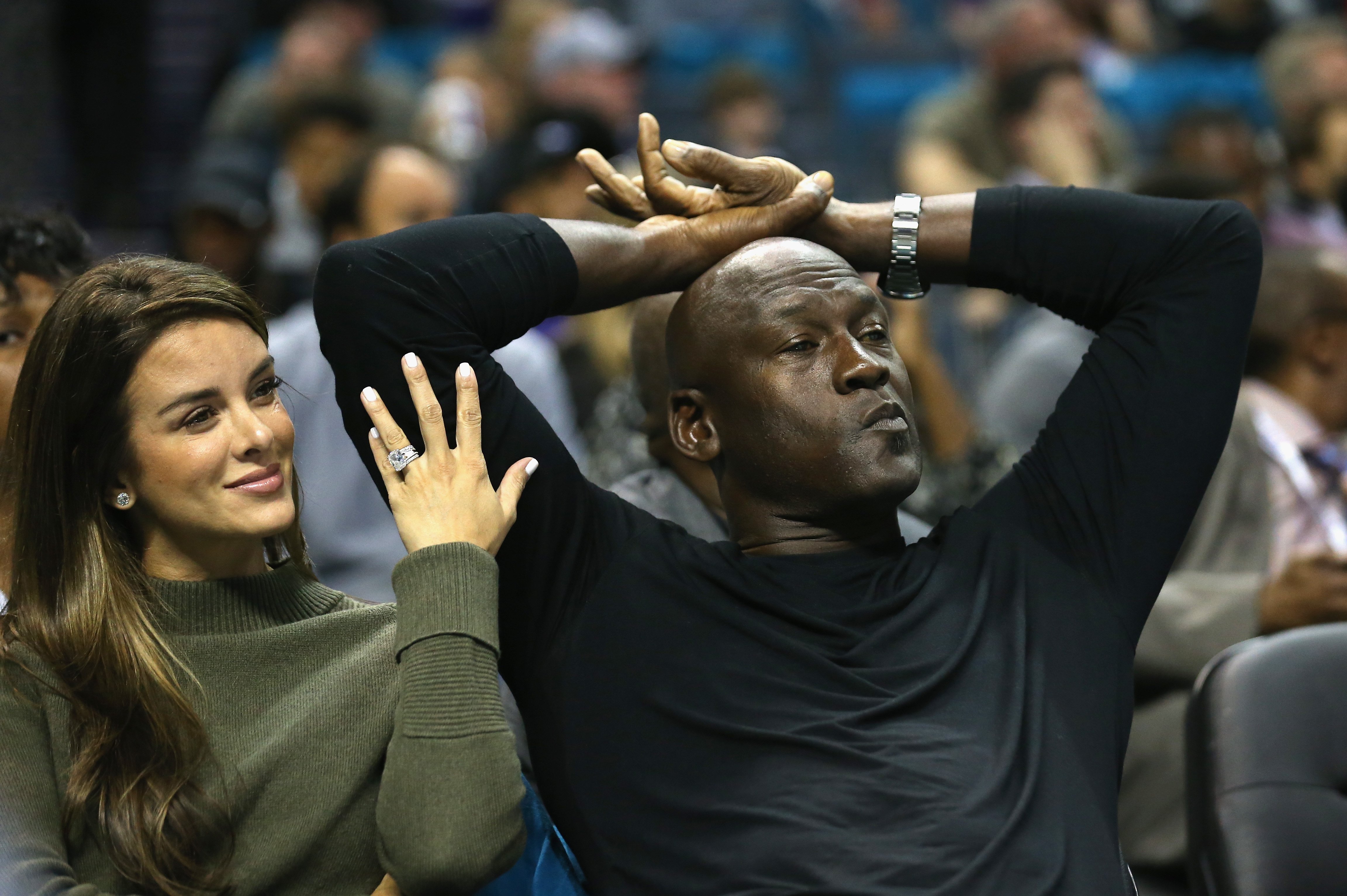 Yvette Prieto and Michael Jordan at Time Warner Cable Arena on November 1, 2015 | Source: Getty Images
Yvette often makes appearances at high-profile events such as fashion week and appears on the show "Cuba: An Island Apart." Yvette dated musician Enrique Iglesia's elder brother, Julio Iglesias Jr., before meeting Michael Jordan.
Michael and Yvette's wedding reportedly cost about $10 million. Sharon Sacks, a star wedding planner, coordinated the couple's extravagant wedding. Their ceremony occurred in Palm Beach, Florida, on April 21, 2013.
Yvette walked down the aisle at Episcopal Church of Bethesda-by-the-Sea before heading to their lavish reception at Bear's Club in a large tent. The space was decorated with flowers like white roses, peonies, and tulips, with thousands of candles and crystal candelabras.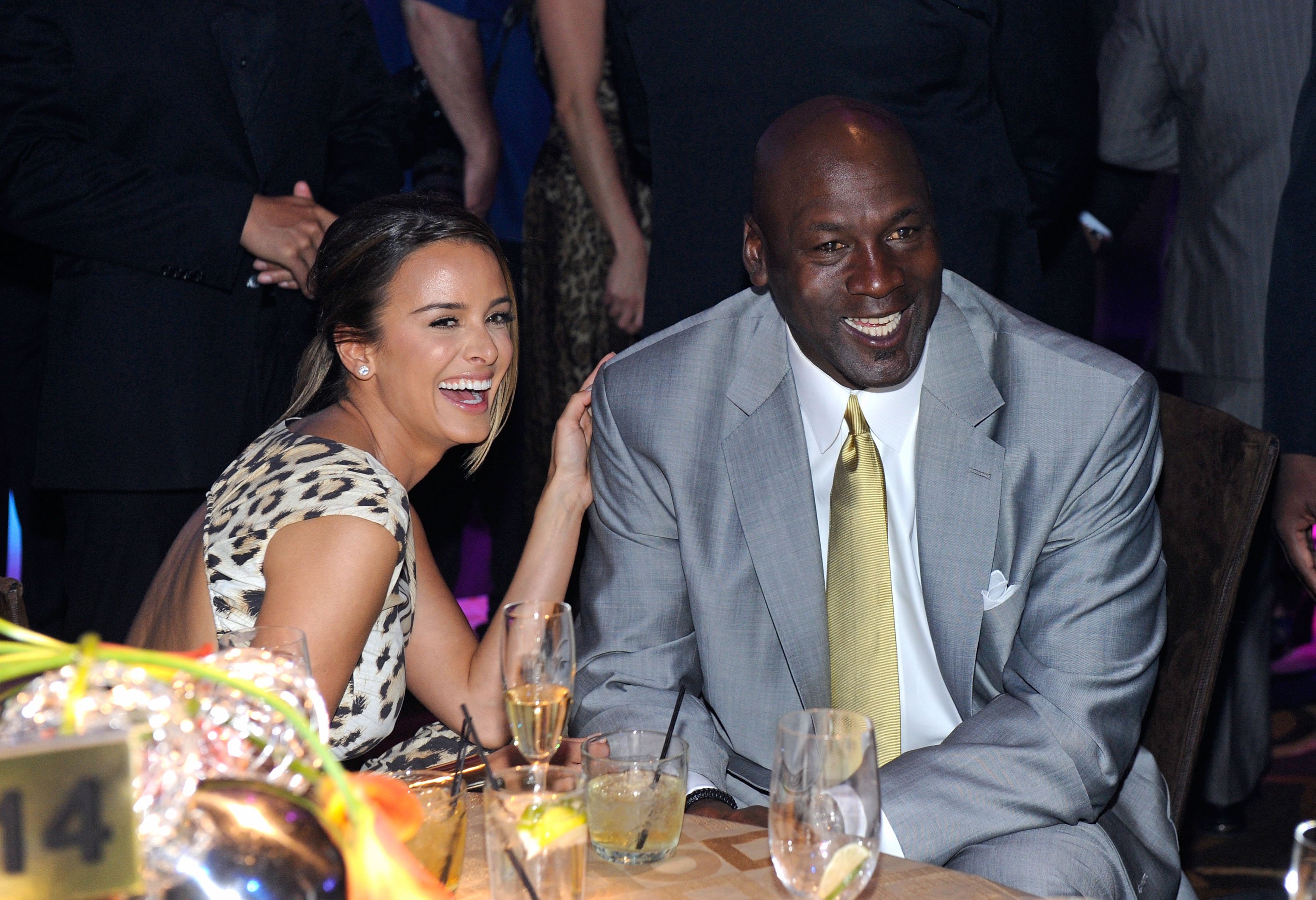 Michael Jordan and Yvette Prieto at the Aria Resort & Casino at CityCenter March 30, 2011 in Las Vegas, Nevada | Source: Getty Images
The huge wedding had more than 300 people in attendance and included famous names such as Tiger Woods and Spike Lee, and guests were entertained with performances by top musicians like Usher and Robin Thicke. Yvette wore a J'Aton Couture gown made with French silk, and it had Swarovski crystals.
Yvette and Michael have a prenuptial agreement, and according to reports, each of them will keep the assets they brought into the marriage. In case of a divorce, Yvette would receive $1 million each year they're married, and if they split up after ten years, she would get $5 million for each year they were together.
Meet the Other Jordans
Before Yvette, Michael was married to Juanita Vanoy for 13 years. The couple tied the knot in a lavish wedding ceremony in 1989 in Las Vegas. They welcomed three kids during their marriage, sons Jeffrey, 33, and Marcus, 31, and daughter Jasmine, 29.
Michael and Juanita separated for the first time in 2002 when she filed for divorce, citing irreconcilable differences. The NBA star's then-wife withdrew the divorce petition just a few months later, and the couple decided to try to work on their relationship.
However, talks about divorce came up again four years later, and this time their divorce was finalized. The former partners are believed to maintain a healthy relationship and are co-parenting amicably for the sake of their family.
Ysabel and Victoria's Father Protects His Daughters' Privacy
So far, there hasn't been a single photo of the girls made public by their parents or family. Michael is a very private person who lives a low-key life; even his kids initially didn't know he was famous.
When Ysabel Jordan and Victoria Jordan's father's documentary "The Last Dance" aired, many viewers wondered why most former NBA superstar's family members didn't appear in it. The director of his documentary Jason Hehir revealed why Michael's twins Ysabel and Victoria, and other family members, were mainly excluded from the series.
He said it's because there was no need for Michael's family members, including his wife and twins Ysabel and Victoria, to be included. He further said they had everyone they needed for the series, so he felt the story was covered without including Michael's whole family.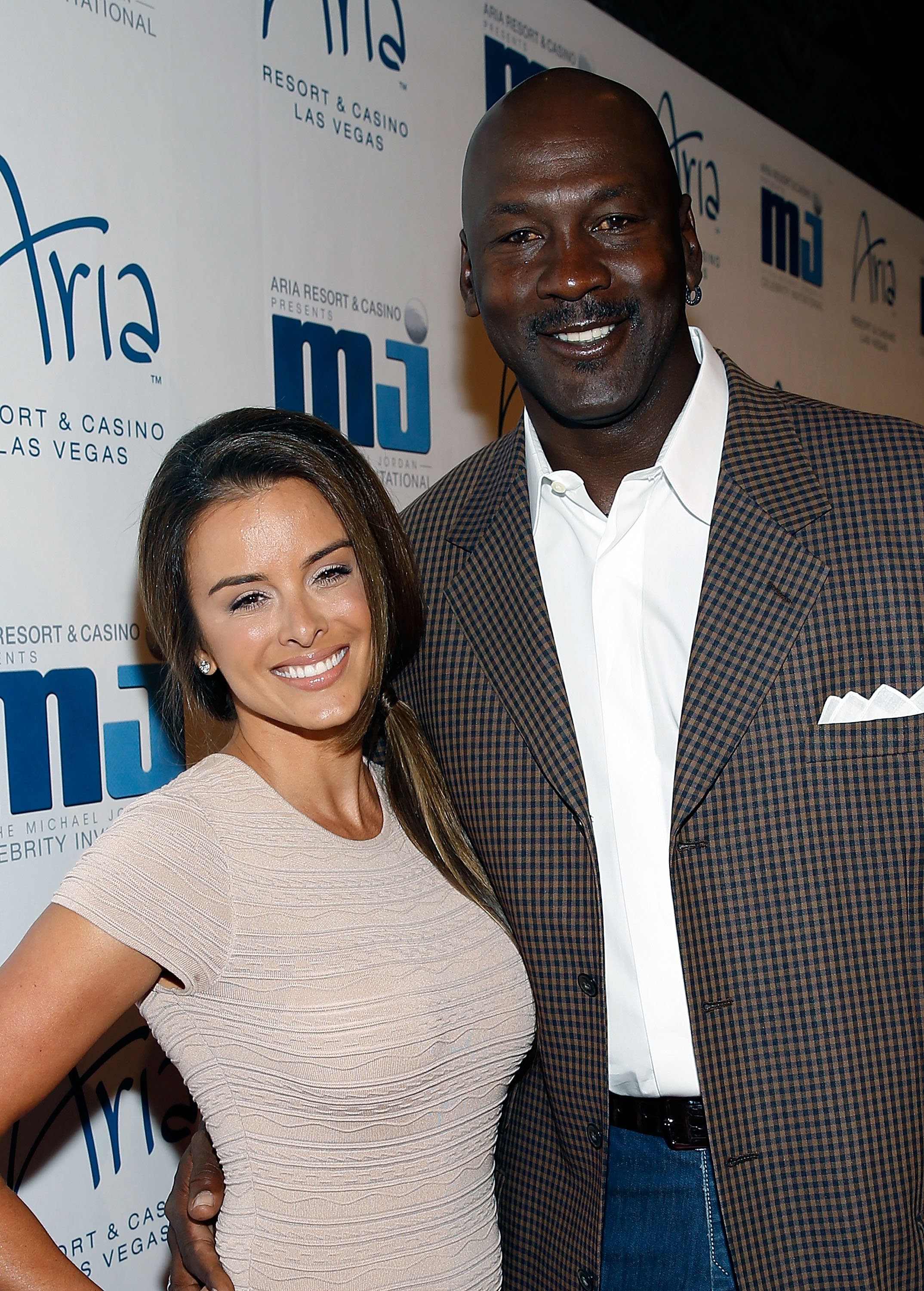 Michael Jordan and Yvette Prieto at ARIA Resort & Casino on April 5, 2013 in Las Vegas, Nevada. | Source: Getty Images
His daughter Jasmine revealed to the Associated Press in May 2020 that her father protected their childhood. She said Michael wanted to "protect and nurture" her as much as he could, but she also knew it would get more challenging as she got older.
Jasmine said despite her father protecting her; he made sure she "had tough skin." Michael keeps most of his personal life private, and he doesn't like social media.
Please fill in your e-mail so we can share with you our top stories!