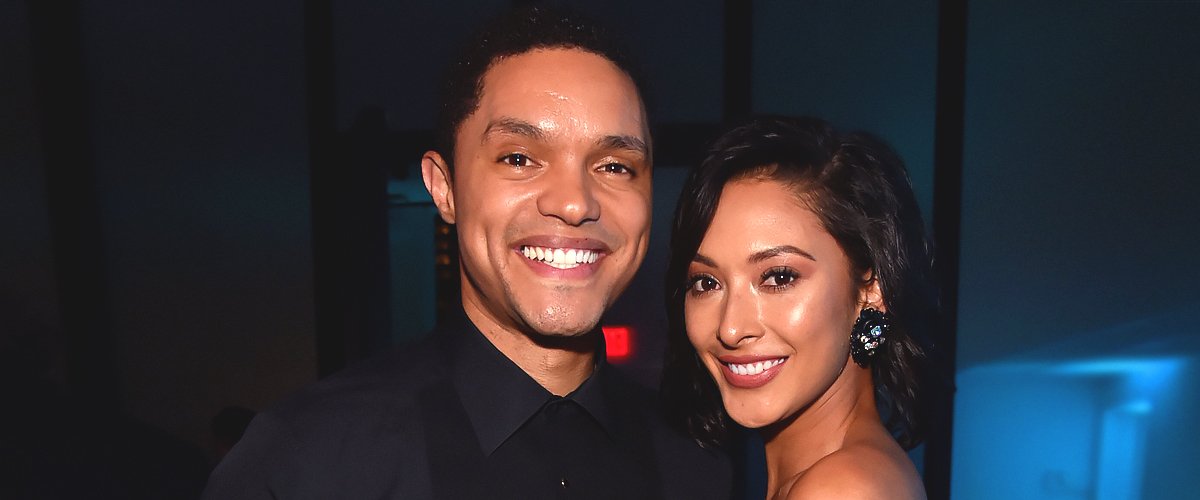 Getty images
Jordyn Taylor Is Trevor Noah's Ex-girlfriend — Glimpse into Her Life after Their Breakup
South African comedian Trevor Noah and ex-girlfriend, Jordyn Taylor, broke up in early 2019, and her life has taken a new course.
Host of Comedy Central's "Daily Show" Trevor Noah and singer/songwriter/model Jordyn Taylor had been dating since 2015, so the announcement of their breakup was a shock to the comedian's romantic fans.
What many may not know, Is that the lovely Jordyn has lived through a dark tragedy, which Trevor's gift for laughter helped her overcome.
Trevor was Jordyn's first serious relationship since she lost her beloved fiancé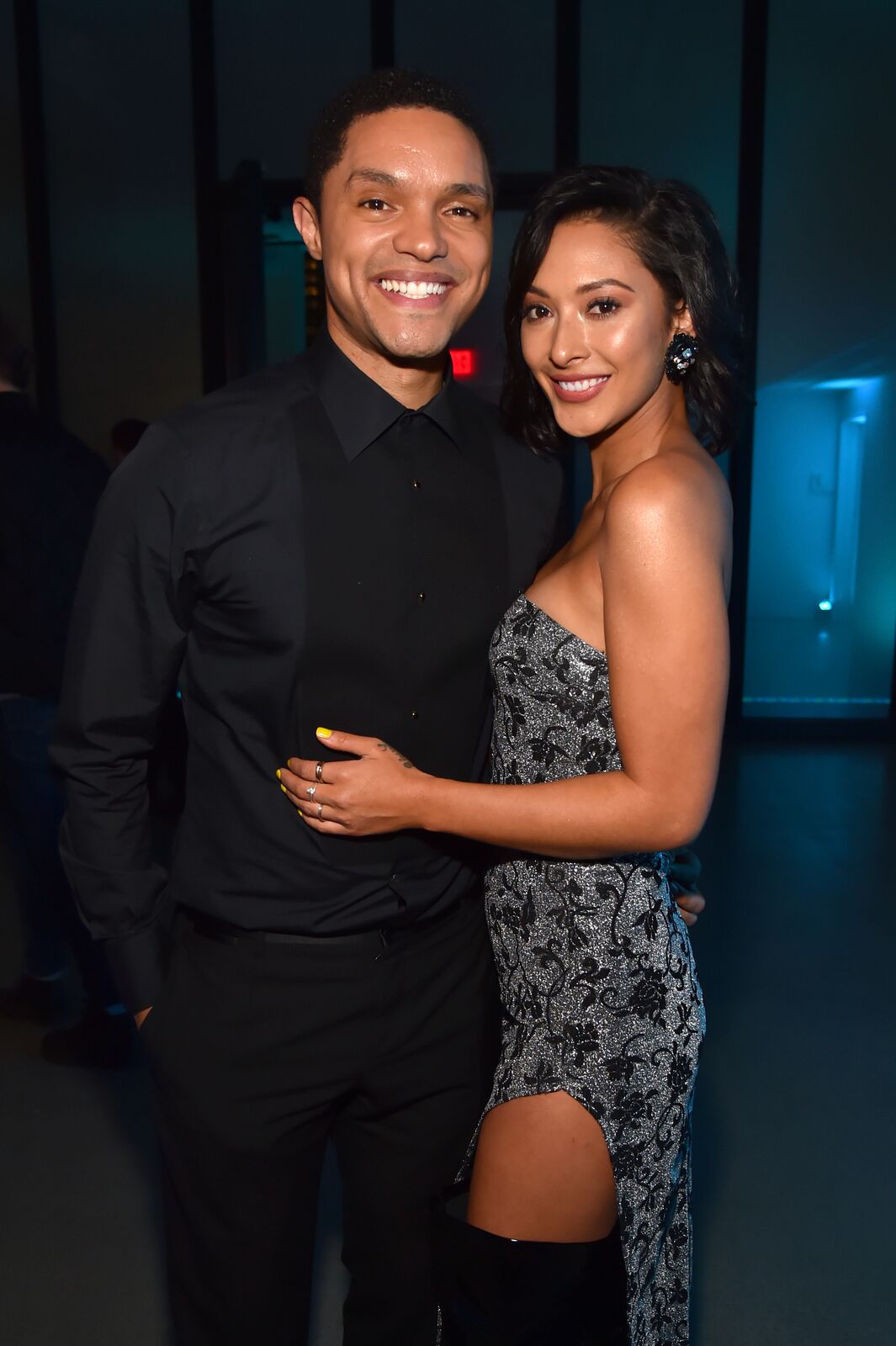 Trevor Noah and Jordyn Taylor at the Universal Music Group's 2018 After Party to celebrate the Grammy Awards in New York | Source: Getty Images
LIFE BEFORE TREVOR
In 2011, Jordyn was in love and engaged to high school sweetheart Vin Giuliano. After dating for 5 years, Vin popped the question, and the lovebirds were looking forward to a life together when tragedy struck.
Vin was killed in an automobile accident, leaving Jordyn devastated. For the next 4 years, she mourned the love of her life, until she met funny man, Trevor Noah.
HEALING LAUGHTER
Trevor was Jordyn's first serious relationship since she lost her beloved fiancé. She started dating Comedy Central's funny man, and soon they were a feature at the entertainment industry and red-carpet events.
The lovely former R&B singer and songwriter was smiling again, and the South African comedian was clearly besotted with the Californian beauty. The two were so in love that Jordyn moved across the country from LA to New York to be closer the the "The Daily Show" host.
MEETING TREVOR NOAH'S FAMILY
It looked as if the relationship was going from strength to strength, and Trevor even took Jordyn to his native South Africa to meet his mother, Patricia Nombuyiselo, his brothers Andrew and Isaac, and his grandmother, Nomalizo Frances Noah.
AN END TO THE ROMANCE
After what seemed to be 4 blissful years together, in January 2019 the couple broke up, and Trevor showed up at the prestigious MET Gala solo. However, Jordyn revealed in an Instagram Q&A story with fans that she still has strong feelings for the comedian. She wrote:
"Of course I love him. How could you not love him? I love him so much but you guys should know we broke up this past summer but yeah I love him."
By all indications, the split is an amicable one, and Jordyn still has photos of herself and Trevor on her Instagram. This gives fans hope for a reconciliation, even though Trevor, who keeps his personal life strictly off-limits, is keeping mum about the breakup.
TREVOR NOAH WOULD DATE A KARDASHIAN
Trevor is not known to have started dating anyone, but he was a guest on the "Ellen DeGeneres" show after the breakup and during a game of "Who'd You Rather?" he confessed to Ellen:
"I would have loved to date a Kardashian for like, a week..."
The joke was on Trevor when Ellen very serious told him she would contact Kris Jenner, whom she knows well, and ask her to set up the comedian with one of her gorgeous Kardashian/ Jenner brood.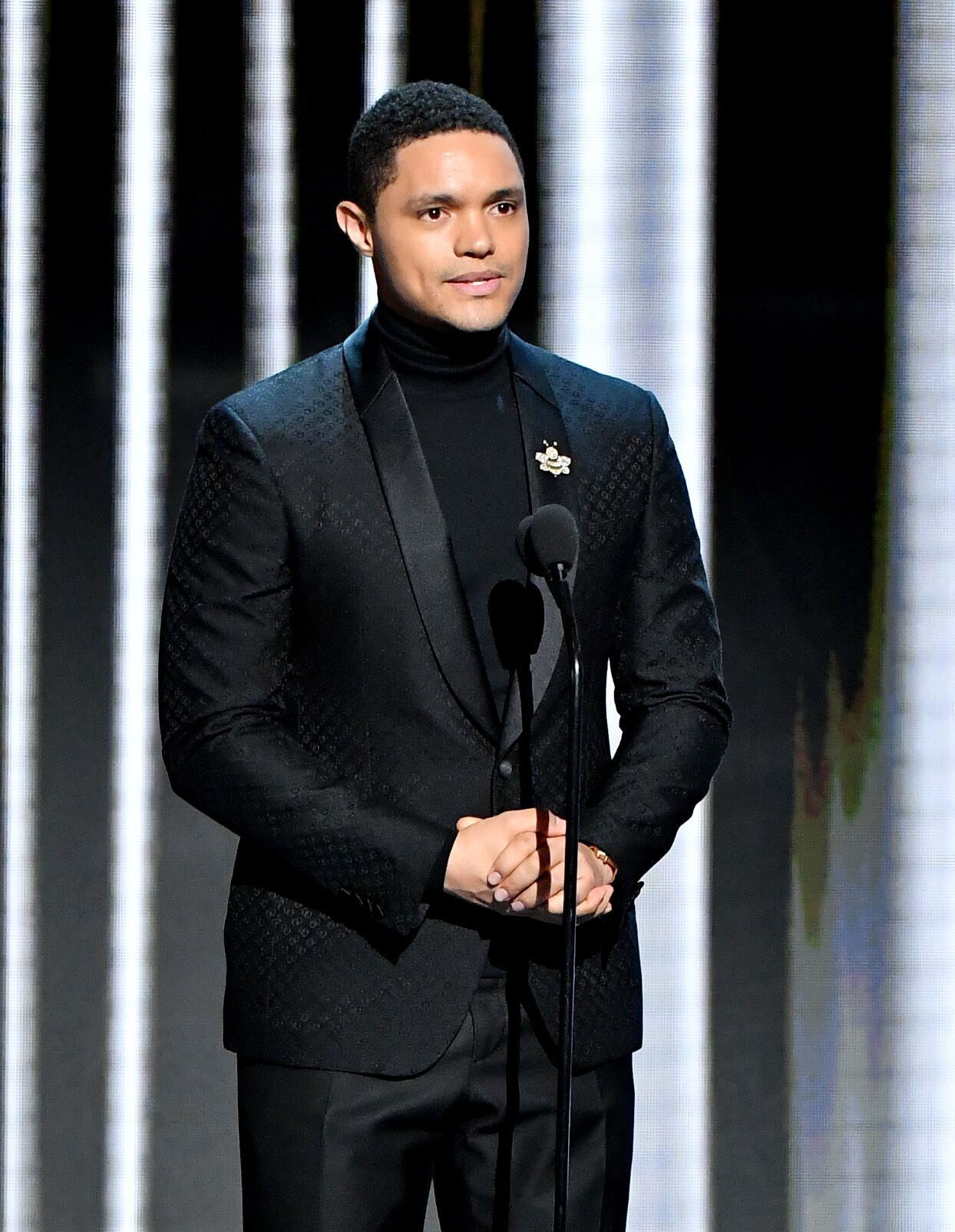 Trevor Noah onstage at the 50th NAACP Image Awards in 2019 in Hollywood | Source: Getty Images
As for Jordyn, she is now concentrating on her career. She has set up a partnership with the well-known real estate agent Karissa Martin of Compass, as part of the Taylor - Martin team, working the luxury real estate segment of the market.
Jordyn's acquaintance with the many stars and celebrities she met during her many years with Trevor gives her unique insight and access to potential clients. Trevor may well have been one of Jordyn's first clients.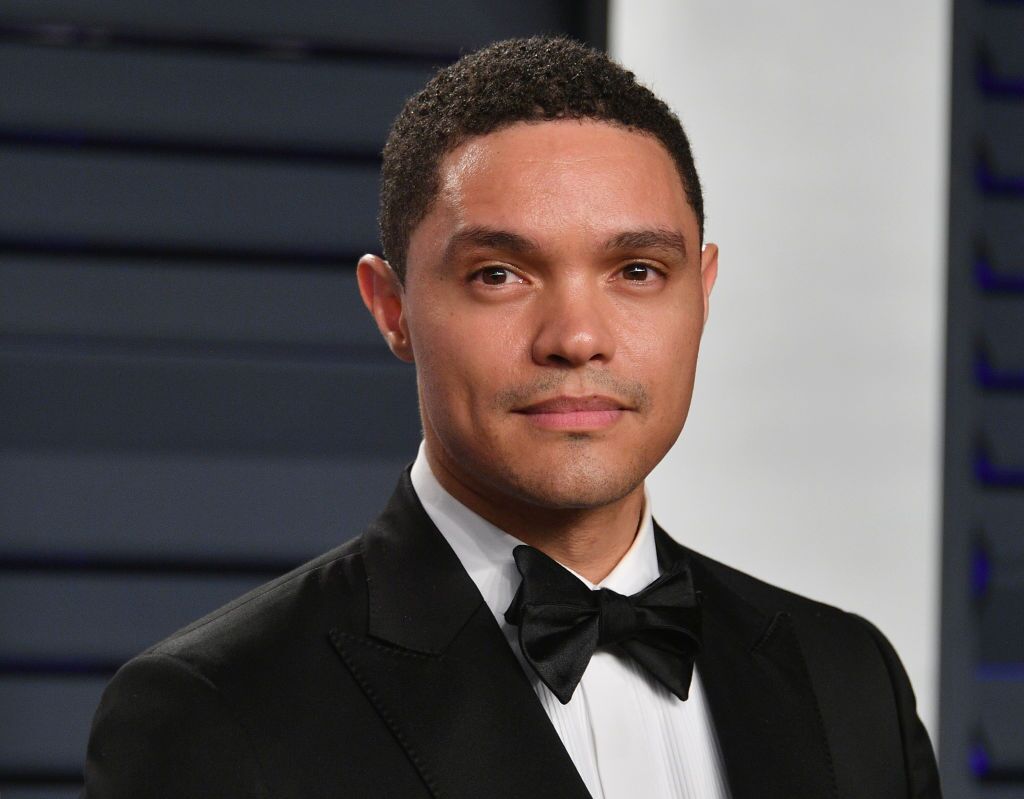 Trevor Noah attends the 2019 Vanity Fair Oscar Party | Source: Getty Images
Reportedly, the comedian brought himself a 10,000-square-foot home in pricey Bel Aire for a mind-blowing $20.5 million shortly before their breakup.
The luxury home boasts five bedrooms, seven bathrooms, a dining room festoon with chandeliers, a state-of-the-art kitchen, and two interconnected living rooms.
Trevor is reportedly currently living in a $15,000 a month a two-bedroom apartment in New York's Hell's Kitchen from which he is hosting the "Daily Show" for the duration of the pandemic. It is, however, telling that he has chosen to buy a home in Jordyn's home town.
Please fill in your e-mail so we can share with you our top stories!