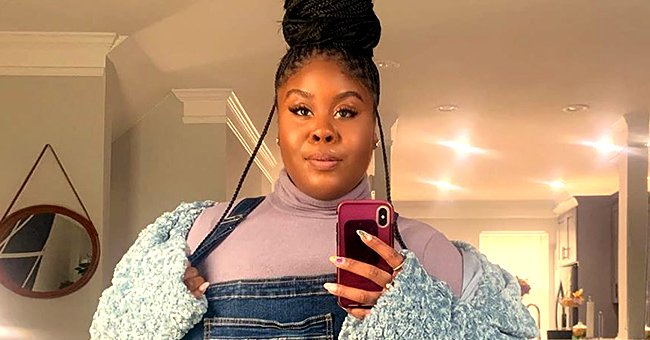 Instagram/ravengoodwin
Raven Goodwin of 'Clark Sisters' Announces Birth of Baby Daughter

Raven Goodwin proudly revealed the birth of her first child, a daughter whose name represents both her parents. Raven had a beautiful message for her newborn in her post announcing her baby's arrival.
In these times of uncertainty and loss, the birth of a new child brings new hope especially for first-time parents like Raven Goodwin who looks forward to embarking on this new chapter in her life.
Raven just announced the arrival of her daughter, Riley Rosa Bell Battle, who she welcomed a week ago on April 15.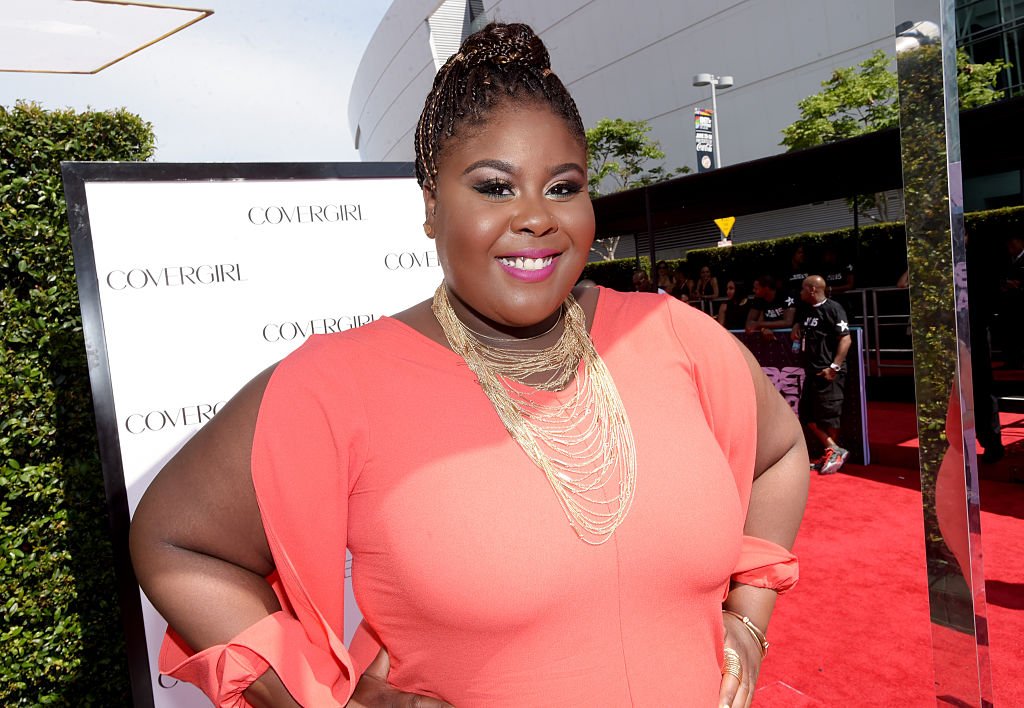 Raven Goodwin at the Cover Girl Glam Stage during the 2015 BET Awards. | Photo: Getty Images
THE WONDERFUL NEWS
The proud mom shared a photo of a birth announcement revealing her daughter's lovely name and birthdate. In her caption, the "Clark Sisters" star proudly wrote,
"I've been a mommy for a week. Wow. Her soul is sooo beautiful."
Raven went on to reveal that like her, Riley was born on a Wednesday. She said the newborn was "stunning" and "has a head full of hair."
Raven announced her pregnancy in January with a series of photos flaunting her baby bump.
Moreover, she noted that her little girl delights in her touch and seems to love music and listening to her father's voice. Riley's father is Raven's fiance, Wiley Battle.
The latter part of her message was addressed to Riley. She penned,
"My daughter you lack nothing, you were born WHOLE, I will make sure you always feel liberated by liberating myself. I'll always be here."
Riley was 7 lbs 3 oz when she was born according to her mother who's grateful to the staff at Northside and her OBGYN, Jackie Walter for her safe delivery. This is especially vital these days when a trip to the hospital could be risky due to the threat of COVID-19.
HER PREGNANCY ANNOUNCEMENT
Raven announced her pregnancy in January with a series of photos flaunting her baby bump. She also revealed then that she was carrying a girl and she was due in April.
"I can't believe that it's my turn," she gushed, proud of the strength and energy she felt living inside her. "Nurturer, survivor, daughter, sister, friend & now a MOMMY," she noted.
THE CONFUSION ABOUT HER FIANCE
Raven and Wiley were engaged in May 2019. For a split second, there was confusion over who Raven was engaged to. News outlets reported her fiance was "Good Luck Charlie" actor Micah Williams.
However, the "Being Mary Jane" star immediately corrected the misconception in a tweet revealing that she was actually engaged to Wiley who's a finance executive.
Congratulations to first-time parents, Raven and Wiley for your baby girl and her beautiful name that represents your union.
Please fill in your e-mail so we can share with you our top stories!