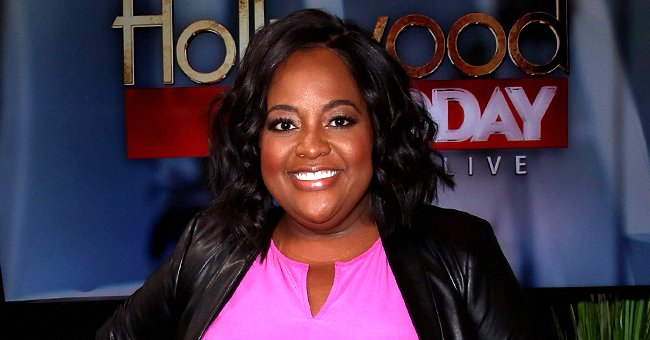 Getty Images
Sherri Shepherd of 'Precious' Celebrates 50th Birthday with Chic Swimsuit Photos
Sherri Shepherd from 'Precious' flaunted her figure in a cut-out bikini as she celebrated her 50th birthday with an empowering message.
They say a woman should never disclose her age, but for Sherri Shepherd, her age brought with her lifetime of lessons she is happy to celebrate, in an empowering message she said:
"50ssssss...what a road it has been to get here. So many bumps and bruises along the way but I made it!"
The bumps and bruises Sherri hinted at included her public child support battle with the fathers of her children, a divorce, and raising her autistic son, Jeffery Charles Tarpley, as a single mother. One fan praised her for her perseverance and shared:
"Your bumps & bruises have been nuggets of knowledge which you've passed on those who love you and need you."
As she celebrated her milestone, Sherri shared a picture of herself in a blue and white cut-out bikini that perfectly showed off her figure.
In her caption, she proclaimed, "thank you, Lord, I made it! Happy Birthday to meeee." Reality star Jennifer Williams joined Sherri's fan in wishing her a happy birthday.

Jennifer Williams commented on a picture of Sherri Shepherd wearing a blue cut-out bikini for her 50th birthday | Source: insragram.com/sherrieshepherd
Since losing over 25 pounds in the past two years, Sherri has been proudly
flaunty her figure in swimsuits
for private and professional photo shoots.
In 2019, she joined supermodel Ashely Graham in posing for the brand, Swimsuits for All. She admitted that it was a dream come true to be modeling at her age.
Sherri revealed that Jeffery was the motivation behind her decision to lose weight a focus on her health. It was a commitment she admitted to thinking that she would never achieve.
In celebrating the experience, she shared images from the photo shoot, and said that she hoped her weight loss journey would help inspire other people to commit towards making improvements to bettering their health.
Sherri has kept her commitment to staying fit as she rang in her 50th birthday with a push-up challenge. She has been able to do 20 push-ups but hopes to reach 50 within the next 31 days.
The comedian shared her surprise in being able to achieve the challenge and said her mental willpower helped push her past her comfort zone in order to stick to the workout.
Please fill in your e-mail so we can share with you our top stories!