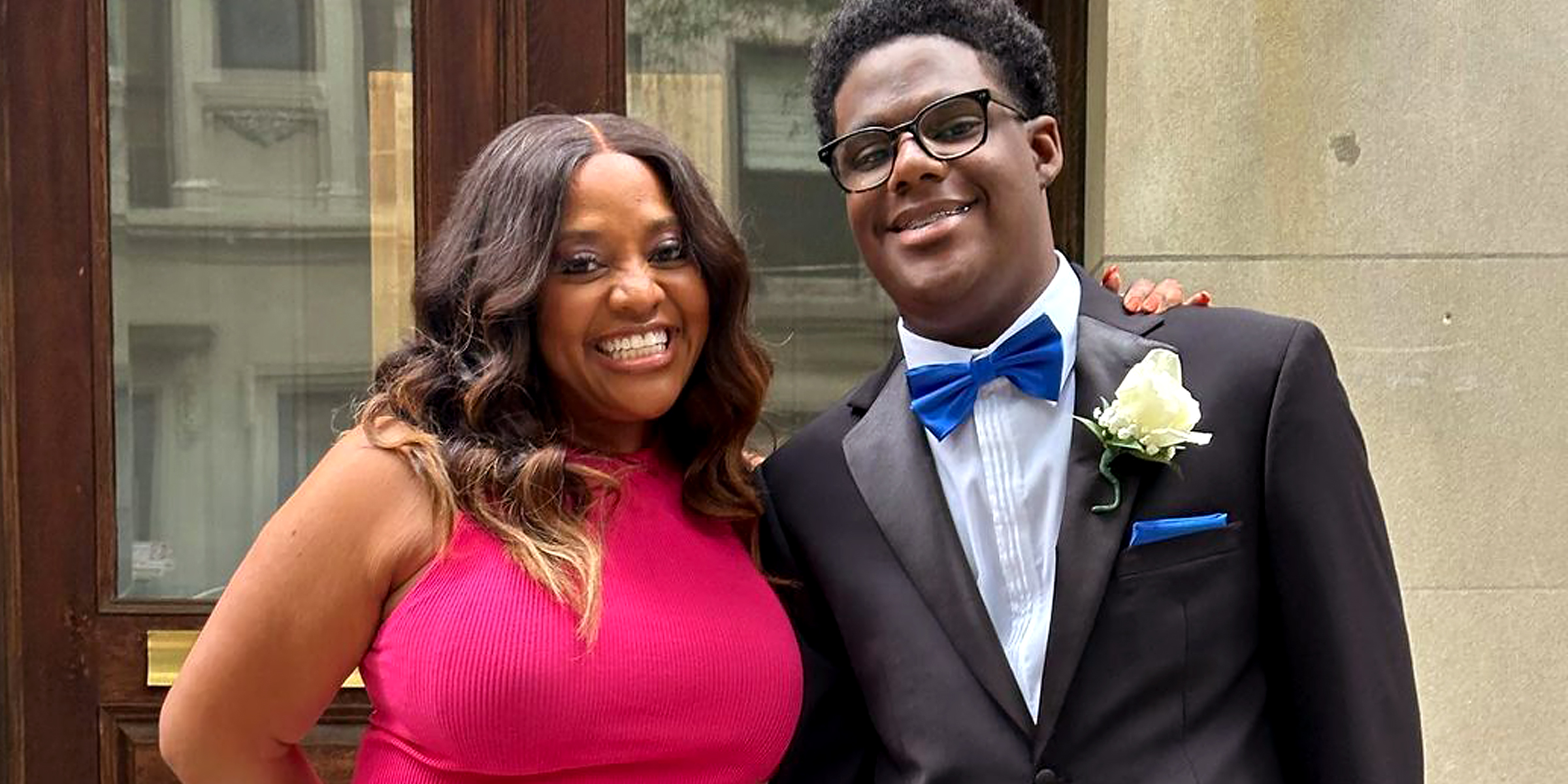 Sherri Shepherd and Jeffrey Charles Tarpley Jr. | Source: Instagram/sherrishepherd
Jeffrey Charles Tarpley Jr. Is Sherri Shepherd's Son Who Once Disapproved of Her Clothing Choice
Jeffrey Charles Tarpley Jr. was born prematurely in the mid-2000s to a loving mother, actress, and comedian Sherri Sheperd. The youngster is now in his late teens and has persevered through medical adversities.
In March 2020, Hollywood star Sherri Sheperd posted an Instagram video of a conversation between herself and her son, Jeffrey Charles Tarpley Jr. The youngster was sitting at a round table next to their kitchen, enjoying a meal, when he caught sight of his mom.
A look of disapproval swept Tarpley's face as he asked his mom why she was dressed the way she was. He particularly disliked that she was wearing leggings, and a discussion about moms wearing this garment began.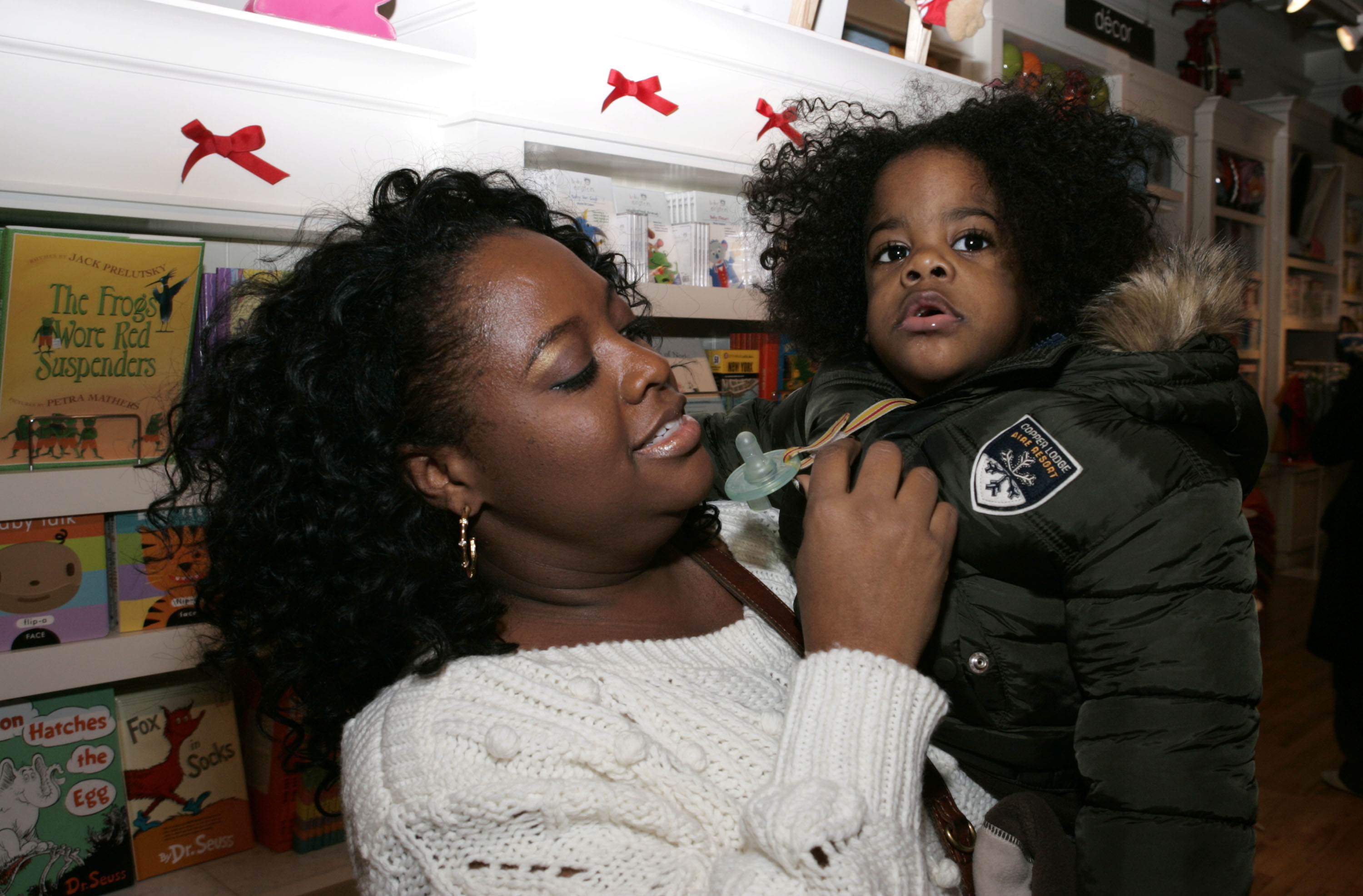 Sherri Shepherd poses with her son, Jeffrey Charles Tarpley, Jr., during a visit to the Giggles store in SOHO on December 14, 2007, in New York City. | Source: Getty Images
"Moms shouldn't be able to wear leggings. They're not meant for moms," he candidly stated. Throughout their interaction, Shepherd — once body-shamed by Marlo Thomas — maintained there was nothing wrong with her wearing leggings, while Tarpley insisted they were for younger girls.
Shepherd later enlightened her son that leggings were initially designed for older women. Tarpley eventually budged, saying he no longer cared. The video attracted mixed reactions, with some agreeing with Tarpley, others disagreeing, and others finding humor in the situation.
Jeffrey Charles Tarpley Jr. Arrived Prematurely at 25 Weeks
Tarpley drew his first breath on April 22, 2005, his mother's 38th birthday. He arrived 25 weeks into her pregnancy, weighing one pound and ten ounces. Several medical complications immediately followed as Shepherd recalled:
"Doctors said Jeffrey would be paralyzed, unable to speak, and a host of mental challenges. But God said different. [Fourteen] years later, Jeffrey still can bring me to tears at what he can do. (sic)"
Tarpley spent four months in the NICU before finally going home. Although his health improved, the now-18-year-old, whose mom has also faced medical issues, still had a weak immune system and had therapy four times a week to treat his medical issues as an infant.
Jeffrey Charles Tarpley Jr. Is a Special Needs Person
Tarpley's mother has always been candid about her personal life and motherhood. In December 2018, she shared more insight about him, revealing, "He's got developmental delays." Still, Shepherd raved about her son, saying he was "perfectly imperfect in every way."
He graduated middle school in June 2020, and she celebrated his milestone with a heartfelt IG tribute. Earlier in 2023, Tarpley attended his senior prom, looking dapper in a black tux adorned with a silky royal blue bow tie and handkerchief.
A month before, Shepherd shared a reminiscent post of younger Tarpley, saying he no longer let her put him on video. It seems he made an exception for his prom, which Shepherd revealed had her in tears.
Jeffrey Charles Tarpley Jr.'s Parents Are Divorced
Tarpley's mother and father, Jeff Tarpley, divorced in 2010. His mom found love and remarried Lamar Sally the following year. The pair divorced in 2014 while a surrogate was carrying their son.
A child support battle ensued that charged Shepherd with a monthly $4,100 for the boy, to whom she was said to have "no genetic connection." That amount was in addition to the monthly sum she paid to Tarpley's father, as the former guest host of Wendy Williams' show wrote in a 2019 IG post.
Please fill in your e-mail so we can share with you our top stories!