Instagram/tiamowry
Tia Mowry's Daughter Cairo Sticks Mom's Sanitary Pads on Glass in a Hilarious Photo
Tia Mowry recently posted a hilarious photo of her daughter making artwork with the actress' personal things amid quarantine at home.
Being stuck at home can get boring, especially for kids. However, Tia Mowry's daughter seemed to have entertained herself by forming some kind of artwork in the bathroom.
A TODDLER'S ART
The mother-of-two recently shared a glimpse of her toddler's home activity on Instagram, where she was seen playing with her mom's sanitary pads.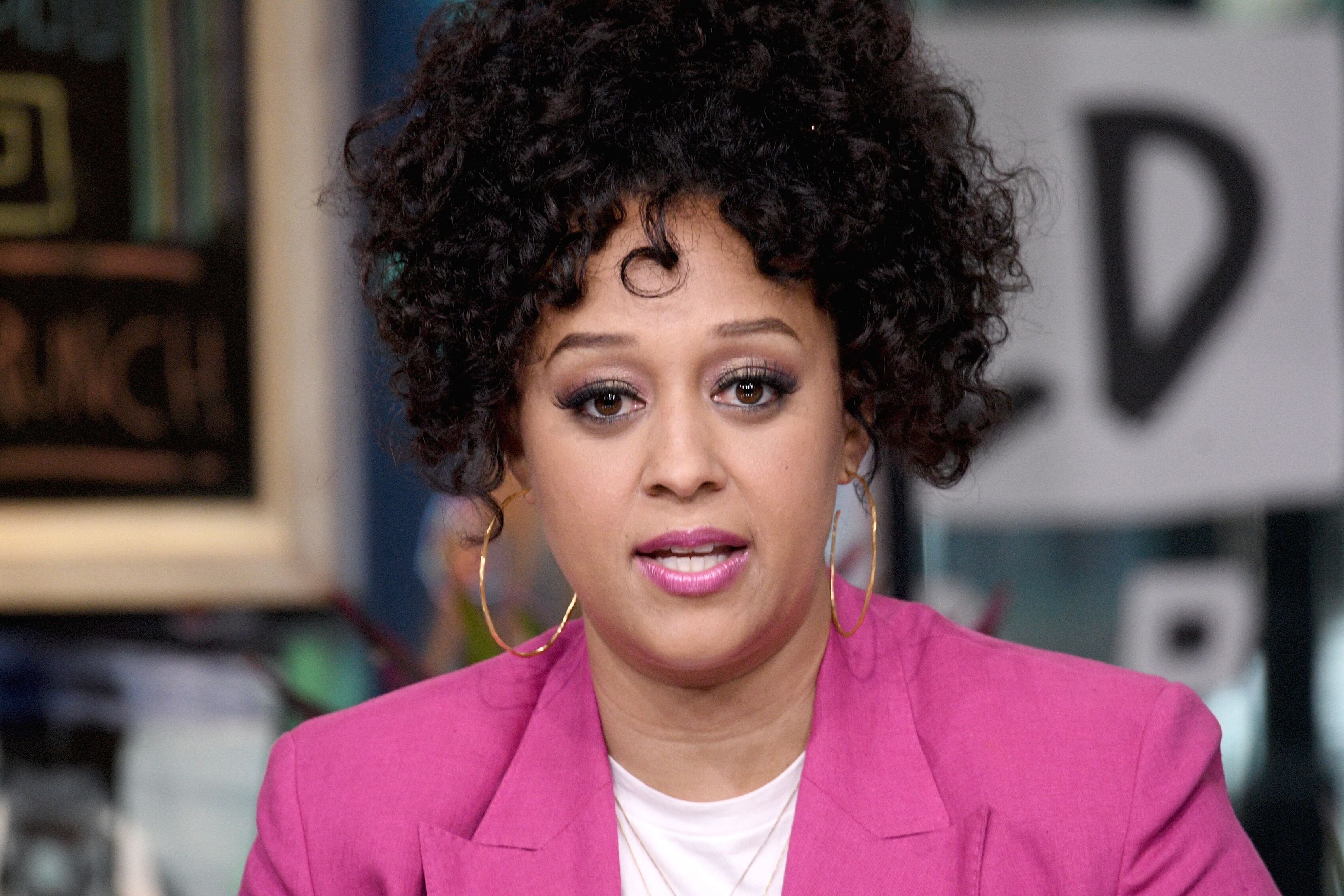 Tia Mowry-Hardrict visits the Build Brunch to discuss the Netflix Series 'Family Reunion' and her YouTube Channel 'Tia Mowry's Quickfix' at Build Studio on June 28, 2019 in New York City. | Source: Getty Images
"Well, I was gonna say 'no, #cairo, but then again, we gotta keep them busy right!" the actress wrote on the caption.
The photo showed little Cairo in a pink plaid dress, midway through sticking several sanitary pads horizontally on the glass.
Mowry often posts photos of herself working out on social media, along with words that she hopes can inspire other moms as well.
Several fans and friends of Mowry took to the comment section to post laughing emojis, including one that added: "Might as well give her some crayons to finish her mural."
THE PRESSURE OF BEING A MOTHER
The "Family Reunion" actress welcomed her daughter in May 2018, joining her son, Cree Taylor, with husband, Cory Hardrict.
After her pregnancy, Mowry tried to get back in shape by regularly exercising and watching her food. However, she never became hard on herself despite the pressure mother's have to look like they used to after giving birth.
The 41-year-old claimed that she is "embracing the excess skin and stretch marks" on her body that serves as a reminder that she gave birth to two children.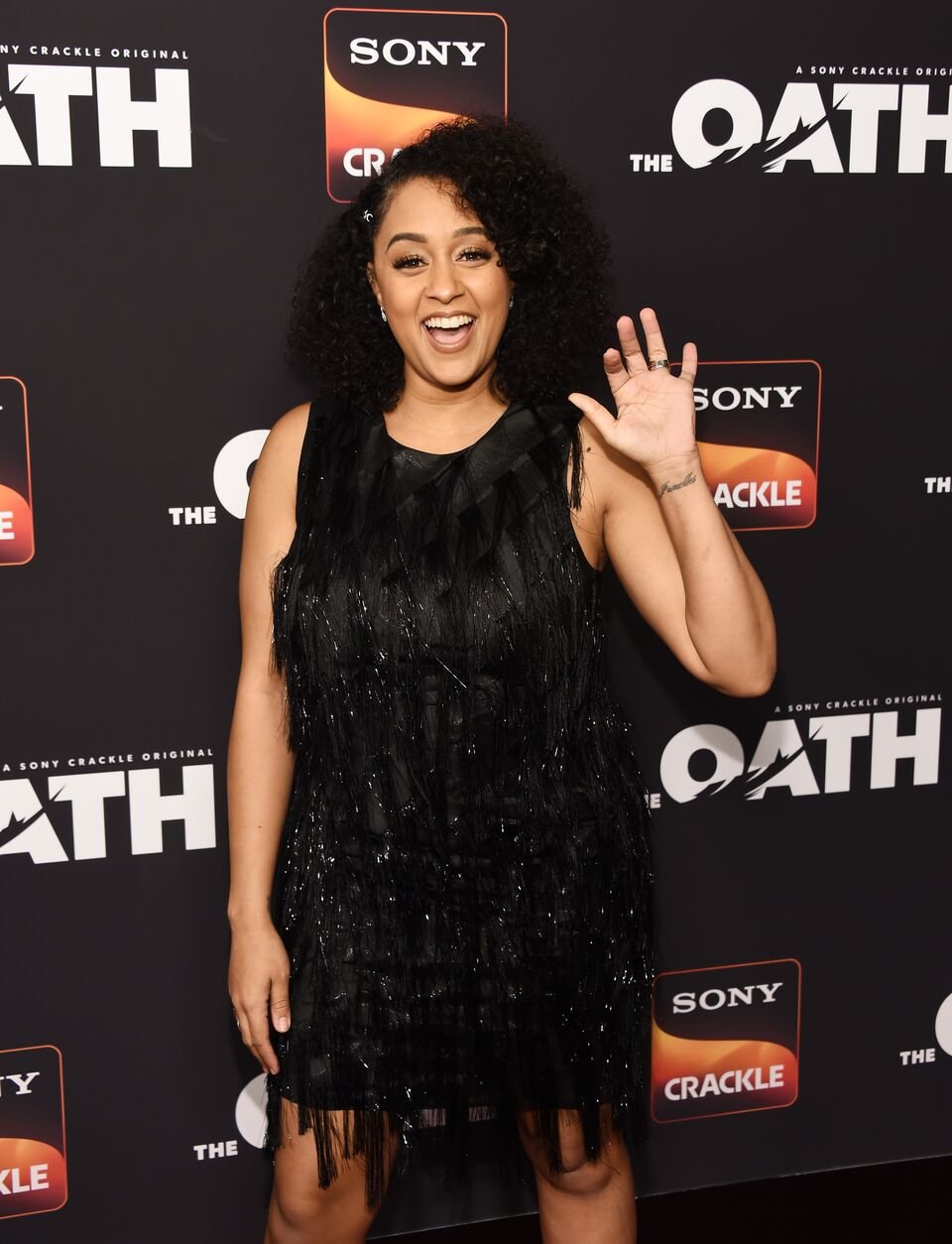 Tia Mowry at Sony Crackle's "The Oath" Season 2 exclusive screening event on Feb. 20, 2019 in Los Angeles | Photo: Getty Images
Mowry often posts photos of herself working out on social media, along with words that she hopes can inspire other moms as well.
MOWRY IN QUARANTINE
Now that millions of people, including Mowry, are observing quarantine at home, the "Sister, Sister" star has more time to spend with her husband and children.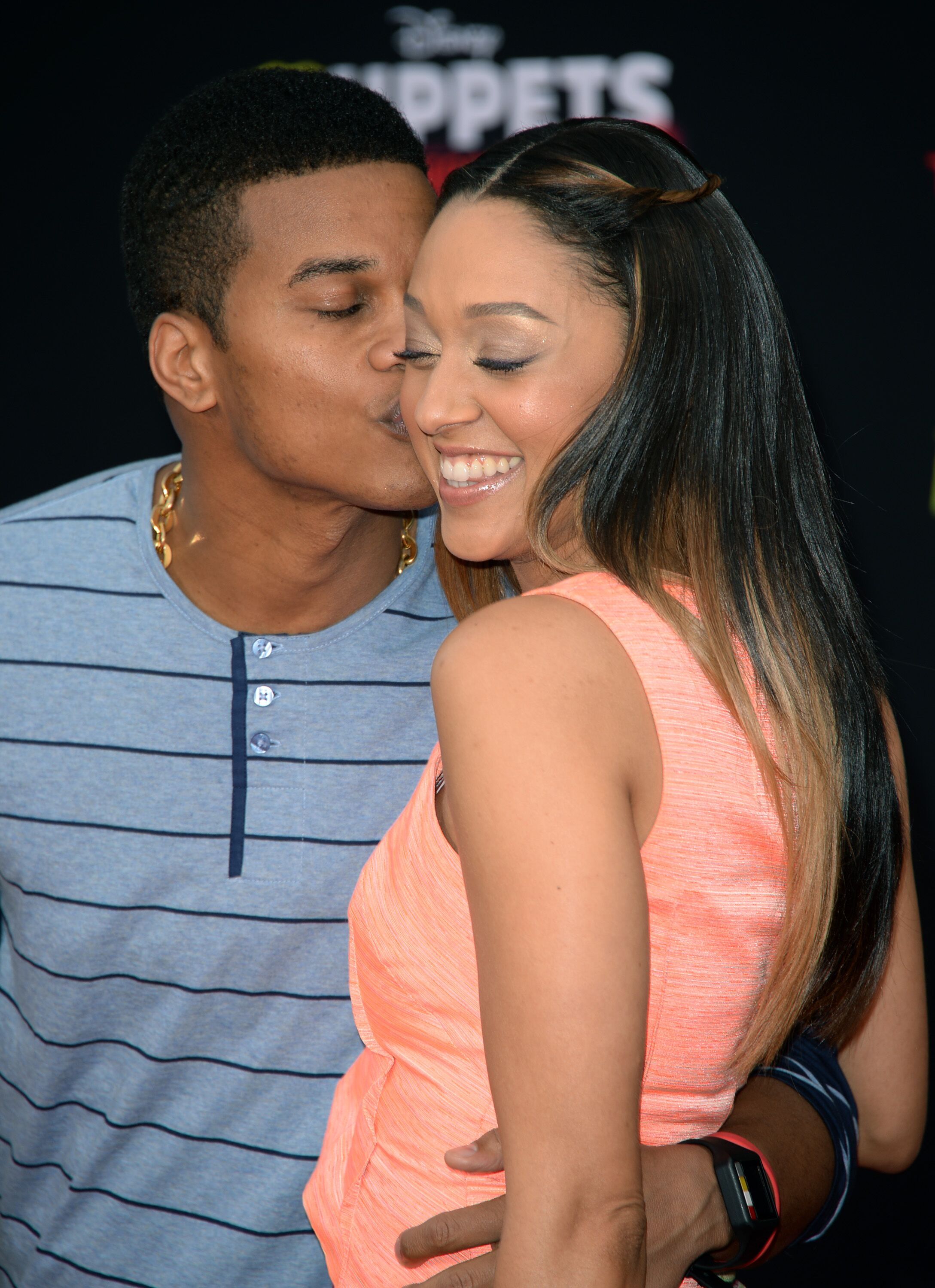 Cory Hardrict and Tia Mowry attend the premiere of Disney's "Muppets Most Wanted" at the El Capitan Theatre on March 11, 2014 in Hollywood, California. | Source: Getty Images
However, she remains sad that she cannot see her parents and siblings in person. In a virtual interview, Mowry got emotional while talking about the restrictions and safety measures she took. She said:
"I was meditating because it's one way we've been staying sane in the house, and I just started to cry. I literally just started bawling."
The actress grew up close to her family and still remains connected to them. Now, she turns to FaceTime to see them and longs for their warm hugs.
Please fill in your e-mail so we can share with you our top stories!