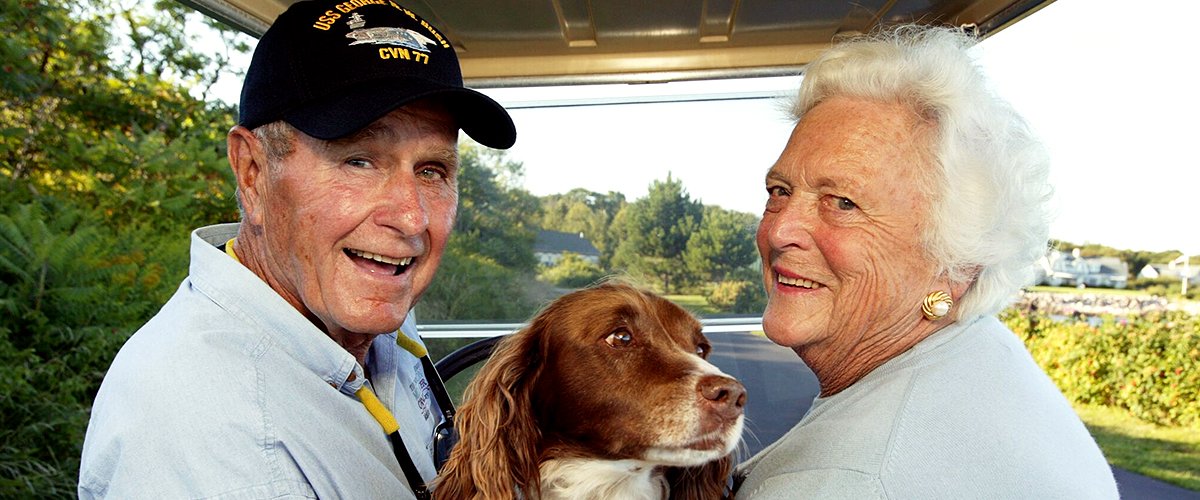 Getty Images
Toni Braxton, Nick Cannon and Other Celebrities with Lupus — Inside Their Brave Battles
Several celebrities struggle with different issues over the course of their life and career. Here is a list of celebrities who have bravely battled Lupus while still being in the spotlight.
Sometimes, even the people we deem to be somewhat perfect have certain things that plague them. And while some might be minor, others might be severe and tougher to deal with.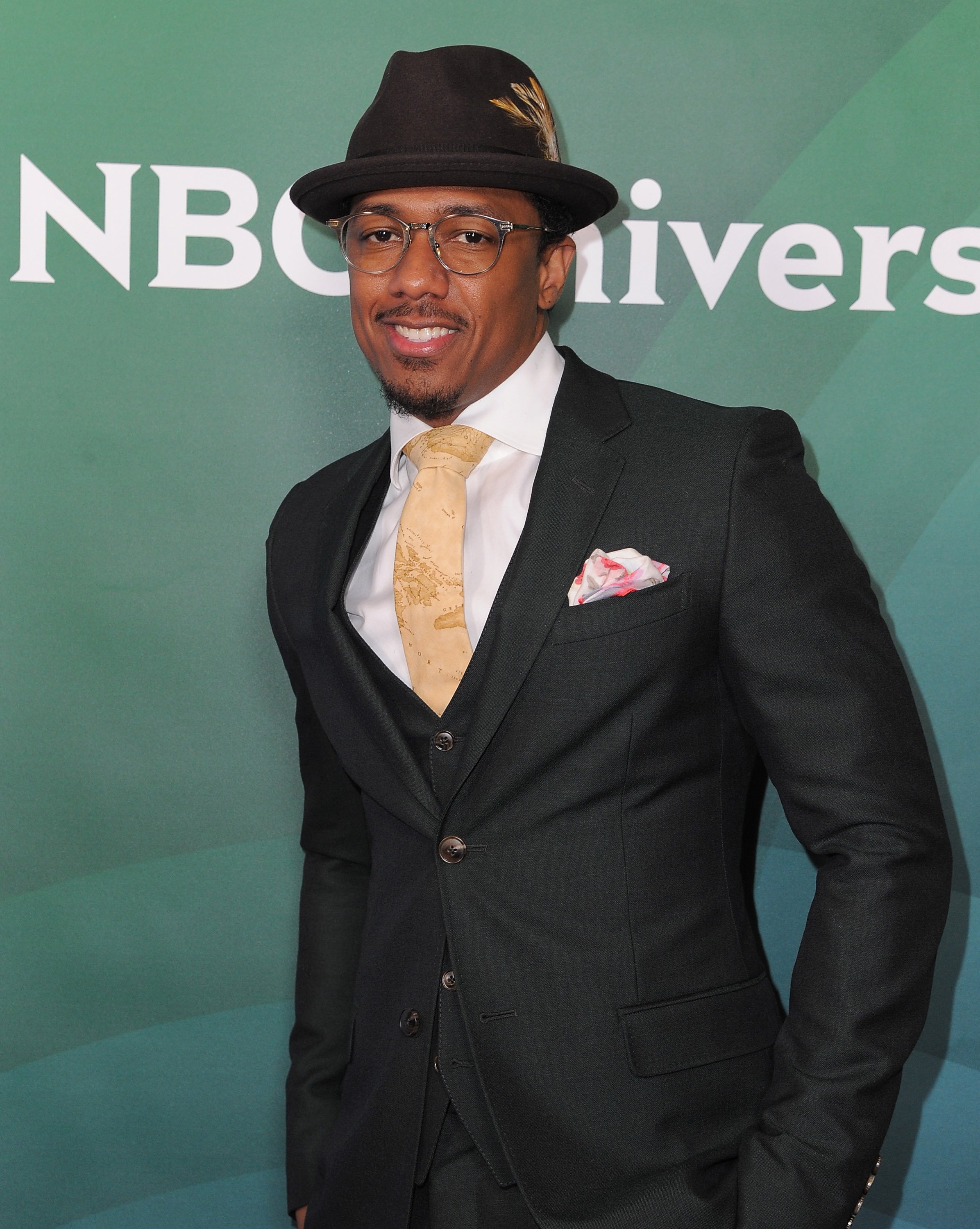 Nick Cannon arrives at the 2016 Winter TCA Tour - NBCUniversal Press Tour Day 2 at Langham Hotel on January 14, 2016 in Pasadena, California. | Photo: Getty Images
According to the "Lupus Foundation of America," a person diagnosed with Lupus suffers from a chronic disease that can cause inflammation and pain in any part of your body. It's an autoimmune disease, which attacks healthy tissue.
While it is common, many people rarely open up about their battle with the disease as it sometimes does not have physical symptoms visible to others. However, below is a list of celebrities who bravely battle Lupus disease.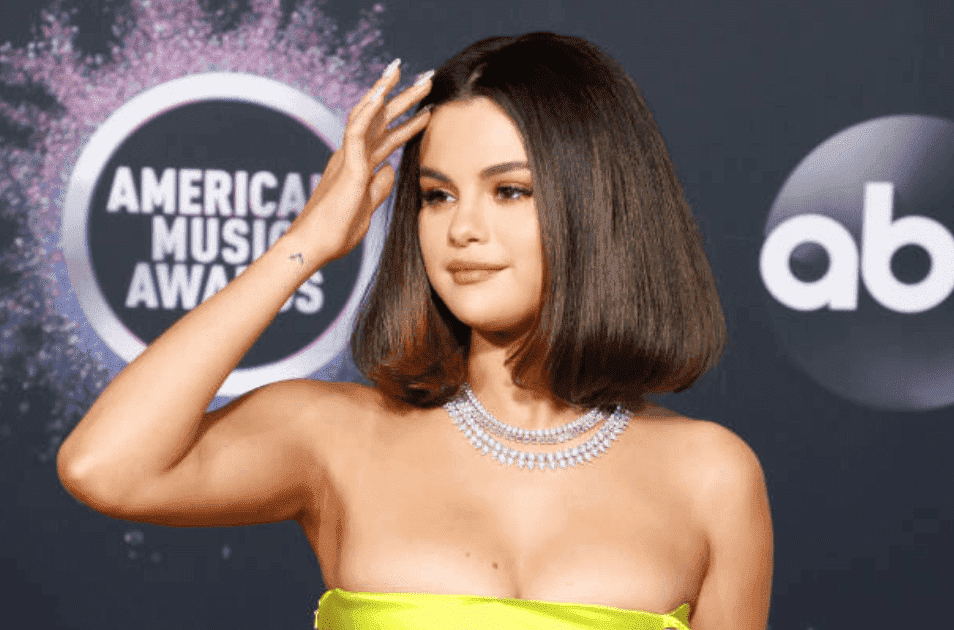 Selena Gomez poses on the red carpet at the 2019 American Music Awards, on November 24, 2019, in Los Angeles, California | Source: Getty Images
TONI BRAXTON
In 2008, Toni Braxton was first diagnosed with systemic Lupus, and doctors thought she was going to need a heart transplant as the disease seemed to "love" her heart. But, there was no need for the operation.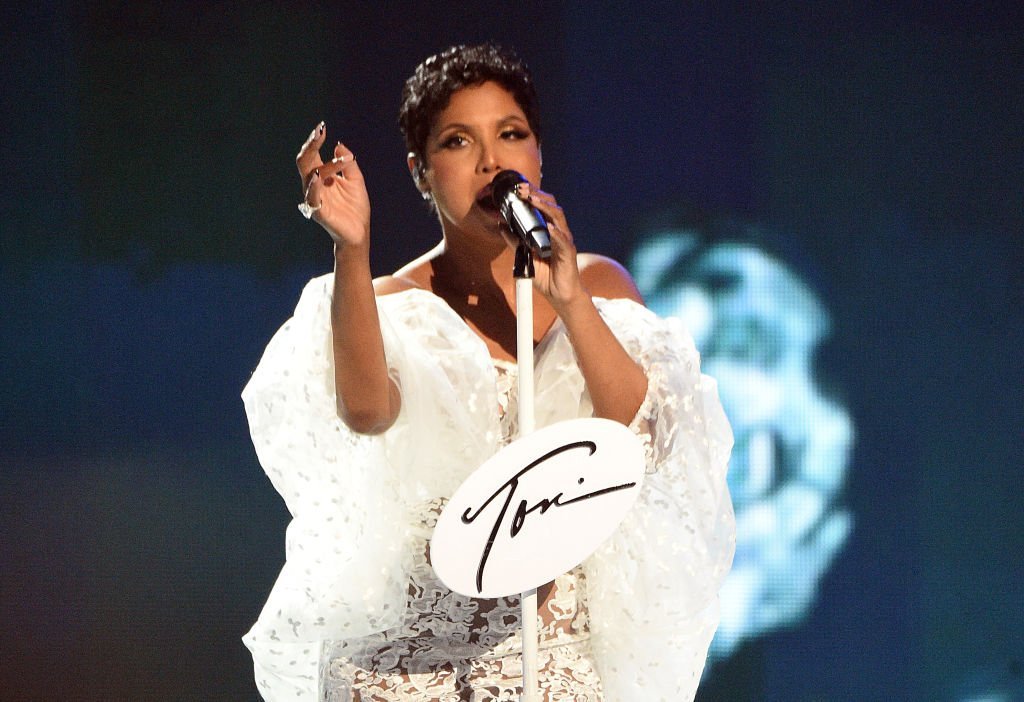 Toni Braxton performs onstage during the 2019 American Music Awards at Microsoft Theater in Los Angeles, California | Photo: Getty Images
Toni suffered from microvascular angina and pericarditis, which were caused because of Lupus Disease. She needed to educate herself more to understand her situation better. Speaking of her diagnosis, she said:
"Of the lupuses, I have the worst, but of the worst, I have the best. I'm always trying to be positive about it."
Although Lupus makes it hard for her sometimes, Toni expressed that with the help of those around her and her medical team, she has been able to forge on with her career despite the hindrances.
CARRIE ANN INABA
"Dancing With The Stars" judge Carrie Ann Inaba opened up about living with Lupus and how her doctors forgot to tell her about it when it was initially diagnosed.
Carrie revealed that she discovered her condition when she went for a colonoscopy and saw the charts that indicated she had Lupus. At first, she thought it was a mistake until the doctors confirmed that she indeed had Lupus.
To help make her condition better, Carrie expressed that she had to stop taking Diet Coke and exposing herself to the sun as it allowed the disease flare-up.
For Carrie, who also has chronic illness spinal stenosis, Iron Deficiency Anemia, and the immune disorder Sjogren's syndrome, these conditions have not slowed her down but given her a greater awareness about her health and lifestyle choices.
SNOOP DOGG'S DAUGHTER CORI
When Snoop Dogg and his wife Shante first discovered a light spot on the skin of their daughter Cori, the couple did not think of anything out of the ordinary.
However, concerns began to grow when the then six-year-old started losing weight while her hair was falling out. A visit to the hospital did not immediately diagnose her with Lupus; however, after various tests, it was discovered that she had Lupus.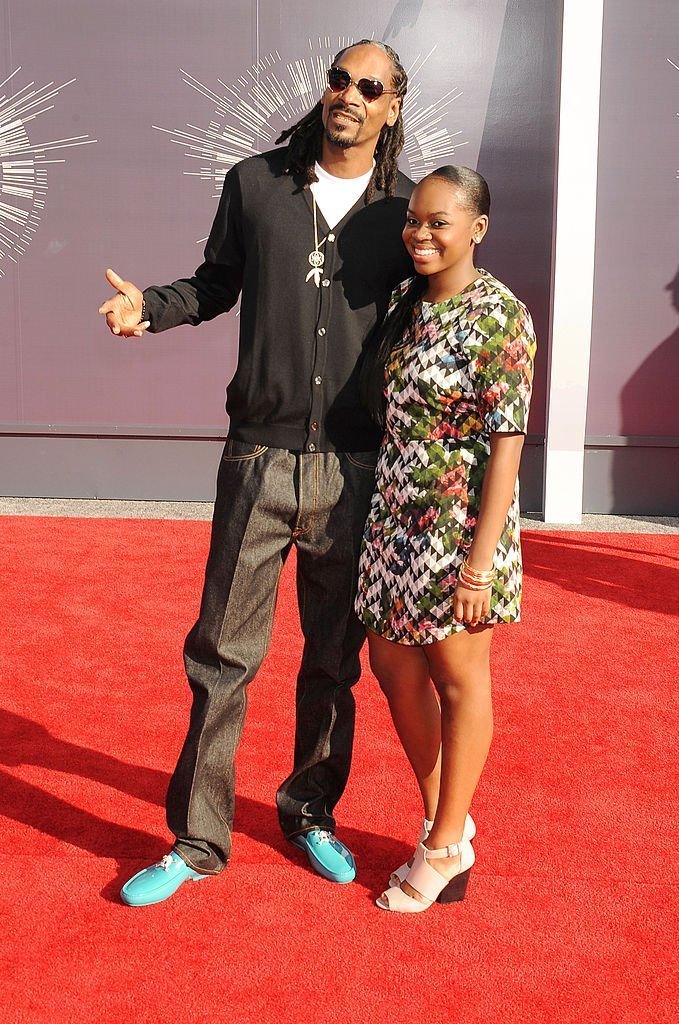 Recording artist Snoop Dogg (L) and Cori Broadus attend the 2014 MTV Video Music Awards at The Forum | Photo: Getty Images
Months after the discovery was made, the whole Snoop Clan began to acquaint themselves and learn more about the autoimmune disease.
Thankfully, Cori has been able to make the most of her time with Snoop, acknowledging that she was full of joy and living life to the fullest.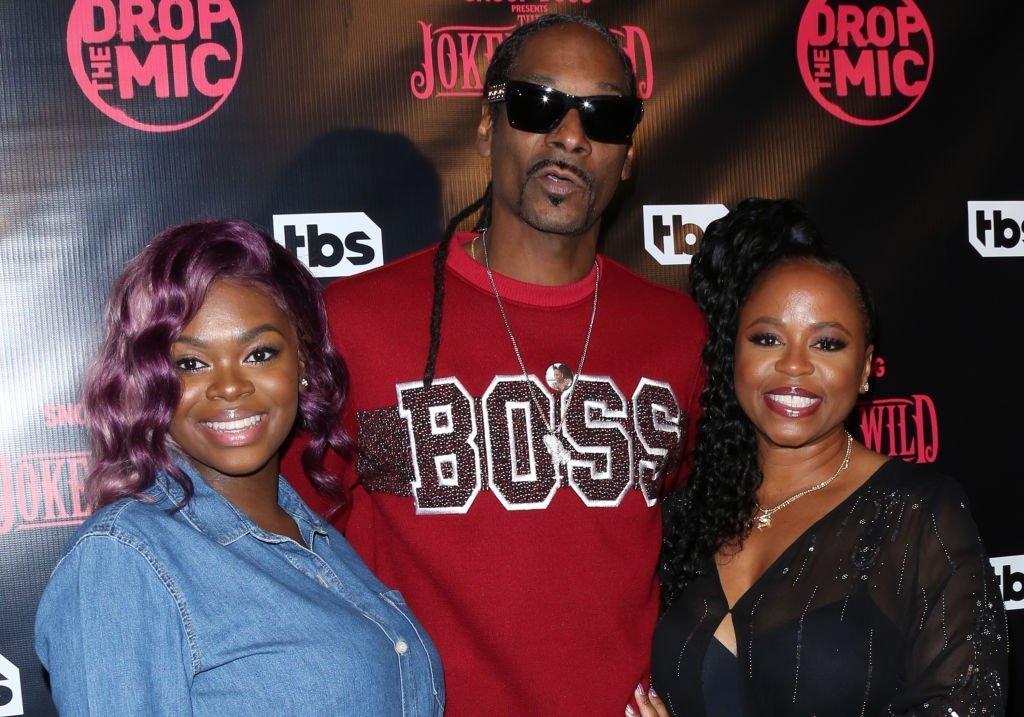 Cori Broadus, Snoop Dogg and Shante Broadus attend the premiere for TBS's "Drop The Mic" and "The Joker's Wild" at The Highlight Room | Photo: Getty Images
KRISTEN JOHNSTON
For Kristen Johnston, by the time her lupus diagnosis was made, the autoimmune disease had left her so weak she could not lift her head without a neck brace.
Kristen suspected something was wrong when she discovered she had difficulties climbing the stairs. After visiting 17 different doctors, and no diagnosis was made, she began to fear that something worse was happening.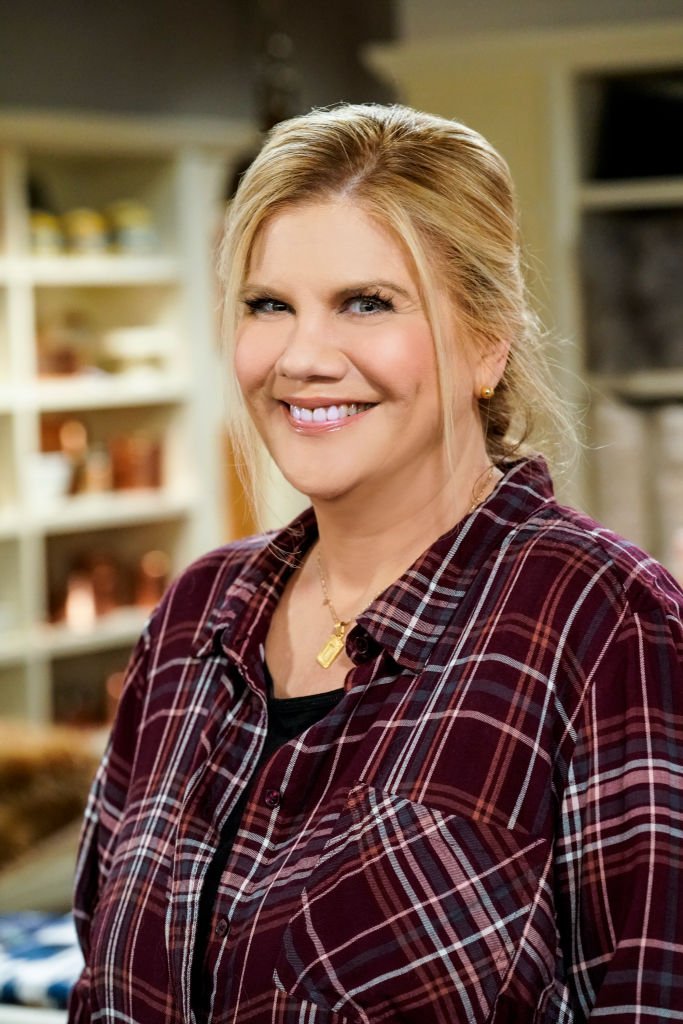 Kristen Johnston on the CBS series MOM | Photo: Getty Images
However, her visit to a rheumatologist helped her know that she had a rare form of Lupus called lupus myelitis, which affects the spinal cord.
After months of therapy sessions, chemotherapy, and steroids, Kristen was able to get back to some semblance of normalcy.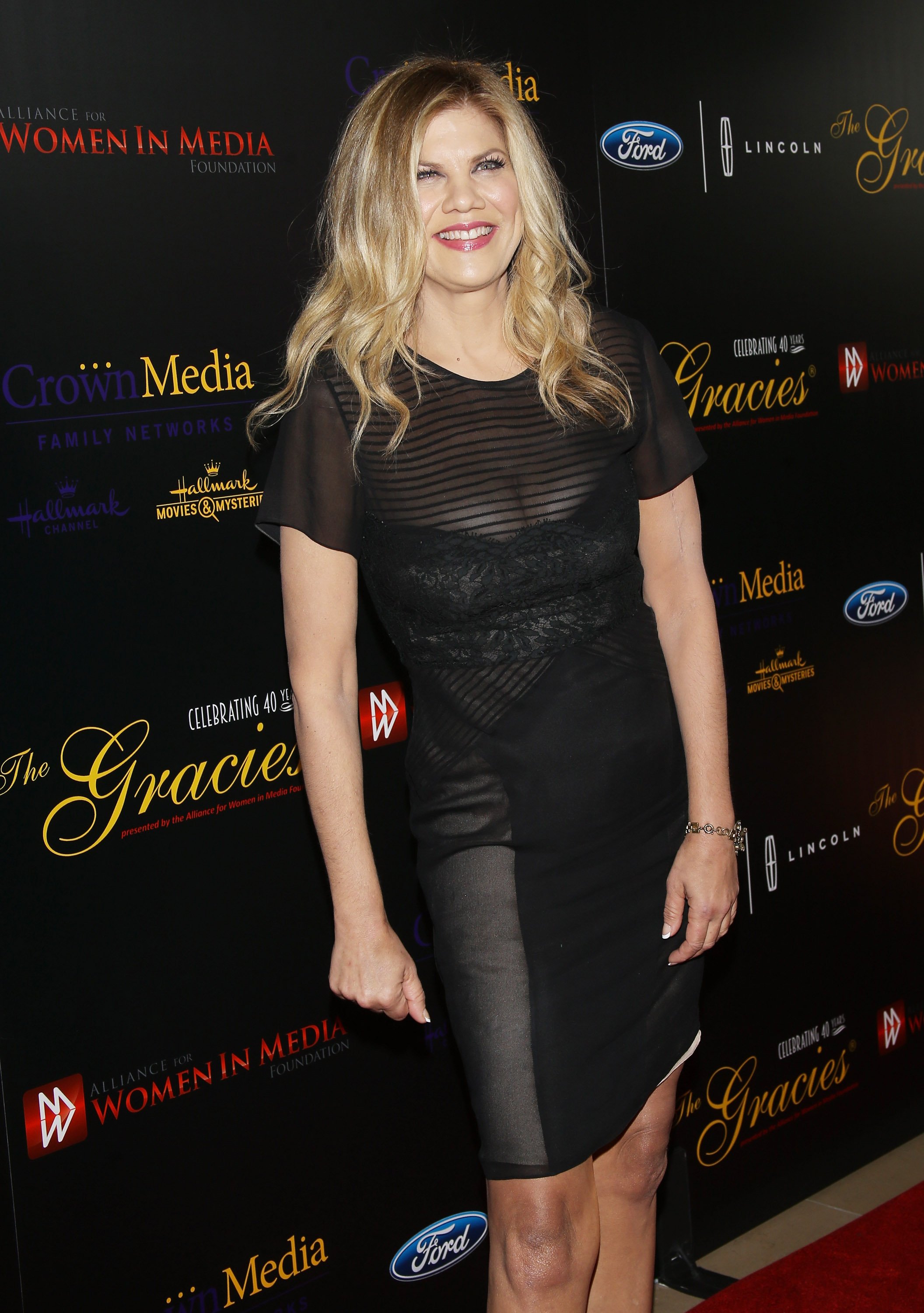 Kristen Johnston at the 40th Anniversary Gracies Awards on May 19, 2015 | Photo: Getty Images
SEAL
Seal is known for his angelic voice and visible facial scarrings. The scarring might look out of place, but they are due to a form of Lupus that affects the skin.
When he was a teen, Seal was diagnosed with discoid lupus erythematosus (DLE,) a condition that mainly affects the skin above the neck. It also caused hair loss, which accounts for why he leaves his head bald.
At some point in his life, Seal expressed that he was saddened about the condition, but when he realized that our bodies are not who we indeed are, he became at peace with himself.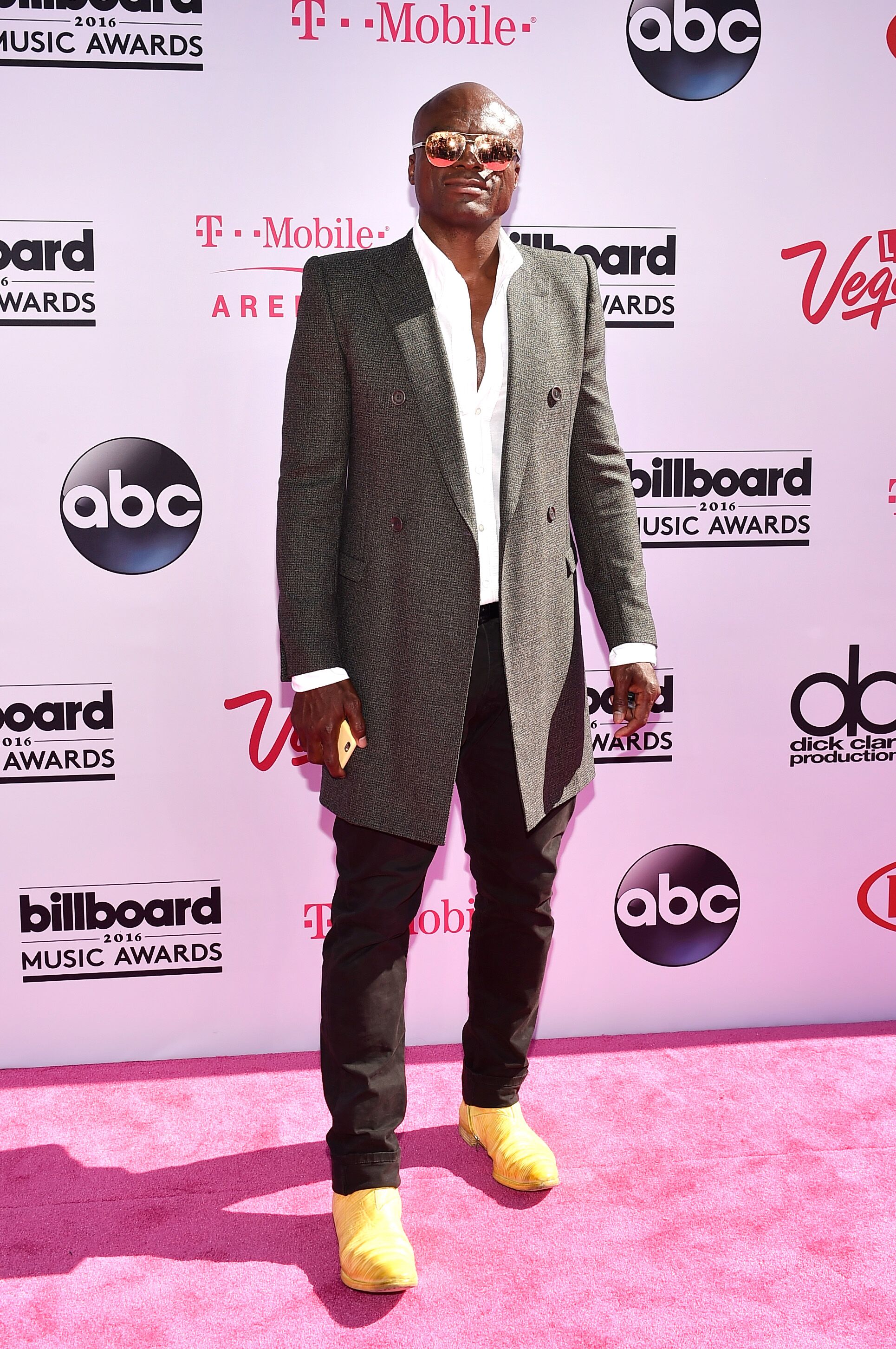 Seal attends the Billboard Music Awards 2016 | Source: Getty Images
NICK CANNON & SELENA GOMEZ
Nick Cannon and Selena Gomez both have a rare form of lupus disease that affects their kidneys. Their condition is referred to as Lupus Nephritis, and it specifically targets the kidney leaving those diagnosed with it weak and in severe medical conditions.
With Selena, she had to have a kidney transplant because the effect of Lupus on her kidney was severe. And while Lupus has a three to five percent chance of recurring, Selena is doing the best she can to fight the disease by staying in shape, eating right and resting.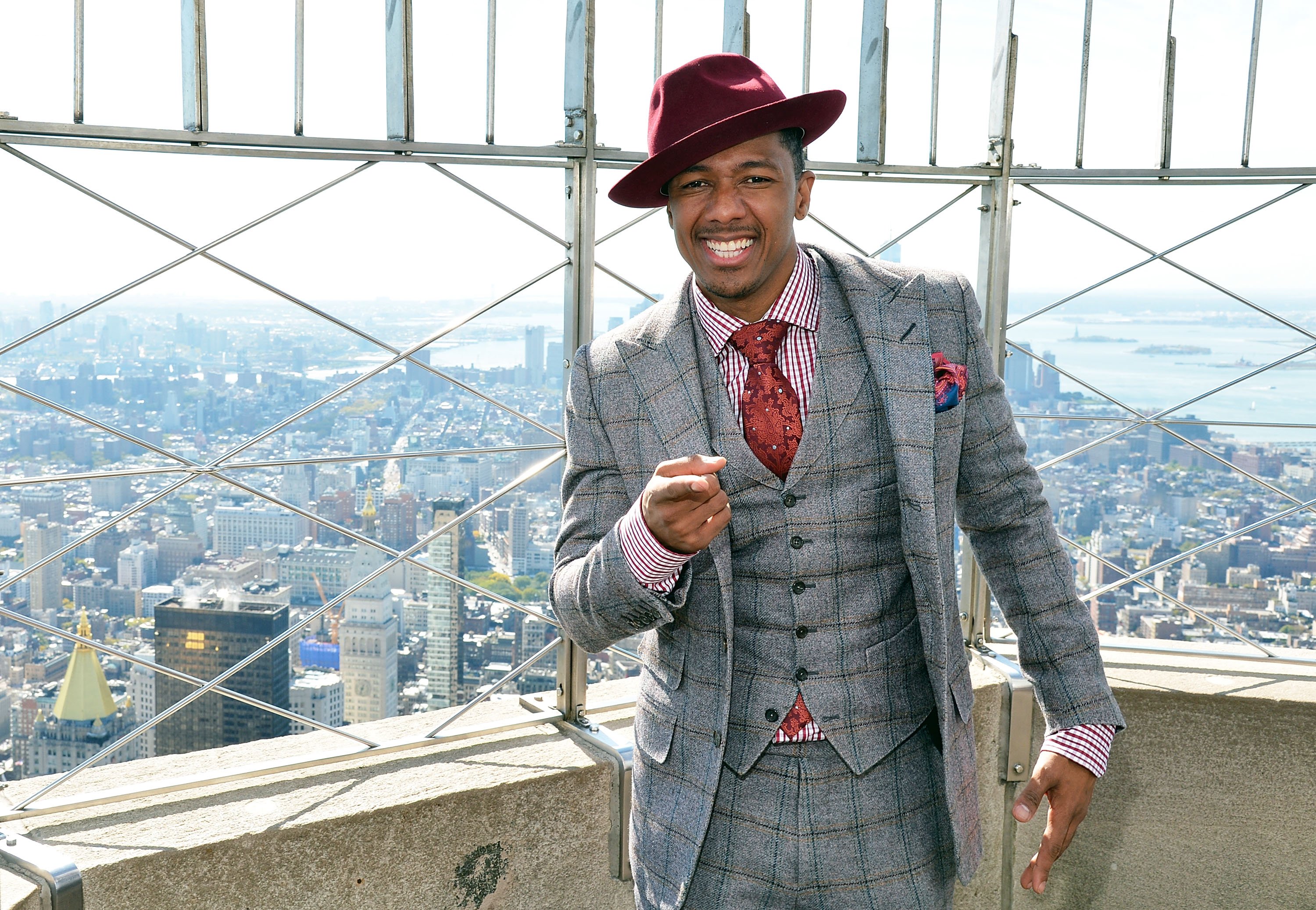 Nick Cannon lights The Empire State Building blue on October 14, 2015 | Photo: Getty Images
While Nick has to give up eating junk food and poor sleeping habit alongside many other things, the actor revealed that he was shocked when he was initially told about his Lupus diagnosis; he felt he was doing something right.
PRESIDENT BUSH'S DOG
Interestingly, it not only humans that can have Lupus, but animals can also have this autoimmune disease. Worthy of note is the dog of President George H.W. Bush and his wife, Barbara Bush. The dog, whose name was Millie, was diagnosed to have had Lupus.
While it is unusual for canines to have this autoimmune disease, Millie, who was an English Springer Spaniel suffered from Lupus and had symptoms such as arthritis and change in skin color.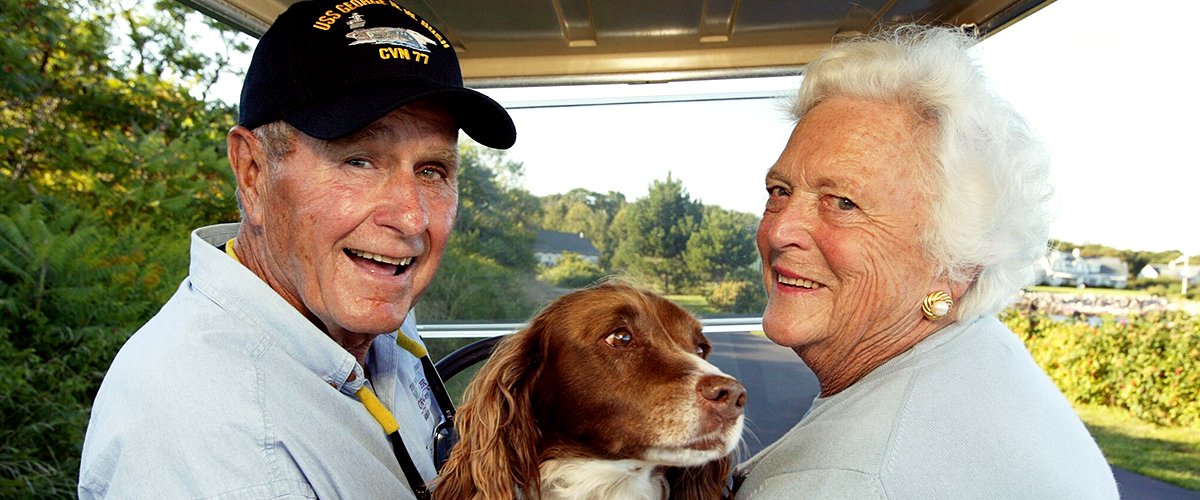 Former U.S. president George H. W. Bush and wife, Barbara Bush, in the back of a golf cart with their dog Millie at Walker's Point on August 25, 2004 | Photo: Getty Images
Although Millie lived for about 12 years, complications from the Lupus and stomach issues culminated in her death.
Amazingly, while all these celebrities have had to live with Lupus, they have not allowed the disease to slow them down in any way despite how hard it can be.
Please fill in your e-mail so we can share with you our top stories!