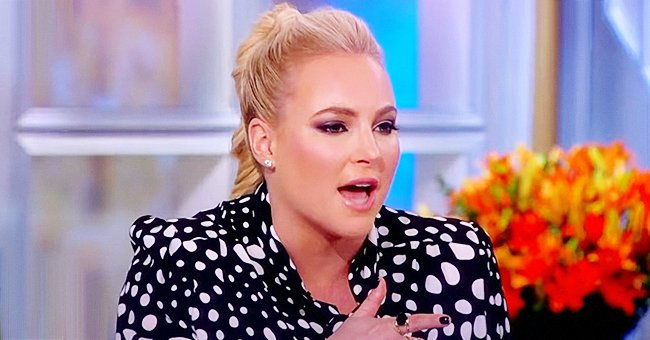 youtube.com/ET Canada
Meghan McCain of 'The View' Doesn't Want to Co-host with Elisabeth Hasselbeck Again
Meghan McCain expressed that she no longer wants to co-host with Elisabeth Hasselbeck following her statements about the novel coronavirus pandemic.
People disagree on certain things and individual levels. Often, these disagreements lead to a rethink of one's stance about an issue or a person.
While speaking with Andy Cohen on "Watch What Happens Live with Andy Cohen," Meghan McCain revealed that following the comments Elisabeth Hasselbeck made a few years back, she was rethinking co-hosting with her again.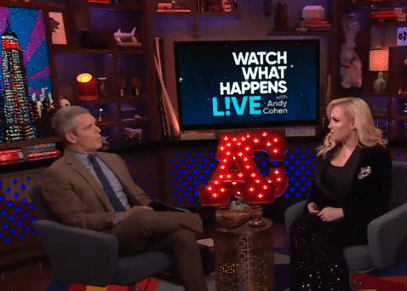 Meghan McCain talks about her fight with Abby Huntsman with Andy Cohen on his late night show. | Source: YouTube/ Watch What Happens Live with Andy Cohen.
When she was discussing the issue, Meghan did not hold back the disappointment she felt over Elisabeth's dangerous comments on the coronavirus pandemic that has affected everyone globally.
Meghan revealed that she took the virus seriously from the beginning, and she felt Elisabeth's rhetoric was dangerous. She also said:
"I think it's unfortunate and dangerous that she said that. I don't need to cohost with her again..."
The television personality also expressed that she did not have a lot of time for anyone who was playing around with the virus and misinforming people while the pandemic raged on.
All these stems from Elisabeth Hasselbeck's comments earlier in March, where she revealed that people needed to make use of their Purrel and pray away the virus as things were going to get sorted soon.
Meghan said it was a bittersweet experience to be pregnant at this time.
Elisabeth had come back on "The View" as a guest, and when asked about her thoughts on the virus, she expressed that there was a distinction between panic and precaution and that she was not going to turn the virus to an idol.
Elisabeth Hasselbeck and Meghan McCain used to be co-hosts on "The View" before the former left the show. While the dynamics of the talk show allowed for hosts to frequently disagree on political views and personal ideations, the two have respected each other until this happened.
While Meghan has reacted to Elisabeth's comments previously, the question from Andy made her reveal more about how she felt.
Meghan had earlier admitted to "Ladies who Punch" that while she had thought of quitting the show and taking a break, she had not because this was something her late father — Senator McCain — would have wanted her to do.
With a baby on the way, it is no wonder that Meghan is taking the pandemic more seriously than others as she does not want the risk of being infected while pregnant.
Thanking her cohosts, fans, and families for their thoughtfulness towards her during this period, Meghan said it was a bittersweet experience to be pregnant at this time because there are many people in pain at the moment.
While fans are not sure of how things would turn out after the pandemic is over, they can only hope that Meghan and Elisabeth bury the hatchet.
Please fill in your e-mail so we can share with you our top stories!