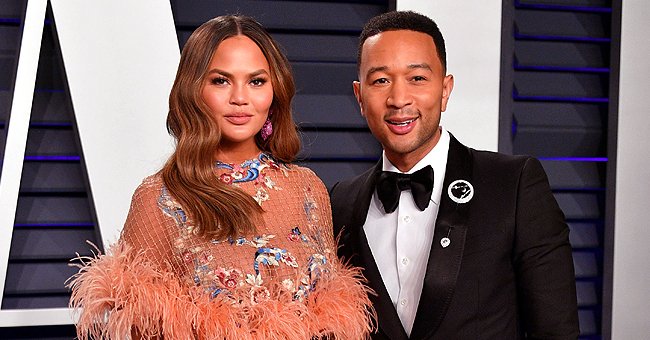 Getty Images
John Legend and Chrissy Teigen's Kids Are Dad's Lookalikes in a New Photo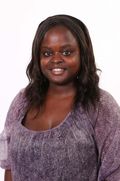 Chrissy Teigen gushed over her two adorable children, Luna and Miles, as she shared a picture of them enjoying a meal together while seated in her kitchen.
Chrissy Teigen is soaking up all the precious family moments she can get while quarantined with her husband, John Legend, and their children, Luna and Miles.
In a very relatable parenting experience, she gushed over her children when she caught them in the perfect moment while enjoying a meal together. Admiring them, she said, "my bebes!"
The picture of her children has received almost 800 000 likes on Instagram. Fans have flooded her comment section with heart emojis and noted how adorable Luna and Miles looked.
Commenting on Luna's pose, celebrity hairstylist Jen Atkin admitted, "I can't wait until she's an adult, and we can recreate this pic on TikTok." Family friend, Khloe Kardashian, showed her admiration for the pictures.

Khloe Kardashian commented on a picture of Chrissy Teigen's children Luna Stephens and Miles Stephens sitting down for a meal | Source: Instagram.com/chrissyteigen
In the photo, Luna and Miles showed off their curly hair as they sat in front of bowls of food. Miles looked stylish in a black shirt with suspenders. Luna was dressed in a yellow princess dress.
The dress Luna was wearing is the same one she wore on April 15 for her fourth birthday, except that this time, she dressed it down a little and decided not to wear the white gloves and matching cape she had previously worn.
For her fourth birthday, Luna was treated to her first breakfast in bed, complete with waffles, bacon, berries, and fruit juice in a champagne glass.
Although Luna's pre-school friends couldn't make it, John revealed that they surprised her with video messages. Surrounded by her family, Luna was treated to three birthday cakes.
It is reported, being quarantined with her family has given Chrissy a newfound appreciation for parenthood.
She has a team of cooks and nannies to help around the house, but she admitted that she doesn't know how her mother raised her and her siblings on her own, without the extra help.
The emotional toll of being quarantined with her family caused some upset amongst fans when Chrissy threatened to break up with her husband once the restrictions had been lifted, and she'd be able to leave their house.
Although she was joking when she shared the tweet, many fans were upset by it and urged her not to split from John.
Please fill in your e-mail so we can share with you our top stories!