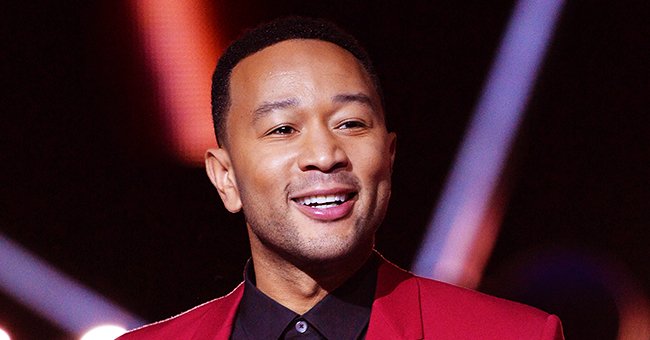 Getty Images
John Legend's Parents and His Kids Visit Him on 'The Voice' during Season 17 Finale
John Legend had his entire family on "The Voice" for the show's season finale on Tuesday night. Based on the heartwarming pics, we think they should all be on the show for every episode.
John Legend, 40, wrapped up the season 17 finale of "The Voice" by bringing on his parents and two adorable children. If he thought it would help him get votes, we're sure it worked.
The R&B singer shared two posts to Instagram that showed as his family flanked him while he sat down on the famous red chair used by him and fellow judges. The posts are found below.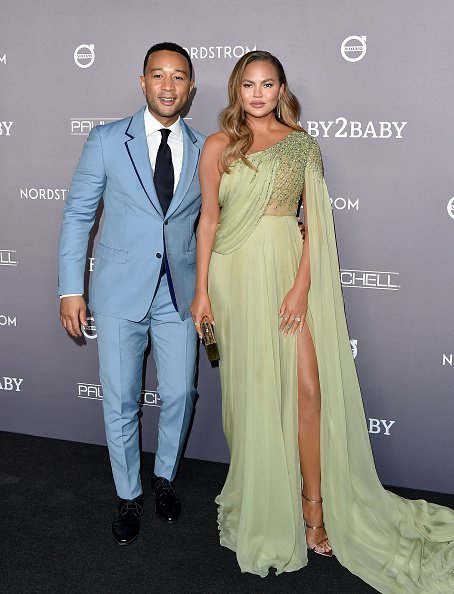 John Legend and Chrissy Teigen attend the 2019 Baby2Baby Gala Presented By Paul Mitchell at 3LABS in Culver City, California | Photo: Getty Images
John's parents on "The Voice" set
In the first shot, Legend's mother, Phyllis Stephens, and father, Ronald Stephens, stood on either side of him as he leaned forward in the red chair. The couple stunned in their outfits.
Phyllis was wearing a silver suit ensemble as she held onto a large white coat. Ronald looked sharp in a red and black getup with a matching black top hat.
His kids also stop by
In the second shot, the "All of Me" singer held his one-year-old son Miles Theodore and his three-year-old daughter Luna Simone in his arms. The little girl gave the camera a cute smile while showing off a flowered dress.
Miles was dressed in an earthy-toned two-piece outfit and wore a light brown scarf around his neck. As for Legend, he looked chic in a white and black suit and a black button-down.
John wants votes
For the first shot, Legend encouraged "The Voice" fans to vote for his mentee Katie Kadan. In the second post, he just had the hashtag "Team Daddy forever."
Indeed, the 10-time Grammy winner is just a dad in the eyes of his two adorable tots. Earlier this week, though, Luna was starstruck when she met professional ballerina Misty Copeland.
Luna meets her idol
Luna's father later shared a selfie showing what happened when she warmed up to her idol. In a cute picture, Copeland and Luna both had their hands on their mouths.
Legend's wife, Chrissy Teigen, is also big on family. Last week, she celebrated her mother's birthday with an intimate party and an intricate personalized cake.
Chrissy's mom is tricked
Vilailuck Teigen was initially fooled by a pho noodles cake that Teigen had made for her birthday. The very realistic treat made for fun pictures that Chrissy shared on Instagram.
Vilailuck recently divorced from her husband — Chrissy's father — but he still lives close to the family. The couple is definitely lucky to have such a close-knit loving family unit.
Please fill in your e-mail so we can share with you our top stories!