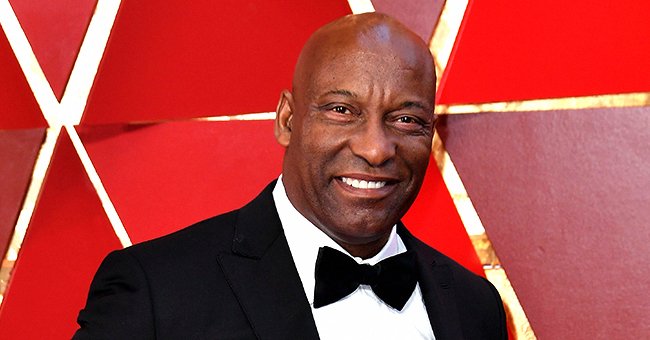 Getty Images
John Singleton's 4 Children Who Followed in Their Dad's Footsteps
John Singleton shocked the entertainment industry when he passed away at 51-years-old. Of his seven children, four of them ended up following in his footsteps hoping to continue his legacy.
John Singleton passed away surrounded by his closest family and friends in 2019 at just 51 years old. He was best known for his outstanding work on the 1991 film "Boyz n the Hood," which made him the first African-American ever to be nominated for Best Director.
Although he was single at the time of his death, Singleton has seven children, four of whom went on to follow in his footsteps. Let's take a look at how these four kids decided to honor their father even after his death.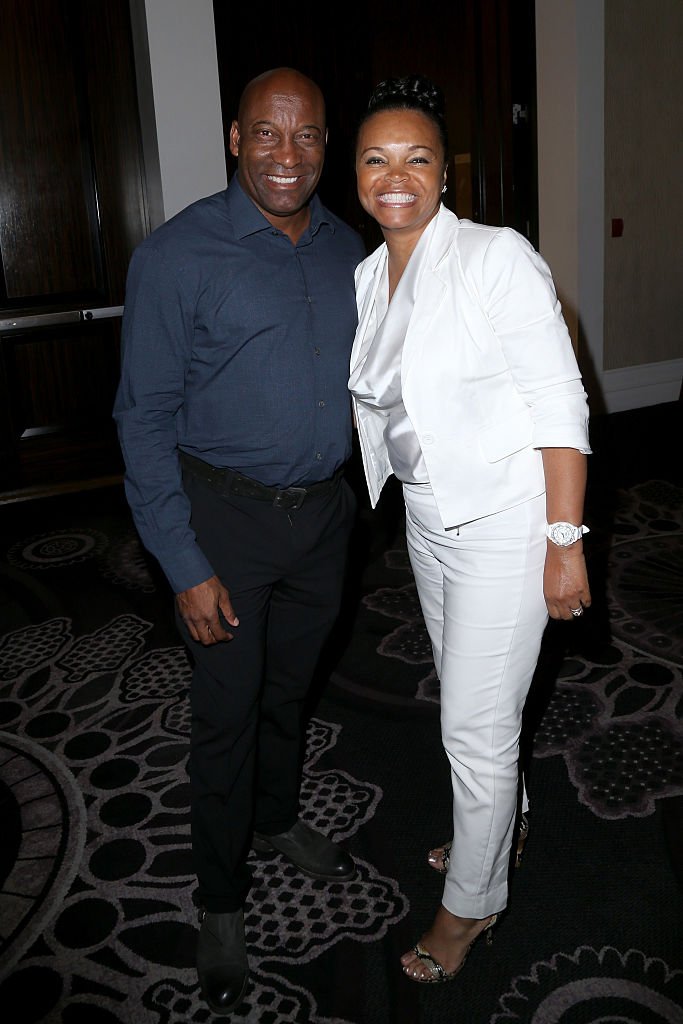 Filmmaker John Singleton (L) and actress Akosua Busia attend the 32nd annual Television Critics Association Awards during the 2016 Television Critics Association Summer Tour at The Beverly Hilton Hotel | Photo: Getty Images/GlobalImagesUkraine
MAASAI MOHANDAS SINGLETON
Maasai Mohandas Singleton was born on April 3, 1994. He made his debut in the industry back in 2001, when he appeared on his dad's "Baby Boy." When he got older, he attended the University of Southern California's School of Cinematic Art, where he graduated with a BFA in Screenwriting.
While Singleton posted his son's success at the time, it was revealed that there was actually drama that ended up with Maasai asking for money to complete his last term in college as John refused to pay for his tuition. Ultimately, it seems they were able to reconcile given John's greeting to him.
HADAR BUSIA-SINGLETON
John shared a daughter with ex-wife Akosua Busia, an actress whom he married only for a year from 1996 to 1997. Hadar pursued a career in acting like her mom, studying in the Interlochen Arts Academy before making her film debut on "Tears of the Sun" back in 2003.
To date, the film remains her only project and it seems she's chosen to live a low-key life out of the spotlight. Her grandfather, Kofi Abrefa Busia, was the ex-prime minister of Ghana, and they are members of the Wenchi Royal Family.
CLEOPATRA SINGLETON
Just like Maasai, Cleopatra Singleton appeared on her father's film "Baby Boy," and is currently in college. Recently, she faced controversy amid her father's ailing health after believing that her dad was not actually in a coma and that his condition was being "misrepresented" by her grandmother, Sheila Ward.
She went on to claim that her grandmother had been manipulating Singleton since he was young, leaving him defenseless. Ward also allegedly planned to liquidate his assets and leave Singleton's children with nothing after his death.
JUSTICE MAYA SINGLETON
Justice Maya Singleton is a writer, comedian, and director. She's worked on different film and television projects, but her most notable on is being the casting assistant on the Oscar-nominated movie "Selma."
Aside from being a regular in the entertainment industry, Justice also has a knack for writing and publishes her work on the website Medium. Although she generally lays low from the spotlight, she lets her written work do the talking.
Singleton left behind three other children, including a son that is currently in pre-school.
Please fill in your e-mail so we can share with you our top stories!