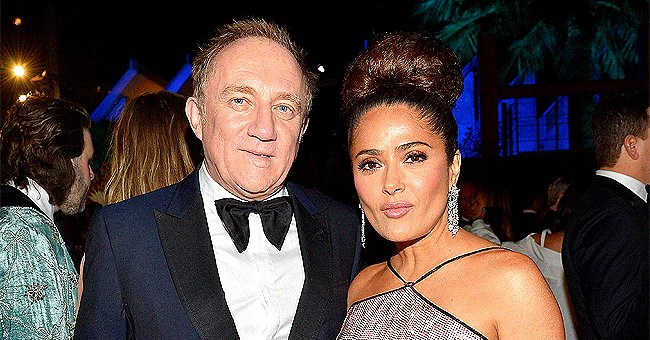 Getty Images
Salma Hayek Celebrates 14th Anniversary of Meeting Husband François-Henri for the First Time
Delectable actress Salma Hayek is so in love with her husband, François-Henri Pinault. The actress recently posted a sweet tribute to celebrate 14 years of meeting her husband.
Salma Hayek Pinault is in a celebratory mood, and she couldn't hold her excitement back as she took to Instagram to let her fans know the source of her happiness.
The 53-year-old actress and her husband, French billionaire François-Henri Pinault are celebrating 14 years together.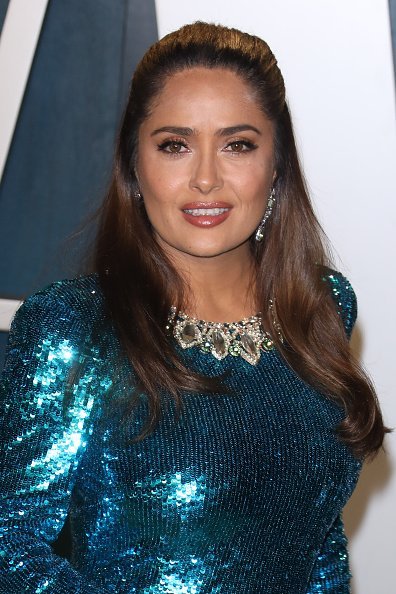 Salma Hayek at Wallis Annenberg Center for the Performing Arts on February 09, 2020 in Beverly Hills, California. | Photo: Getty Images
Pinault, who is in charge of the Kering conglomerate and worth an estimated $7 billion, got married to Hayek in 2009. The couple has a 12-year-old daughter Valentina Paloma.
Taking to Instagram to share the great news with her fans, the "Frida" star posted a series of pictures of her and her husband dancing. She shared the photos alongside a glowing tribute to her "soulmate." The iconic actress wrote:
"Today, 14 years ago, I met my soulmate. After the test of time and even the test of the quarantine, I feel very blessed that I've found you... Happy anniversary Mi Amor."
Hayek Pinault also wrote parts of the sweet tribute to her husband in Spanish and French. In the pictures, the talented actress, who is of Mexican descent, looked stunning in a pink party dress that twirled elegantly with her every move.
Earlier in 2018, the couple took the important decision to renew their wedding vows while vacationing in Bora Bora.
The mother of one left her fans stunned when she posted a makeup-free selfie.
Salma shared pictures of the event on her social media. In the photo, she wore a red dress and held a bouquet as she walked down the aisle with Pinault.
She wrote in the caption, "The summer is coming to an end, and my best moment was when my husband surprised me with a vow renewal – it was not what I would have chosen to wear to my wedding, but I was told I was going to the spa…"
Hayek Pinault recently addressed the skepticism surrounding her marriage to the French billionaire. She explained that people find it hard to believe she married a man like Pinault because she is Mexican.
The actress further explained that her husband has been truly remarkable, but she chooses to keep things private because she doesn't have anything to prove to anyone.
Meanwhile, the mother of one left her fans stunned when she posted a makeup-free selfie on Sunday, April 26. Hayek Pinault looked stunning and proved once again that beauty has no age. One particular fan even described the actress as "Immortal."
Please fill in your e-mail so we can share with you our top stories!