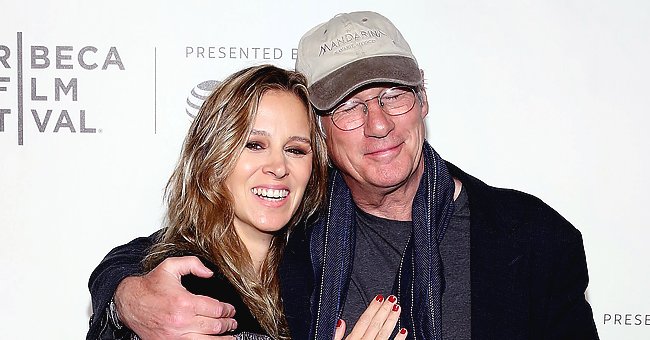 Getty Images
Richard Gere's Three Wives — Meet Cindy Crawford, Carey Lowell and Alejandra Silva

Richard Gere is certainly a charmer. Throughout his life, he's been married three times to three gorgeous women. Let's meet all of them.
Richard Gere's roles in the many films he's done over the years are reflective of his real-life ability to attract beautiful women. The "Pretty Woman" actor has dated the likes of Dianna Ross and Padma Lakshmi.
He's also been married three times and is currently still wed to Spanish publicist Alejandra. Before that, Gere was married to actress Carey Lowell after being with model Cindy Crawford.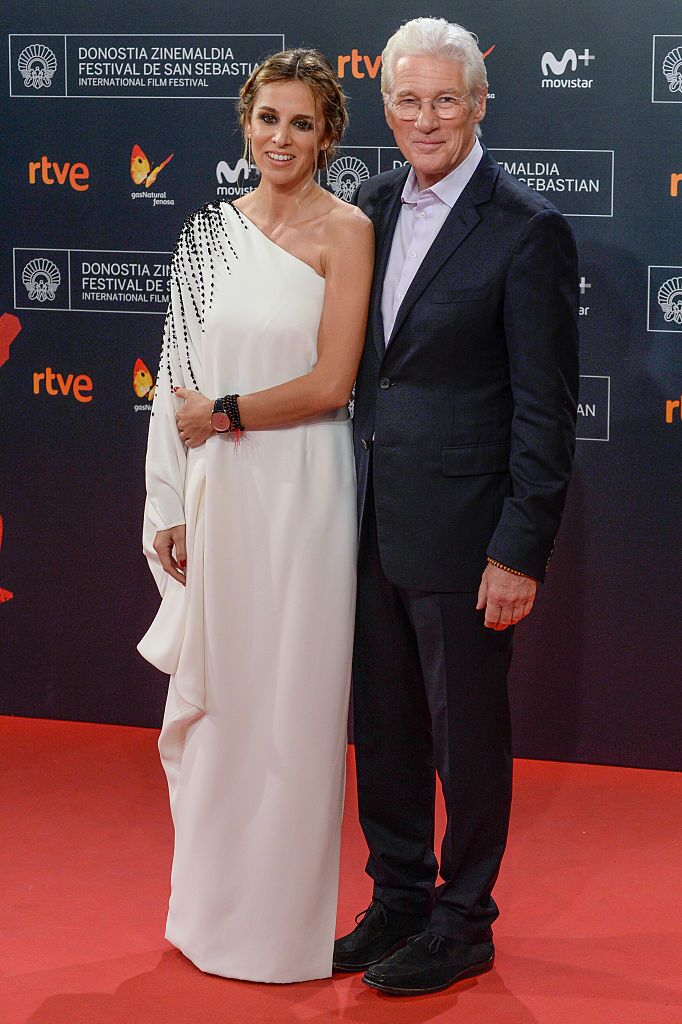 Alejandra Silva and Richard Gere attend the red carpet of the closing gala of 64th San Sebastian Film Festival at Kursaal on September 24, 2016 | Photo: Getty Images
CINDY CRAWFORD, 1991 TO 1995
Cindy Crawford was only 26 years old when she wed her ex Richard Gere in 1991. The two remained together until 1995, during which time they had no children.
Crawford, 50, later reflected on the relationship. "I was young. I didn't think I was young, though, but I was young," she said in 2016. The model also talked about overcompensating in order to be supportive of Gere.
These days, Crawford says she and Gere are practically strangers now. Another one of their problems is that they were never friends, an issue that doesn't apply to hew current husband, Rande Gerbe.
The couple shares two children: Presley Walker, 20 and Kaia Jordan, 18. The Illinois-born model and actress quit modeling full-time in 2000 but still graces fashion magazines with her beauty now and then.
CAREY LOWELL, 2002 TO 2017
Gere stayed wifeless for a while before tying the knot with actress Carey Lowell in 2002. The pair would have one son, Homer Gere. After just over a decade, they announced plans to divorce in 2013.
The two had a messy court battle for Gere's multiple-million fortune that lasted four long years. The terms of the divorce settlement remain confidential due to New York State law.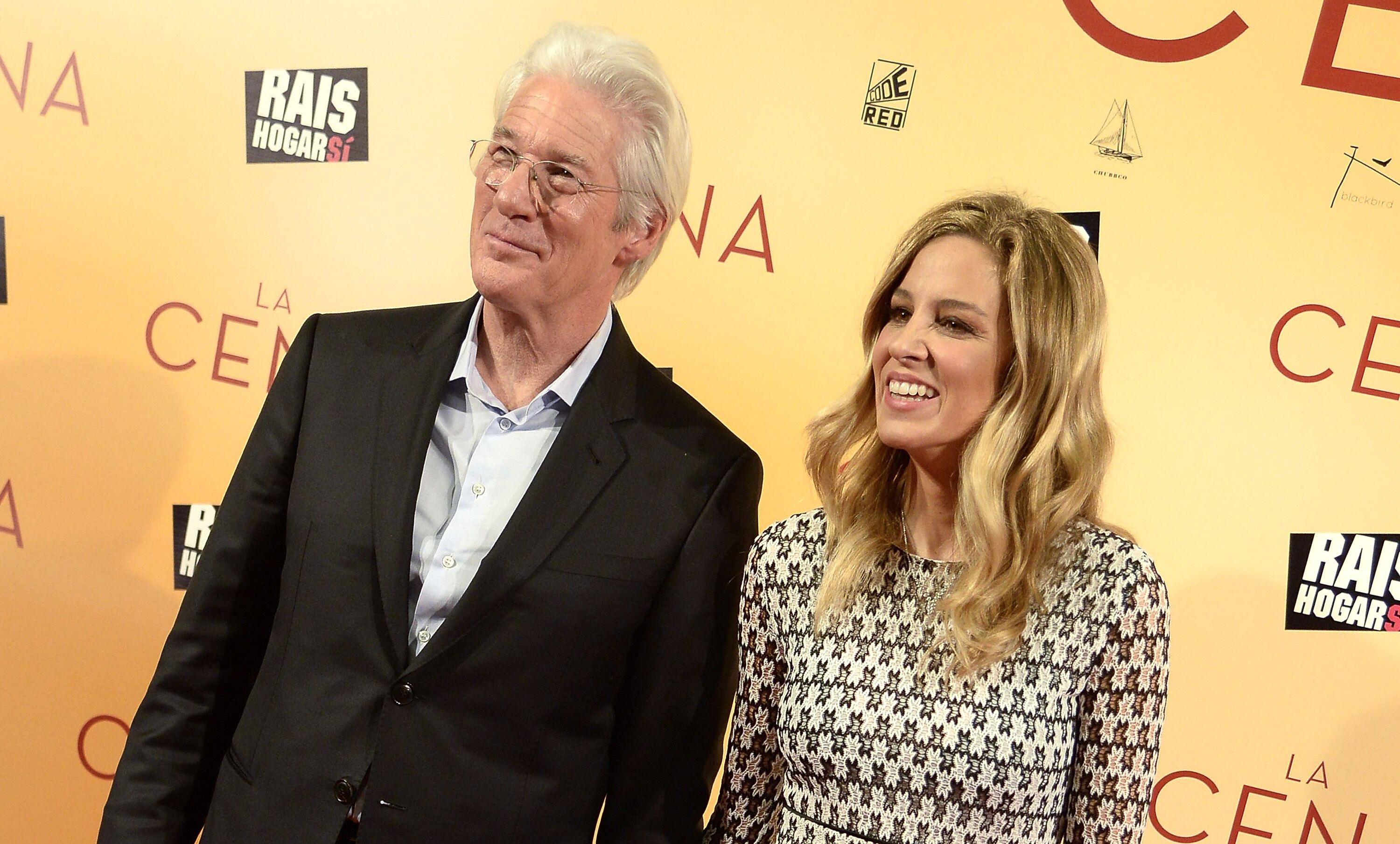 Richard Gere and Alejandra Silva attend the 'La Cena' (The Dinner) premiere at the Capitol cinema on December 11, 2017 | Photo: Getty Images
Page Six alleged that the pair ended up splitting in part because of Lowell's preference for partying while Gere, a devoted Buddhist, is more in favor of some meditation.
The "Law & Order" actress was the one who filed for divorce. She was married twice before Gere to John Stember from 1984 to 1988 and Griffin Dunne from 1989 to 1995.
She and Dunne share a daughter, Hannah, 30. Lowell is the daughter of a geologist and lived in Libya as a child. In addition to acting, she's also done modeling for Ralph Lauren and Calvin Klein.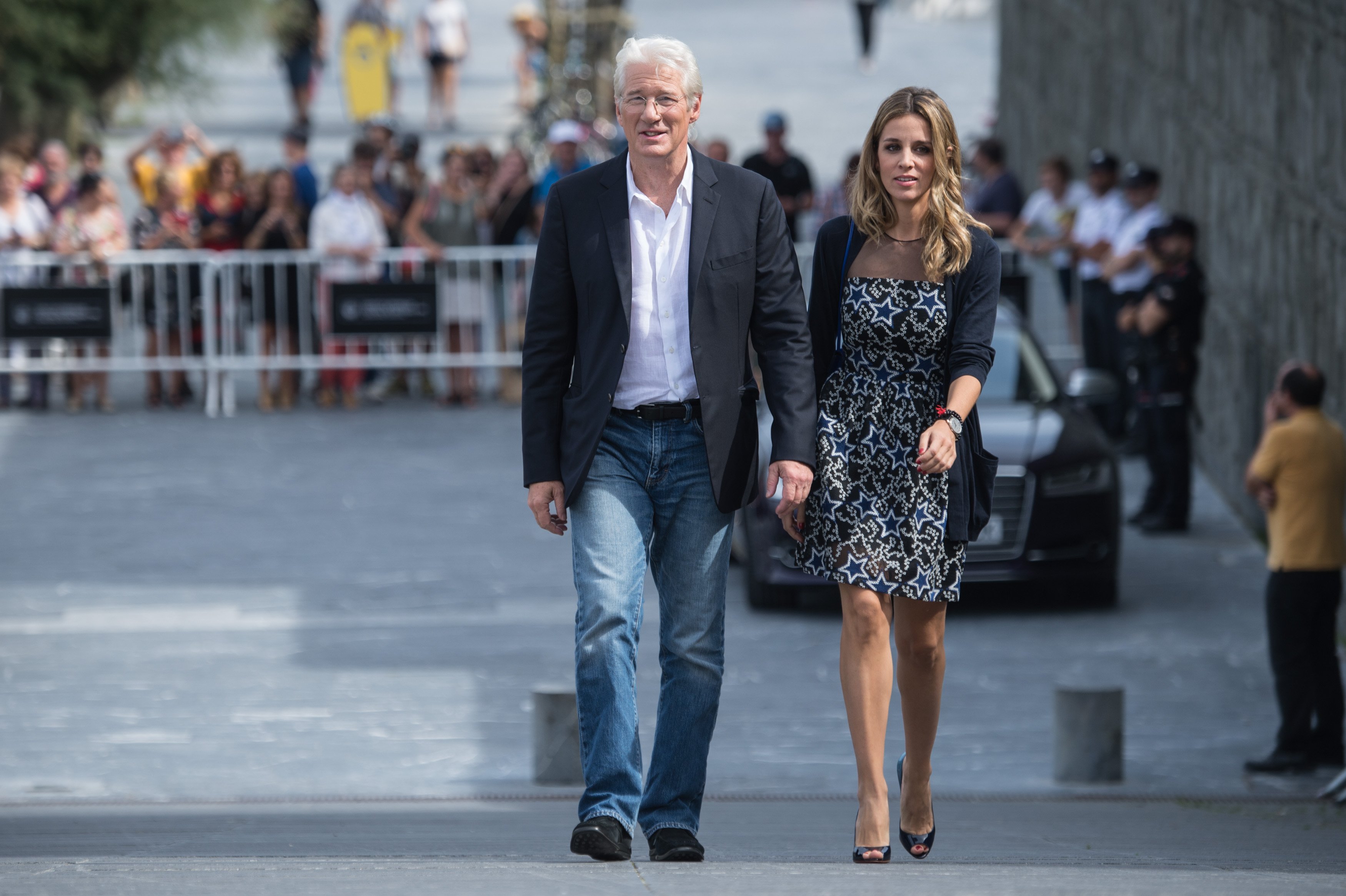 Richard Gere and Alejandra Silva attend 'Time Out Of Mind' photocall during 64th San sebastian Film Festival on September 24, 2016 in San Sebastian, Spain | Photo: Getty Images
ALEJANDRA SILVA, 2018 TO CURRENT
As he got older, Gere seemed to become even more of a romantic, especially when he met his future wife, Alejandra Silva. In 2014, Silva revealed that Gere sent her flowers until she agreed to date him.
Silva was eventually fell so head over heels in love with Gere that she converted to Buddhism, something for which she is thankful. "No doubt about it, thanks to Buddhism, my life has changed," she once stated.
Gere also has a huge impact on her life. Every morning, he asks his wife what he can do to make her happy, and not a day passed without him mentioning how much she means to him.
"He is the most humble, sensitive, affectionate, attentive, funny, generous man that I've ever met," said Silva, 37 of her 70-year-old husband. Silva was previously married to Govind Friedland from 2012 to 2015.
PROPOSAL, WEDDING, AND BABIES
Gere proposed to Silva on her birthday at the St Paul de Vence hotel in France. Sometime in 2018, they got married in a secret wedding ceremony, the location of which remains unknown.
Soon after, the two announced they were expecting. They gave birth to their first son, Alexander, in February 2019. In November 2019, reports came out that the two were expecting another baby.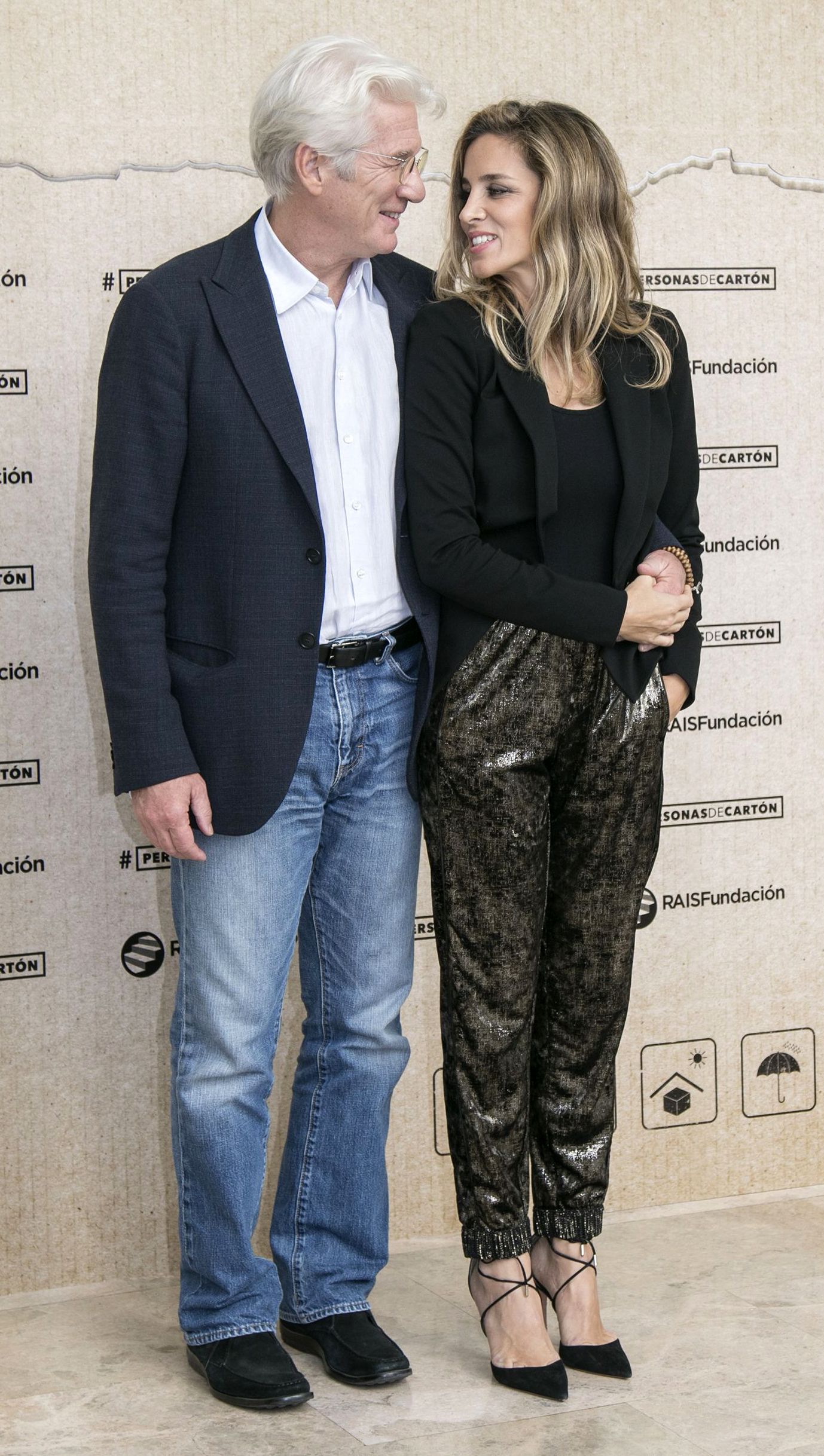 ichard Gere and his girlfriend Alejandra Silva attend a charity event of Rais Foundation and Valencia Major for homeless people on September 26, 2016 | Photo: Getty Images
This is Silva's third son, as she has a five-year-old with Friedland. Gere and Silva welcomed their baby boy in April 2020. Gere and Silva share many things in common.
The daughter of a former Vice President of Real Madrid, Silva is a strong humanitarian who meditates. Gere also revealed that she's vegetarian, cooks well, and is a great mom.
Please fill in your e-mail so we can share with you our top stories!