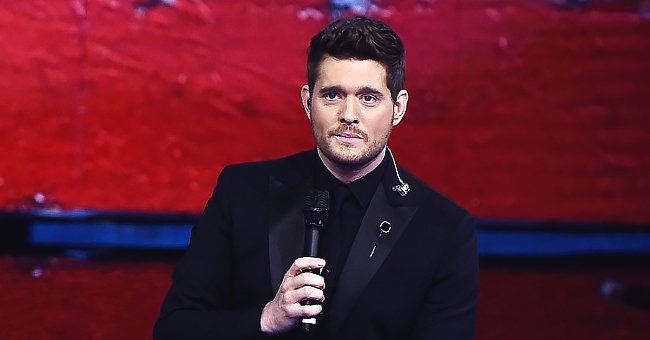 Getty Images
Michael Bublé & Luisana Lopilato's Son Noah Makes First Video Appearance since Beating Cancer

Canadian singer Michael Buble's son, Noah, joined him and his wife on an Instagram Live Video ⁠— the six-year-old's first appearance since his cancer diagnosis.
Michael Buble and his lovely wife, Luisana Lopilato, recently held an Instagram Live Video session with their fans, on Friday, and served them a great surprise with the appearance of their son, Noah.
The 6-year-old quickly became the center of attraction in the video session, with that appearance being his first since he successfully won his battle with liver cancer, which he got diagnosed with, in 2016.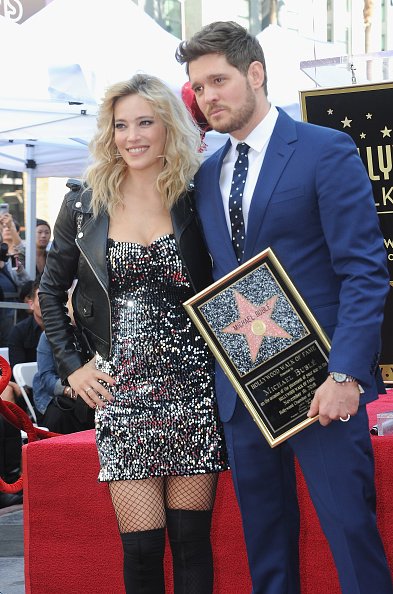 Luisana Lopilato and Michael Bublé at the Star Ceremony On The Hollywood Walk Of Fame, on November 16, 2018. | Photo: Getty Images
Before being joined by their adorable son, the couple was discussing their experiences while being in quarantine amid the COVID-19 pandemic, and how the days have passed by.
Lopilato joked that she didn't know what day of quarantine they were in, before her husband jumped in, guessing the day was a Friday. The singer then said:
"The only difference for us... is that on Friday night, Saturday and Sunday, the kids get to sleep on our bed."
At that moment, Buble and Lopilato caught sight of their son and beckoned on him to come and say hi to the viewers from all over the world.
An excited Noah hopped on his mom's lap as he asked his dad to sing a song, using his toy guitar. Buble agreed to his son's request and began to sing the song, "Senorita," by Shawn Mendes and Camila Cabello.
Buble said that hell seemed like a nice place for a vacation.
The father of three also had some help from his wife, who joined in the singing. There was more to come from father and son, with Buble asking his son why Friday was his favorite weekday.
The 6-year-old replied by saying that it was so because he got candy, which his father said wasn't the right answer. Buble prompted his son for the correct answer to the question, and Noah finally said:
"Because I get to sleep in your bed."
In conclusion to his video, the singer and actor had some parting words for his fans, asking about their wellbeing, before saying that his family had good days and bad days.
He also said that they have been through a lot and still go through a lot. Apart from Noah, Buble and Lopilato also share a 4-year-old son, Elias, and a daughter, Vida Amber Betty, 1.
The singer shared some of his experiences while his son was battling cancer, in an interview. Buble said that hell seemed like a nice place for a vacation compared to what he and Lopilato had passed through.
The couple had to put their careers on hold to look after their sick son adequately. All is well now, with Noah back to full health, while the couple also welcomed a new child ⁠— Vida Amber.
Please fill in your e-mail so we can share with you our top stories!