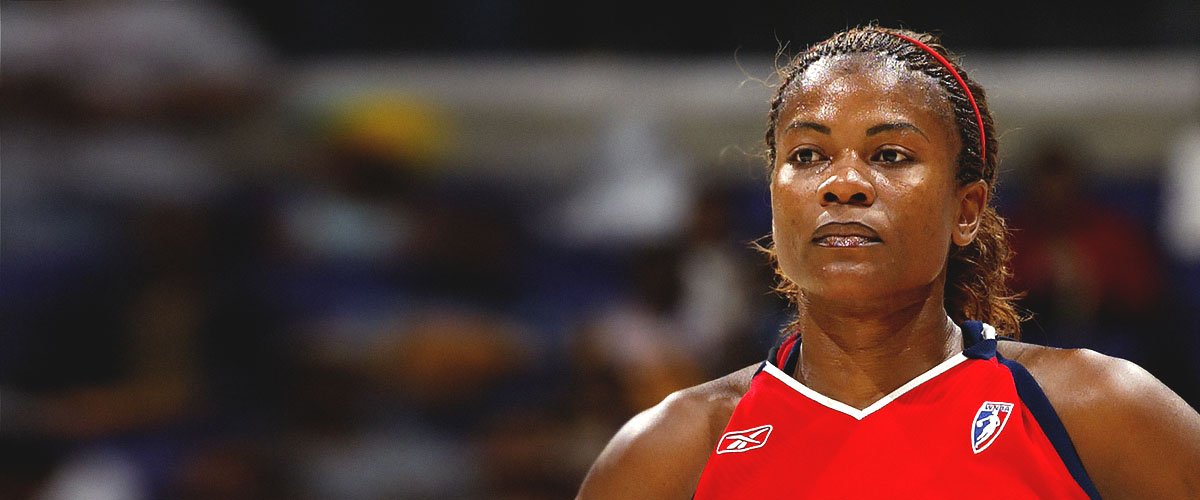 Getty images
Sheryl Swoopes' Career & Family — Get to Know the Legendary WNBA Player
Former professional Basketball player Sheryl Swoopes became the first woman to sign a professional contract when Houston Comets recruited her during the 1997 inaugural season. She went on to have a successful career in the WNBA. Here is more about her life and career.
Sheryl Swoopes is unarguably one of the most decorated female basketball players of her generation. The 6 ft 0 and talented shooting guard enjoyed an illustrious career spanning more than a decade in which she played for several WNBA teams, including Houston Comets (1997 to 2007), Seattle Storm (2008), and Tulsa Shock (2011).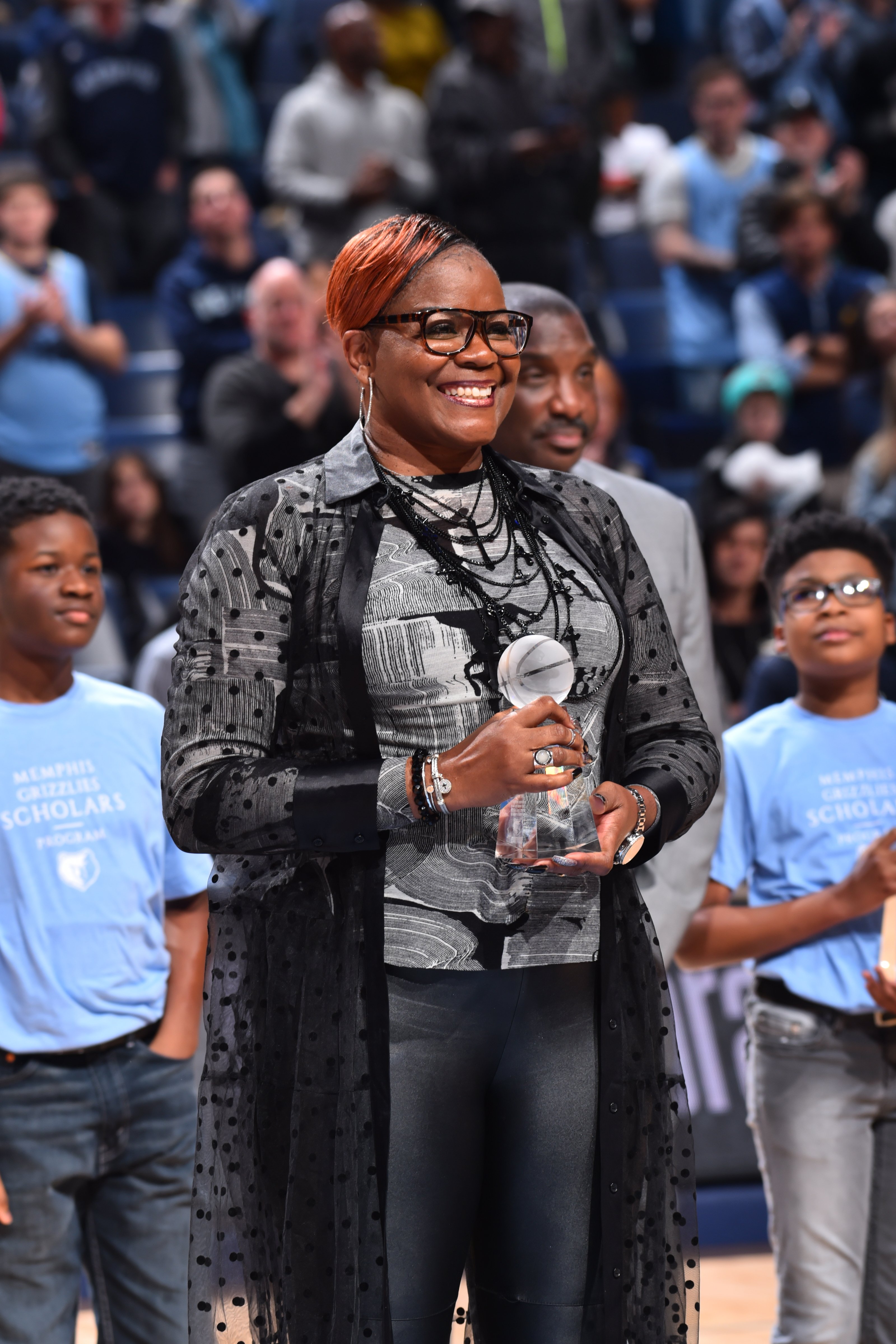 Sheryl Swoopes, receiving the 15th Annual National Civil Rights Museum Sports Legacy Award on January 20, 2020 | Photo: Getty Images
When Swoopes wasn't breaking records on the court, she was making a considerable impact in society through different initiatives that championed the course of women, especially her colleagues in the WNBA.
Swoopes, who grew up in Brownfield, Texas, and was raised by a strict mom revealed during a 2005 interview with LZ Granderson that her mum laid down the rules pretty early and so she knew what she could do and could not do.
She also revealed that being the only girl amidst three brothers influenced her interest in Basketball and other physical activities.
Swoopes explained that her mom was apprehensive about her playing with the boys, and would urge her to play with her dolls instead. But the Hall of Famer's interest lay elsewhere. In her words:
"But that wasn't what I was interested in. It wasn't me."
SHERYL SWOOPES' CAREER
Sheryl Denise Swoopes is an American former professional basketball player who was born on March 25, 1971. Her mother, Louise Swoopes, raised Swoopes, and her love for the game began quite early at the age of 7 when she regularly played Basketball with her three brothers.
At the same age, she began to compete in a local children's league called Little Dribblers, and later she played at Brownfield High School.
Swoopes' profile quickly grew while playing at Brownfield, and she eventually enrolled at South Plains Community College, where she enjoyed two full seasons and was named the 1991 national Junior College Player of the Year.
Swoopes then transferred to Texas Tech University, where she was named the National Player of the Year in her senior season as she led the Lady Raiders to the 1993 National Collegiate Athletic Association national championship, scoring a record 47 points, during the title game.
In 1997, she signed for the Houston Comets ahead of the WNBA's inaugural campaign, and with some outstanding performances, she helped the team win that season's WNBA title. With the help of their mercurial player, the Comets won three consecutive championship titles between 1998 to 2000.
While playing for the Comets, Swoopes broke several records and awards, including the league's MVP and Defensive Player of the Year awards in the 2000 season.
She also was named both the MVP and Defensive Player of the Year in 2002. In 2003, after dominating the league in steals per game, she was again awarded the Defensive Player of the Year. The iconic basketball player became the league's first three-time MVP in 2005.
After a terrible back injury in 2007, she featured for the Comets in just three games and eventually joined Seattle Storm in 2008 for only one season. She later joined WNBA outfit Tulsa Shock in 2011 but failed to return to professional Basketball in 2012.
In 2017 Swoopes was appointed as director of player development for the women's basketball team at Texas Tech University before being named as an assistant coach.
Swoopes won three Olympic gold medals with the U.S. women's basketball team in 1996, 2000, and 2004.
In 2016, Swoopes' massive contribution and impact on the women's game got recognized when she got inducted into the Naismith Memorial Basketball Hall of Fame. Later, in 2017, she was inducted into the Women's Basketball Hall of Fame.
SHERYL SWOOPES PERSONAL LIFE
Swoopes married her high school sweetheart Eric Jackson in June 1995. The pair welcomed their son, Jordan Eric Jackson in 1997.
Jackson and Swoopes grew up together in Brownfield, Texas, where they attended the same church, with the pair finally becoming close friends at Brownfield High. Swoopes was a senior, while Eric was a freshman.
The pair got married in their early 20s, Swoopes, 24, while Eric was 21. And when asked why they decided to get married so early, Eric responded:
"...Sheryl and I had a tremendous time traveling and seeing the world. It's just that we wanted something to share with each other, other than sports."
Though the couple was only married for four years, Eric was incredibly supportive of Swoopes' career, even putting aside his ambition to take care of their son. After their divorce in 1999, the two agreed to the joint custody of their only child, Jordan.
Swoopes shares a close bond with her son Jordan Eric Jackson, 22, who she describes as the love of her life. Jordan has followed in his famous mother's footsteps and is steadily making a name for himself on the basketball court with his undeniable talent.
Swoopes made the headlines back in October 2005, while under the rooster of Houston Comets, when she came out as gay, becoming one of the highest-profile athletes to take such action publicly. Swoopes explained:
"Discovering I'm gay just sort of happened much later in life. My partner, Alisa Scott, was probably the best friend I had when I was going through the tough times in my marriage."
She and her partner, Alisa Scott, raised Swoopes' son together. In 2011, the couple put an end to their romance, and later that year, Swoopes got engaged to a longtime male friend Chris Unclesho, in a move that generated a lot of controversy and fan backlash for the basketball star.
After a long engagement that lasted nearly six years, the couple finally tied the knot on July 21, 2017.
Please fill in your e-mail so we can share with you our top stories!