Jennifer Lopez's Fiancé Expresses Gratitude for Additional Family Time Amid COVID-19 Crisis
Alex Rodriguez is looking on the bright side of the coronavirus pandemic. He knows that more family time is always a good thing in his world. 
On Monday, Alex Rodriguez, 44, shared a message of positivity as he took to Instagram to post a sweet family photo. The former professional baseball player is self-quarantining with all his favorite people. 
That includes fiancée Jennifer Lopez, 50, as well as his two daughters Natasha, 15, and Ella, 12, from a previous relationship. Lopez's twins Emma and Max are also 12. The post is found below.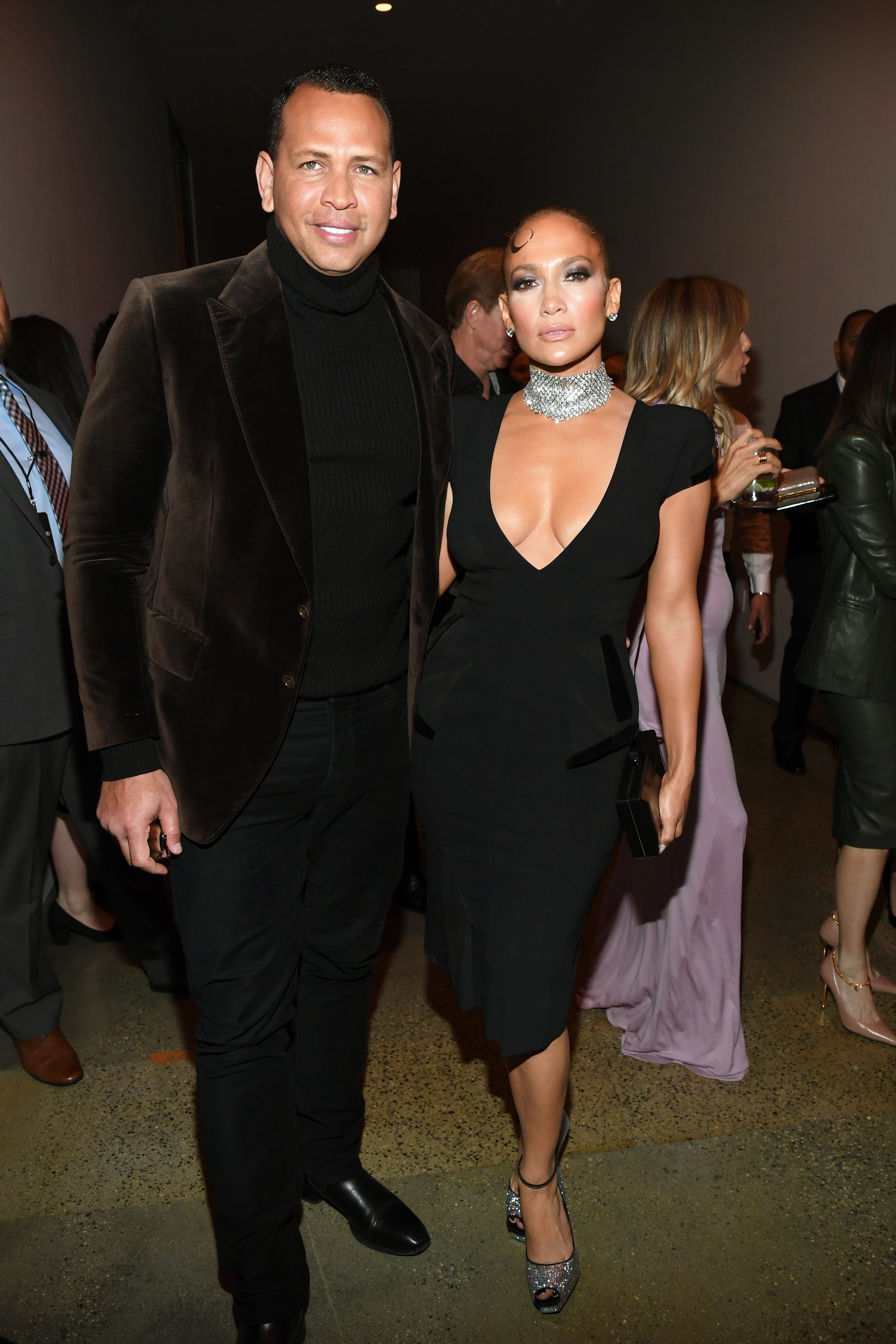 ALEX SHOWS APPRECIATION FOR FAMILY
"One thing I'm incredibly grateful for right now is getting to spend additional time with my family," wrote Rodriguez in the photo featuring him, Lopez, and Natasha. 
The 44-year-old and his blended family are currently in Miami during the lockdown. He explained that every day, he tries to think up something new to do to help someone else. In so doing, he helps themself. 
HE ENCOURAGES OTHERS TO HELP OUT
He encouraged his 3.7 million followers: "Let's make the most of this time and stay together as a community, even while we are apart with our families."
Rodriguez ended by suggesting that his fans do something positive, like texting someone they haven't talked to for a while. "We will come out of this, so let's do our best to take care of each other," he ended.
ALEX AND J-LO EXERCISE TOGETHER
Rodriguez and Lopez are not just spending time together. They're also keeping fit while being stuck in their house. Last week, Rodriguez shared a cute clip of the pair working out together.
The "Get Right" singer was lifting some weights while her fiancé recorded. Later, the pair exchanged positions, and Lopez was seen behind the camera. "Getting it in!! Rodriguez captioned the second clip. 
TRYING TO SORT OUT THEIR WEDDING
Unfortunately, Lopez and Rodriguez were forced to cancel their wedding due to the COVID-19 outbreak. Speaking to ET recently, Rodriguez explained that they held a Zoom call with family to try and sort things out.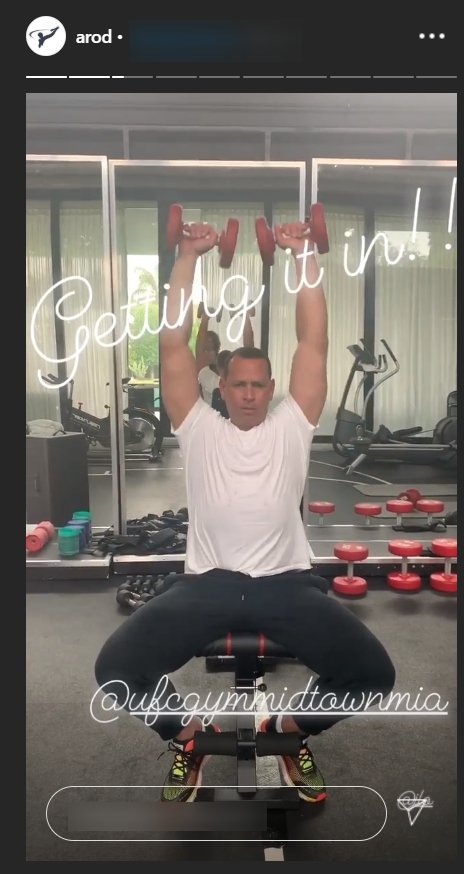 "So we're having to be very fluid, think on our feet, and just think very proactively," Rodriguez noted. The group has three or four "variations" of what might happen, said the former athlete. 
J-LO CELEBRATES HER DAUGHTER
In the meantime, they're making the most of their time together. Recently, Ella celebrated her 12th birthday, and future stepmom Lopez shared the sweetest tribute to the young girl. 
The singer and actress recalled her first meeting with Ella and how she'd asked for a Grammy dress. That's when Ella won over Lopez's heart. Since then, the pair have kept up a beautiful relationship. 
The entire family seems to get along for the most part. Lopez and Rodriguez are indeed lucky to have their kids with them during such a time, and we wish them the best amid the pandemic.