Steve Harvey's 38-Year-Old Twin Daughters Karli & Brandi Stun in Bohemian Dresses in a Photo
Karli and Brandi Harvey caught fans' attention on social media as they looked stunning in flower dresses while sharing a burst of hearty laughter.
Acclaimed TV host, Steve Harvey's twin daughters, Karli and Brandi, rocked enchanting looks in a new photo shared on Brandi's Instagram page.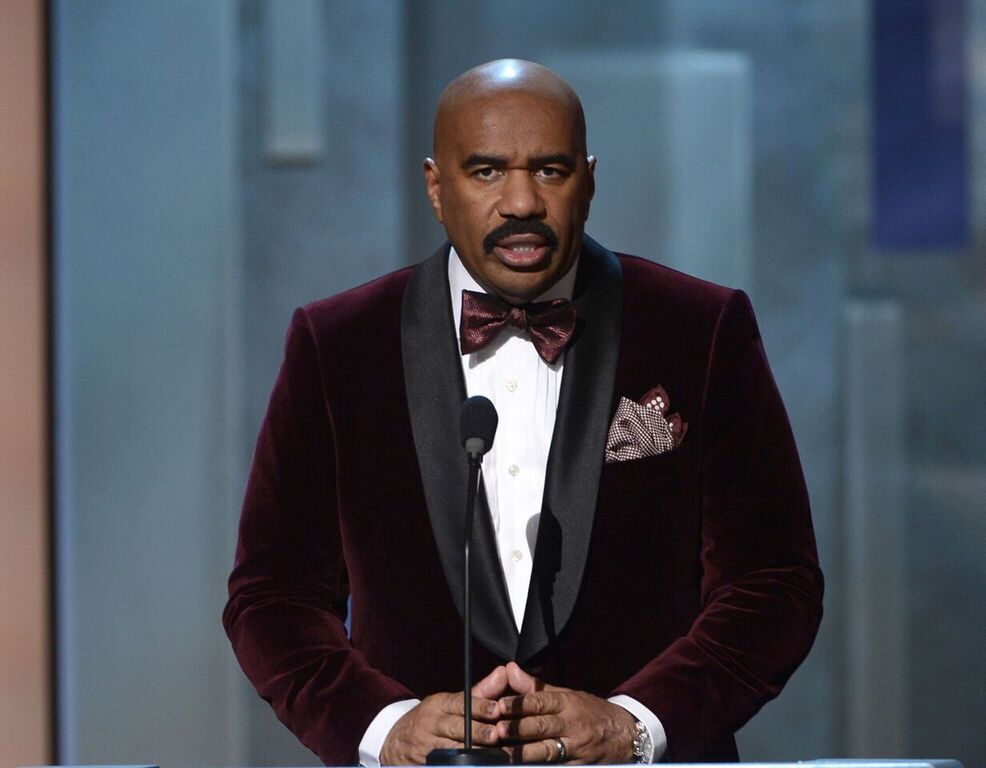 In the heart-warming photo, Brandi rocked shoulder-length braids and a colorful kaftan with some jewelry for effect. Her identical twin sister was a bit showy in a knee-length flowery dress while her hair was styled in short curls.
Brandi launched her brand, "Beyond Her," a wellness initiative created to help women of color live better lives.
Harvey's caption had her informing fans of "Twin Talk," which she and her sister co-host on Instagram live.
Fans were all about the 38-year-old twins in the comment session. With sweet words and heart emojis, the ladies snagged the approval of Instagrammers.
It seems like while the lockdown continues, the Harvey twins are bonding better and doing more stuff together. Just last week on Instagram, Brandi shared a notification post while telling her fans about an "Author Talk" session with Karli.
The socialite informed fans about finding breakthroughs and engaging her sister in a heart-to-heart talk on Zoom.
According to Nick Swift, Karli and Brandi are "Facebook Watch" star's first kids. The girls were born in 1982 during Steve's marriage to his first wife, Marcia Harvey. The Harvey twins have a younger brother, Broderick Harvey, who was born in 1991. 
In 2015, Karli walked down the aisle with her dad, gracefully accompanying her. According to Essence, the Harvey patriarch joined in the celebrations when Karli and her hubby, Benjamin Raymond, celebrated their first anniversary.
At the time, Steve had shared a photo of him and Karli, who looked beautiful in her white dress while his wife, Marjorie also featured.
Madame Noire shares that Brandi chose a career path that saw her moving from bodybuilding to becoming a wellness coach. Through her dad's TV platforms, Brandi was able to show her resourcefulness as well as being an author.
Brandi launched her brand, "Beyond Her," a wellness initiative created to help women of color live better lives.
According to Harvey's Hundreds, Brandi once applied for the National Physique Committee competition, where she came second place.
Also, the socialite has shown her entrepreneurial abilities by being the executive director of the Steve and Marjorie Foundation. Brandi caps it all with her exceptional motivational speeches.