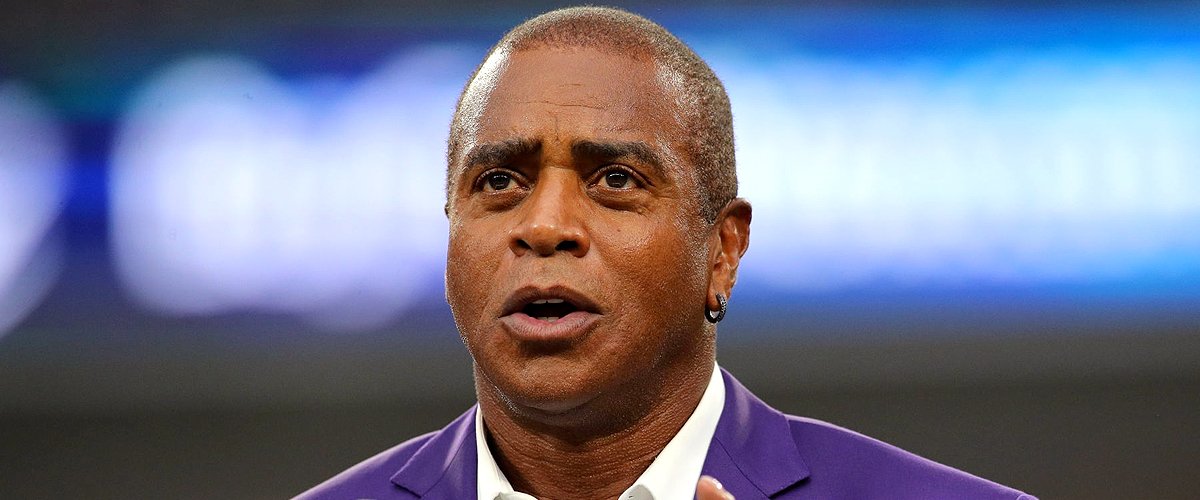 Getty Images
Phylicia Rashad's Ex-husband Ahmad Rashad — What We Know about Him

Former NFL player Ahmad Rashad, also known as Phylicia Rashad's ex-husband, is a very experienced person regarding marriages as he has had five wives.
Born in November 1949, Ahmad was drafted in 1972 by the St. Louis Cardinals. The running back and wide receiver played for the Cardinals for two seasons before being transferred to the Buffalo Bills.
Ahmad's proposal to Phylicia was unique.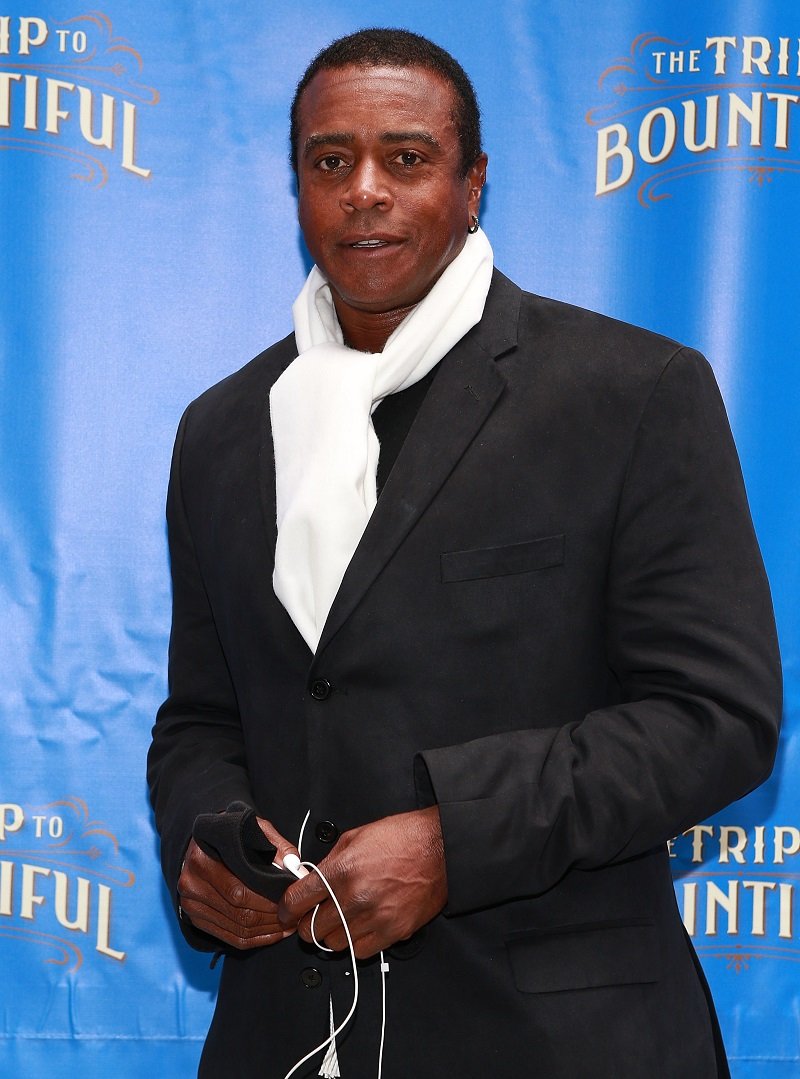 Ahmad Rashad on April 23, 2013 in New York City | Photo: Getty Images
AHMAD RASHAD'S CAREER
However, his career skyrocketed in 1976, when he began playing for the Minnesota Vikings, where he was considered nothing short of a legend.
Even though Ahmad never won a Super Bowl, he played four Pro Bowls and was inducted into the Oregon Sports Hall of Fame. He is also among the 50 Greatest Vikings.
Following his 1982 retirement, he started covering games of the NFL, NBA, and MLB as a studio anchor and game reporter for NBC and ABC. Most notably, he was one of the hosts of "NBA Inside Stuff" for 16 years.
Apart from that, Ahmad has appeared in a few films and TV shows, including "Space Jam," "Like Mike," and "The 5th Quarter."
AHMAD'S FIVE MARRIAGES
As per his love life, he has been married five times. Ahmad Rashad's first wife was Deidre Waters.
The former couple tied the knot in 1969 and parted ways less than a decade later. Together, they have two children: daughter Keva and son Sean, both born in 1970.
Ahmad married Matilda Johnson in 1976. They share two children, daughter Maiyisha and son Ahmad Jr, born in 1976 and 1978, respectively. Sadly for the pair, they got divorced in 1979.
The former athlete and actress Phylicia Rashad, known for "The Cosby Show," walked down the aisle in 1985.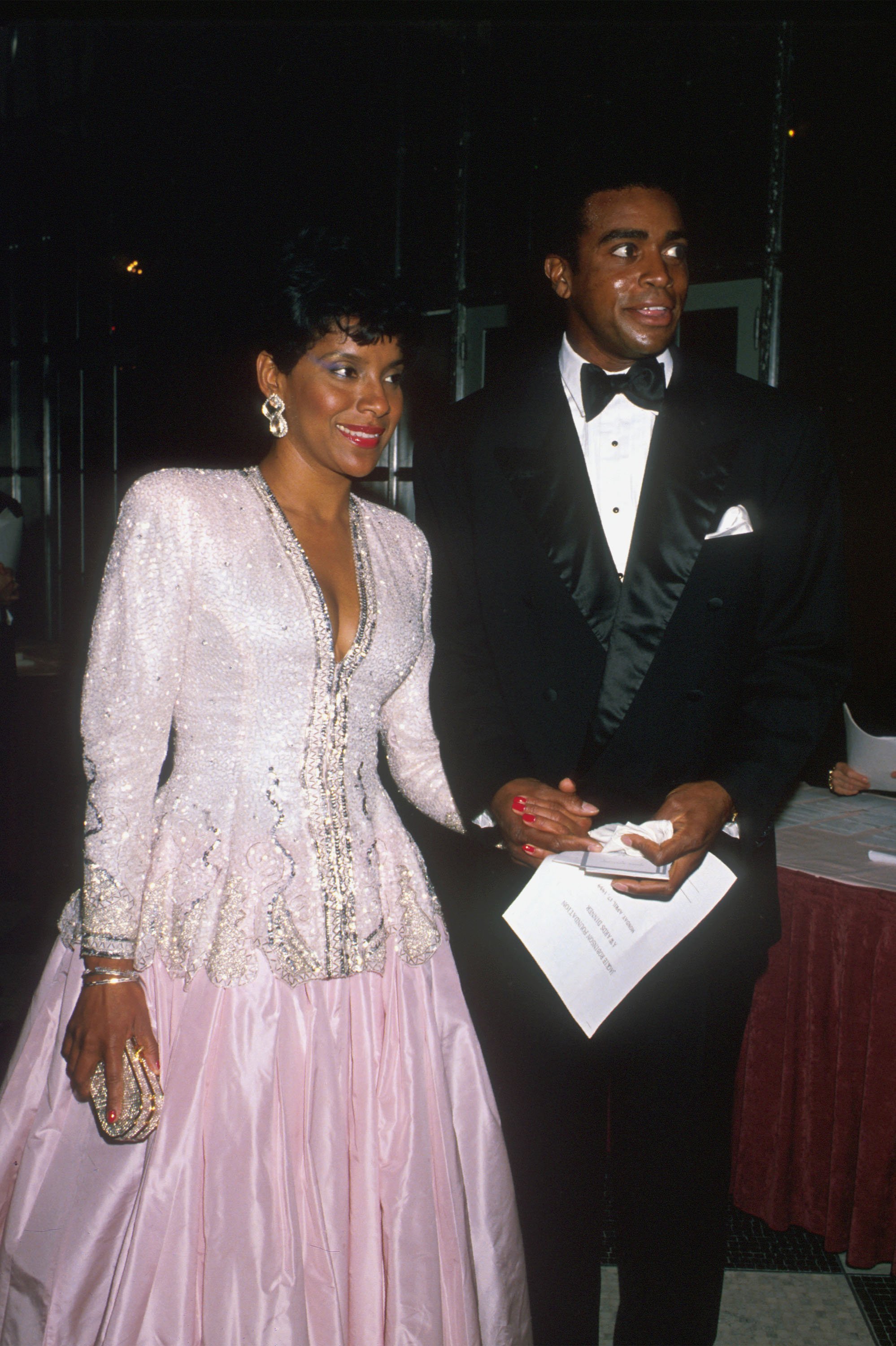 Phylicia Rashad and Ahmad Rashad in New York City, on April 15, 1989 | Photo: Getty Images
BROADCAST PROPOSAL
The unique aspect of their marriage was Ahmad's proposal. It happened while he was covering the pregame between the Detroit Lions and the New York Jets for NBC on Thanksgiving Day 1985.
Phylicia's son from a previous relationship, Billy Bowles, became Ahmad's stepson after the former couple exchanged marital vows.
Apart from that, they share a daughter, actress Condola Rashad, born in 1986. Unfortunately, after 16 years together, Ahmad and Phylicia got divorced.
For most people, three marriages might seem like a lot. The former Minnesota Vikings' star is different, though, as he went on to marry Sale Johnson, the ex-wife of businessman Woody Johnson from Johnson & Johnson, in 2007.
AHMAD RASHAD'S CURRENT WIFE
The marital bliss came to an end in 2013. During their time together, though, they adopted one of Sale's granddaughters, Ava, as their daughter. Ava's mom was Sale's daughter, Casey, who unfortunately passed away in 2010.
After the former couple got divorced, they made the necessary arrangements so that they could have joint custody of the child.
In 2016, Ahmad Rashad made headlines once again after it was announced that he married Ana Luz Rodriguez-Paz, a psychologist in South Florida.
By far, the thing that shocked people the most was their huge age gap. At the time of their marriage, he was 66 years old, and she was 34. Nowadays, the couple is still together and, judging by their social media posts, they are as happy as can be.
AHMAD'S OPINION ON WHO IS THE NBA GOAT
Since Ahmad has been involved in the world of sports for most of his life, he has some very famous friends. NBA great Michael Jordan is one of them.
During an interview with the Economic Times back in 2019, the former NFL player confessed that he and Michael usually play golf together and that he is as competitive as ever.
Apart from that, he shared his opinion on who is the greatest NBA player of all-time -- Michael Jordan or LeBron James. After claiming that even Michael considered that comparing eras was "unfair," he said:
"LeBron may be the best of his era. I don't think he's the best of all time. Michael was absolutely the best of his era. I think he was the best of all time."
Ahmad Rashad has seen basketball for half a century, so, if there is someone informed enough to talk about this seemingly never-ending debate, it's him.
Please fill in your e-mail so we can share with you our top stories!