Aaron Judge's Parents Adopted Yankees Star on the Second Day of His Life — Meet Them
Aaron Judge became a Yankees Star at a young age and had supportive parents along the way, who adopted and treated him like their own.
The year 2016 marked a significant turn in Aaron Judge's life as he debuted in the big league and appeared in 27 games. The following year, he won the 2017 Home Run Derby in Miami.
The New York Yankees star made an impressive impression in his rookie year, where he made a record-breaking 52 home runs.
"He's got a power like [Willie] Stargell. He's got outstanding plate discipline. It's nice to see him at home plate with a 3-1 count," said Hall of Famer Reggie Jackson.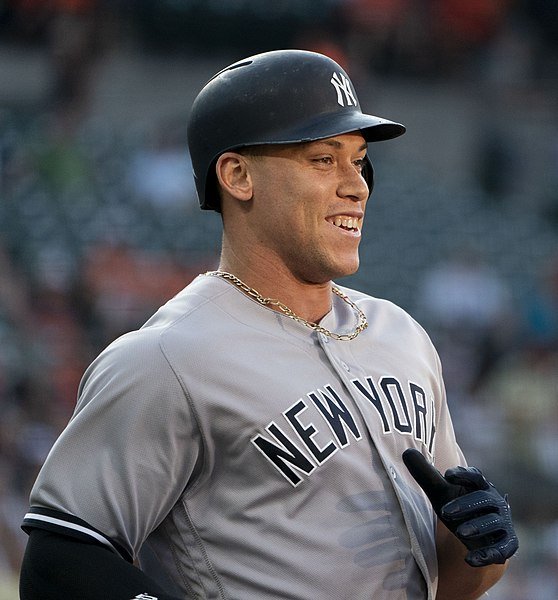 Judge's strength and discipline draw from his supportive parents, who have motivated him throughout his career.
ADOPTED AND LOVED
The athlete's parents, Wayne and Patty, adopted him the day after he was born in 1992. He joined the Judge family, who at that time already had another adopted son, John.
Judge has since maintained a close relationship with his parents, who have showered him with unconditional love and support all his life.
He was around ten years old when questions about being adopted lingered in Judge's mind, rooting from the fact that he didn't look like John.
Wayne and Patty didn't conceal the truth and answered all the questions thrown at them. "I was fine with it," Judge recalled. "It didn't really bother me because that's the only parents I've known."
Both of Judge's parents were school teachers, which is why they always emphasized the importance of education and prioritizing studies.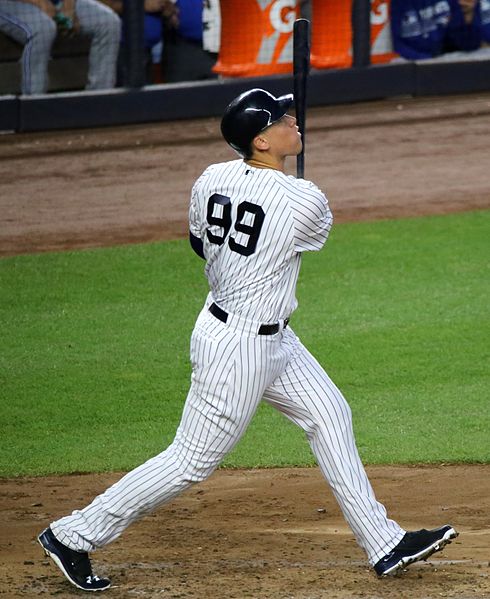 Wayne would often take his son to games and practices, where he would also stay to watch and find points of improvement.
They always made sure that their son's plans were aligned with his his school schedule and that he never missed out on academic requirements.
At times, the couple was tough on Judge and wouldn't allow him to play with his friends if he hadn't done his homework first.
CREDITING HIS PARENTS
On several occasions, the baseball superstar credited his parents for raising him well with a respectful demeanor.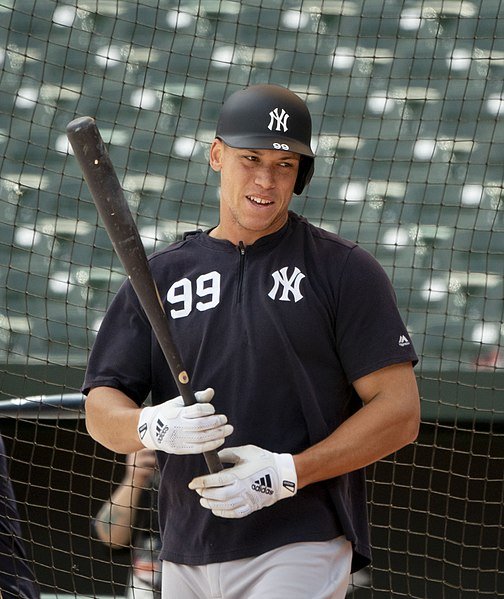 At a young age, both Wayne and Patty instilled the concept of right and wrong in their child and highlighted the importance of treating others with respect.
Other people who have worked with the athlete also noticed his excellent character, including Mike Batesole, coach of Fresno State. He referred to Judge as a "special, special kid," and added:
"That can only come from Mom and Dad. When it's that deep and that real, that means he was raised right."
Judge once said that he "wouldn't be a New York Yankee if it wasn't for my mom." He went on to talk about how he was guided and told to put effort into everything to achieve great things.
The athlete especially credits his mom for molding him into the person he is and influencing his every decision growing up.
On the other hand, Judge thanks his father for teaching him teamwork and sacrifice, which now is crucial to the game he plays.
Wayne would often take his son to games and practices, where he would also stay to watch and find points of improvement.
Several individuals have made it big in their career, with the love and support of their adoptive parents, including Jamie Foxx, Nicole Richie, and Marilyn Monroe.
JUDGE'S LOVE LIFE
A few months ago, Judge sparked a romance speculations with Samantha Bracksieck, who is now the baseball player's girlfriend.
The two are sometimes caught out in public, including their appearance at the Super Bowl 2020 Fanatics Party.
The couple also reportedly attended Sports Illustrated's The Party, following the Super Bowl Event, where they stayed until 3 a.m.
Judge and Bracksieck were also spotted attending a football game at the athlete's alma mater, Fresno State, last November.