Yankees' Former Player Derek Jeter's Wife Hannah Is a Sports Illustrated Model — Meet Her
Derek Jeter is a former New York Yankees player who is married to Hannah Davis. The former athlete's wife is a "Sports Illustrated" model and the pair have been together for a while.
In August 2012, Jeter was spotted with Davis (now Jeter) who is a supermodel. The pair were seen at Meatpacking hotspot Double Seven.
They were "flirting, having a great time," and sitting close together according to a witness. Besides modeling, Davis is also a singer and songwriter.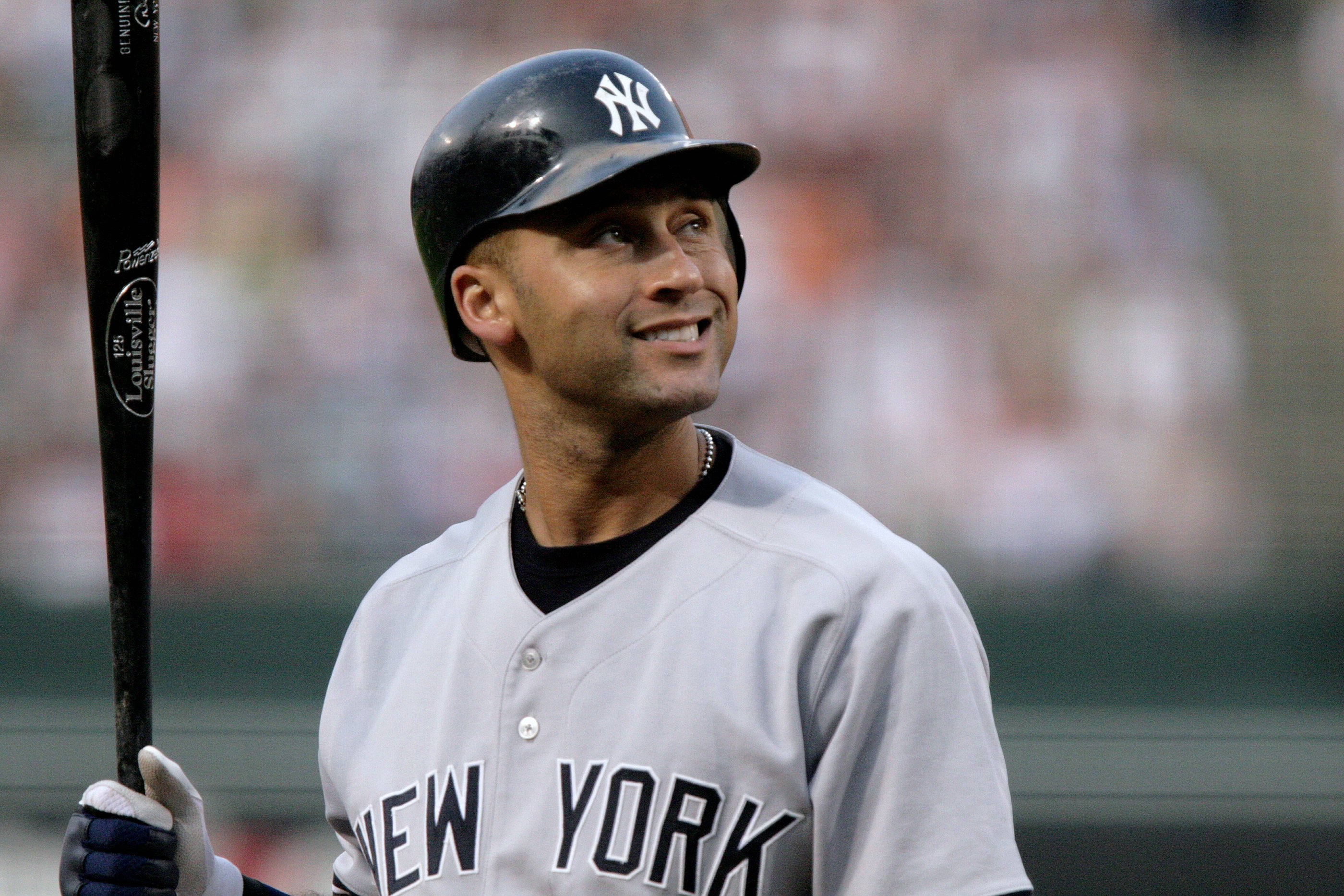 HANNAH'S MODELING CAREER
However, she is best known for being the face of the Ralph Lauren fragrance Ralph Rocks and has also modeled for Victoria's Secret, Tommy Hilfiger, and L'Wren Scott.
The pair left the venue separately but another insider claimed she met up with him later. At the time, the Virgin Islands-born model and the athlete had been seeing each other casually for several months.
THE COUPLE'S MARRIAGE
In March 2012, they were seen dining together at a Tampa restaurant. Their relationship was serious enough for the duo to tie the knot a couple of years later on July 9, 2016.
They had their wedding in Napa Valley after an 8-month-long engagement. The pair are parents to two daughters, Bella Raine and Story Grey.
HANNAH'S ACTING CREDITS
Some people might recognize Davis as an actress on "Entertainment Tonight" (1981), "Rush" (2008), and "Vacation" (2015). The supermodel has appeared many times over the years on the "Sports Illustrated Swimsuit Issue."
She's had her photos shot for the magazine from Tahiti to the Jersey Shore. The star also appeared on the cover of the 2015 issue. 
BEING DISCOVERED AT A YOUNG AGE
Davis was discovered at the age of 14 on a beach. Last year, the Jeter family gave a rare look into their private lives when they featured on the Holiday issue of "Editorialist Magazine." At the time, the star explained how they were raising their children.
HER PARENTING STYLE
She revealed how they avoided letting the children watch television. Instead, Davis preferred encouraging them to play outside in nature with animals.
WHY SHE DOESN'T POST KIDS PICS
She also confessed that she tried to give them space and a safe place to allow them to "explore and use their imagination." The model also shared that she didn't post images of her children on social media because she wanted to protect them.
JETER'S LAST SEASON IN MLB
Even when she was pregnant, the star still preferred her privacy. Her husband played his last season of Major League Baseball (MLB) in 2014.
He retired in September 2014 with the sixth-highest hit total (3,464) in major league history.