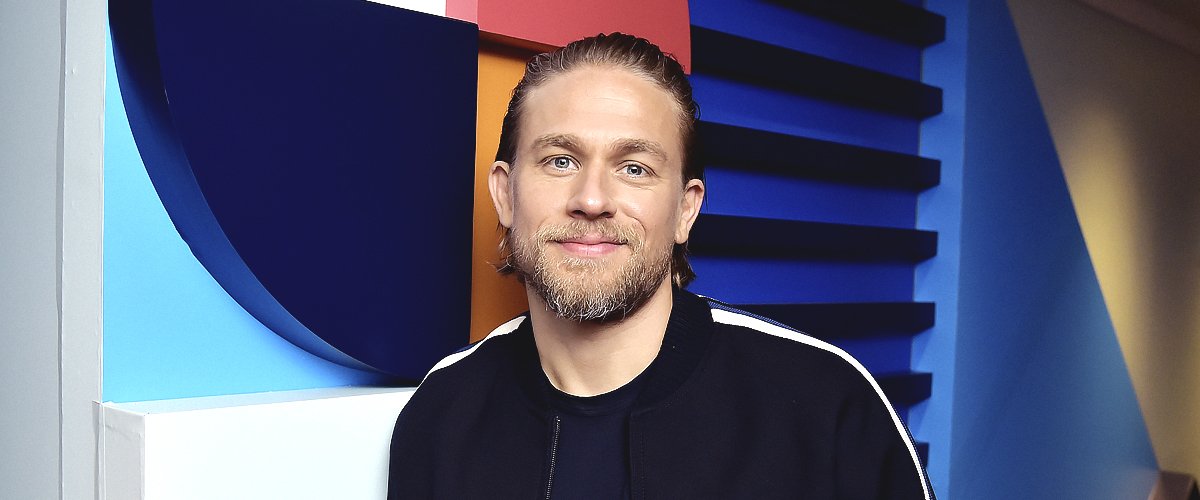 Getty images
Charlie Hunnam's Girlfriend of 13 Years Is a Jewelry Designer — Meet the 'Sons of Anarchy' Star's Longtime Love
After a failed first attempt at marriage when he was 18 to actress Katharine Towne, iconic actor Charlie Hunnam has remained unmarried despite being in a long-term relationship with his girlfriend, Morgana McNelis. Here is more about Charlie's incredible 13-year relationship with the jewelry designer.
Charlie Hunnam is a handsome English actor who is very popular with female fans. Born Charles Matthew Hunnam on April 10, 1980, the "Papillon" star is best known for his roles as Nathan Maloney in the Channel 4 drama "Queer as Folk" between 1999 to 2000 and as Lloyd Haythe in the Fox comedy series "Undeclared" from 2001 to 2002.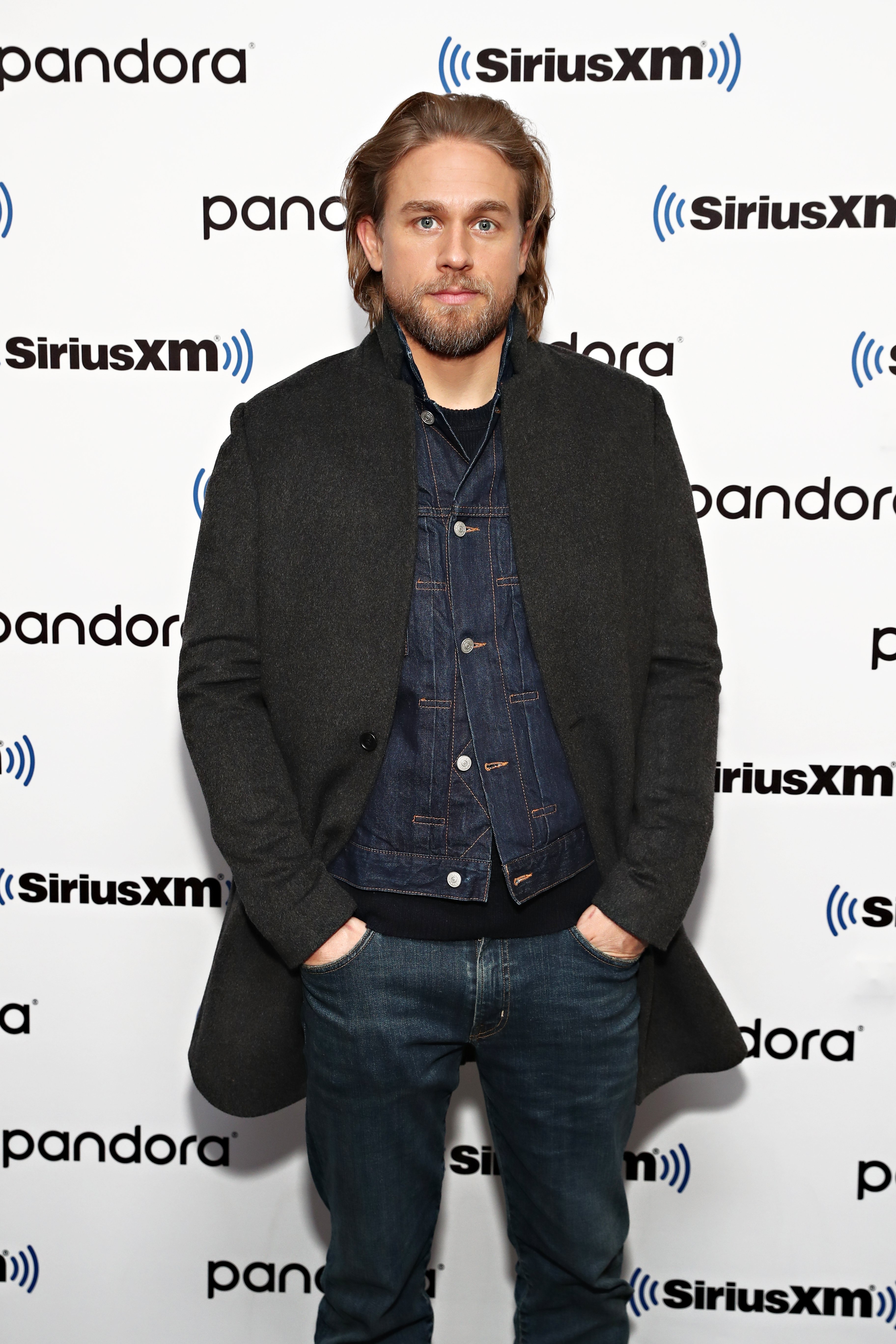 Charlie Hunnam at SiriusXM Studios on January 13, 2020 | Photo: Getty Images
Hunnam received critical acclaim when he got the starring role as Jackson "Jax" Teller in the FX drama series "Sons of Anarchy" between 2008 to 2014. His performance in the thrilling crime drama was recognized as he was nominated twice for the Critics' Choice Television Award for Best Actor in a Drama Series.
The strikingly handsome actor who recently claimed in an interview that he has always been well-received by women has also courted media attention with most of his acting roles.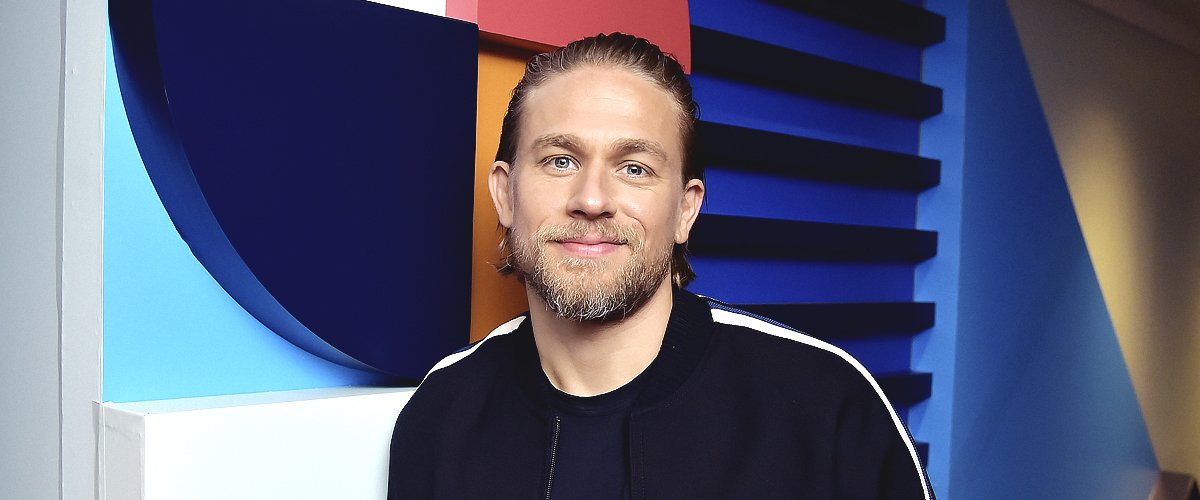 Charlie Hunnam at the Toronto International Film Festival 2019 | Photo: Getty Images
The 40-year-old actor has played a lot of hyper-masculine roles, most notably as Jackson Teller on the desperately addictive, but scarily violent "Sons of Anarchy."
But it's not only Hunnam's nearly perfect character interpretation that has been getting media attention. Hunnam has been with his jewelry designer girlfriend, Morgana McNelis, for more than a decade.
Despite keeping the relationship out of the public glare, for the most part, the couple has recently been the center of attraction of the media.
CHARLIE HUNNAM'S LONG-TERM RELATIONSHIP WITH MORGANA MCNELIS
Hunnam, 40, started dating the talented jewelry artist, Morgana McNelis, 36, in 2005. The couple has managed to keep a relatively low profile while their love has blossomed far away from media scrutiny and glitz and glamour of Hollywood.
Charlie Hunnam's girlfriend Morgana McNelis runs a jewelry line, Maison de Morgana, which specializes in mixed metal jewelry.
While the lovebirds have graced a few red carpets together over the years, McNelis has mostly remained on the sidelines to provide support for her beau.
Hunnam reciprocates all the support he gets from his long-time girlfriend with total dedication and devotion to their relationship. In 2017, while at the Toronto International Film Festival, Hunnam told PEOPLE:
"I try to keep the romance on the reg. I've been with my girlfriend 11 years, and as anyone knows who's been a long term, fully monogamous relationship, it requires work, a lot of work."
And the actor has certainly been putting in a lot of work. Aside from making himself useful around the house by helping out with the chores and leaving flowers in the kitchen and the bedroom, the talented actor also does some cooking.
In fact, Hunnam treated McNelis and 15 of her friends to a sprawling meal on her birthday back in 2017.
CHARLIE HUNNAM'S THOUGHTS ON MARRIAGE
After 14 years of being together, questions have been asked about if the couple has any plans to get married. During an interview on American radio show SiriusXM, the handsome actor was asked how he feels about tying the knot, Hunnam said:
"Umm, sort of indifferent. She does not feel the same. She is very eager to get married. I'll do it because it's important to her, but I don't have any sort of great romantic feelings."
The "Sons of Anarchy" star's comments generated a lot of drama, and Hunnam later came out to reveal that he regretted his remarks and that he didn't express his feelings correctly.
Hunnam also explained that his comments didn't sit well with his girlfriend of many years, who he described as "very eager to get married." In his words:
"I have to say that really hurt my girlfriend's feelings. I really regretted saying that, cause I actually didn't mean it at all. It was just, frankly, some stupid [expletive] I said in the heat of the moment."
Hunnam also added that after 14 years with his girlfriend, McNelis, he considers himself married. When pressed about if he actually plans to walk down the aisle at some point, the actor reiterated that family is "very important to him" and also said he was confident he and McNelis were in for the long haul.
Hunnam was once married, but it didn't end well. Charlie Hunnam's wife for four years was actress Katharine Towne. The pair got married at a Chapel in Las Vegas at two in the morning, following a three week, whirlwind romance.
Recounting the experience, the actor claimed the marriage lasted for "three terrible, painful, expensive years." He jokingly said that the only consolation from all of it was that he got to keep the cats!
Charlie Hunnam's film credits include "Pacific Rim," "The Lost City of Z," "Papillon," and several others.
Hunnam was also cast as the lead role in Guy Ritchie's action-adventure film "King Arthur: Legend of the Sword." The movie production happened between March and July 2015, with the movie finally released in May 2017.
The actor once again teamed up with director Guy Ritchie for his new movie "The Gentlemen," which was released back in January.
The movie is made up of a rich ensemble, with Charlie Hunnam starring alongside Matthew McConaughey, Henry Golding, Michelle Dockery. During an interview with EW, Hunnam while speaking about what it feels like working with Guy Ritchie said:
"I really like Guy, both as a fan and as a collaborator. I was super excited to work with him the first time on King Arthur..."
Please fill in your e-mail so we can share with you our top stories!