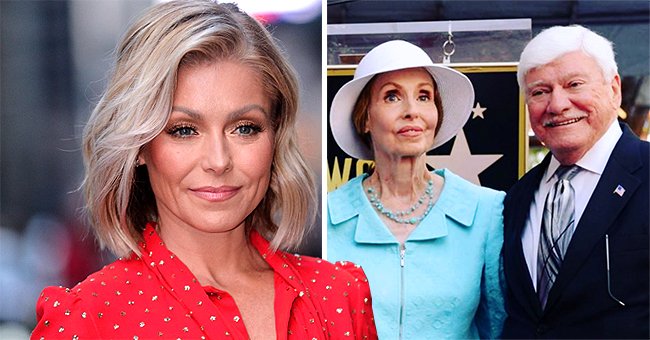 instagram.com/kellyripa // GettyImages
Kelly Ripa Congratulates Parents on Their Anniversary in a Sweet Post
Kelly Ripa was in a celebratory mood as she cheered her parents for their long-standing love life and a "200" year anniversary!
It is safe to say that TV star Kelly Ripa is a sucker for love and family values as she took to Instagram where she felicitated with her folks.
Ripa was all shades of excitement as she gushed over her parents and jokingly celebrated their 200th year in marriage.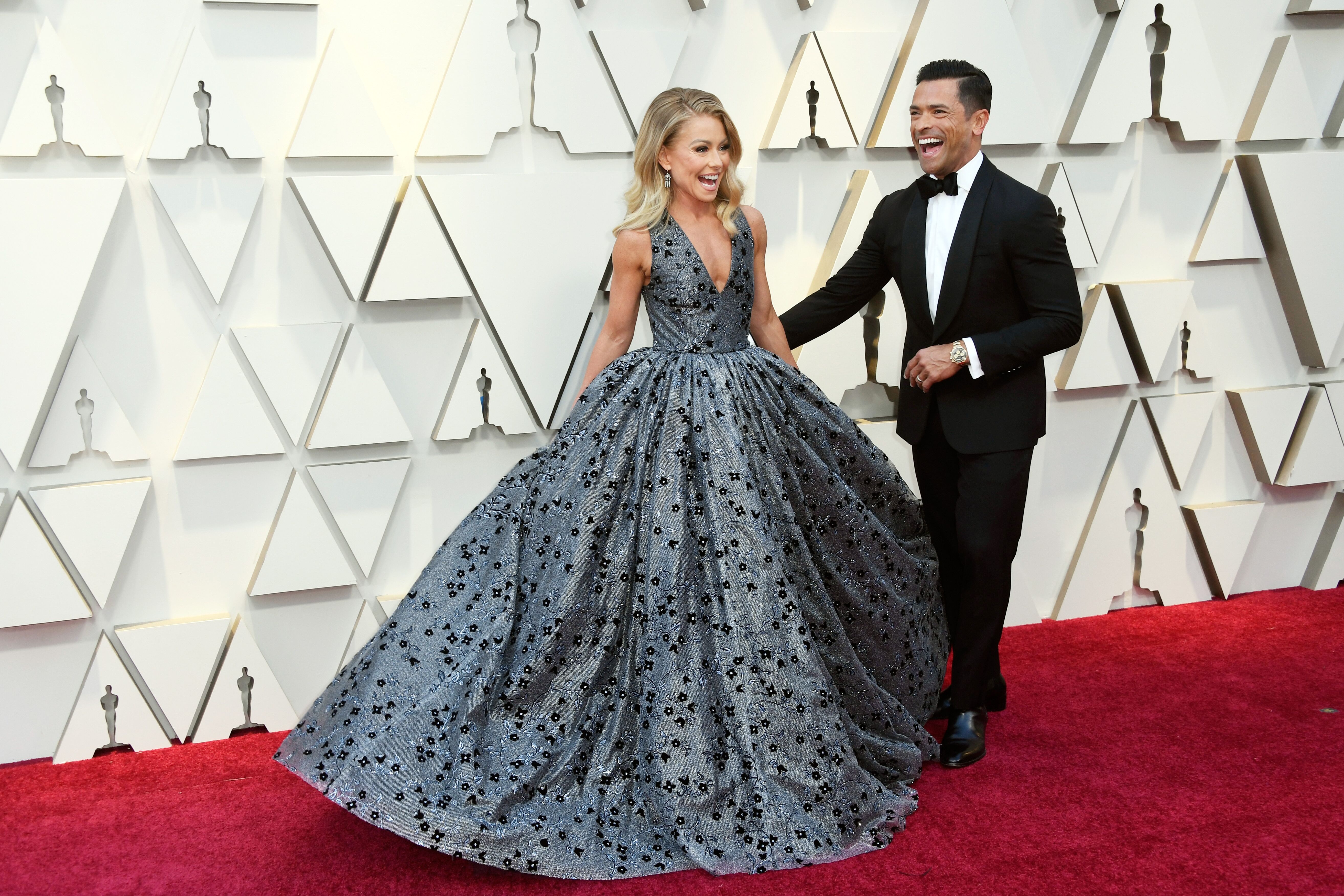 Kelly Ripa and Mark Consuelos at the 91st Annual Academy Awards on February 24, 2019 | Photo: Getty Images
MARRIAGE GOALS
The "All My Children" star shared an endearing photo of the senior citizens looking radiant and charming. While Esther Ripa looked elegant in a blue outfit and a white sun hat, Joseph Ripa stood tall in a tuxedo. Their daughter wrote in her caption,
"Happy anniversary to my folks. Married 200 years, but they will tell you it feels like eternity…"
The star actress went on as she branded the senior Ripas as marriage goals while fans happily joined her. An excited follower wrote in the comments: "I love these Ripas so much." A third fan joined in: "Happy anniversary to your gorgeous parents."
RIPA MISSES HER PARENTS
Earlier this month, the media star felt nostalgic as she shared a candid photo of her parents and parents-in-law while pouring out her feelings concerning COVID-19 lockdown.
Missing warm hugs from her moved ones isn't the only thing the 49-year-old is concerned about.
The mom-of-three went all mushy as she made it known that she missed hugging the older folks. Kelly couldn't fight back the tears in an episode of her virtual show as she talked about how the novel Coronavirus lockdown has taken its toll on her feelings.
THE CONSUELOS AMID QUARANTINE
While speaking on her virtual show, the "Live! With Kelly and Ryan" host admitted to having some down moments because she couldn't come in physical contact with her family.
The Daytime Emmy winner emotionally shared: "...I'm currently not speaking to two of my three kids. I'm not talking to two of them… I haven't gotten to hug my parents. I want to hug my parents. I miss hugging my parents."
HAIR DAY IN QUARANTINE
Missing warm hugs from her loved ones isn't the only thing the 49-year-old is concerned about these days as she recently fretted about her gray roots.
On one of her virtual episodes of "Live! With Kelly and Ryan," the "Hope & Faith" actress talked about her hair while explaining that the roots were turning gray due to the lockdown.
However, her hubby, who filled in for Ryan Seacrest on that particular episode, shared his opinion as he informed his wife that he liked the natural look.
Please fill in your e-mail so we can share with you our top stories!