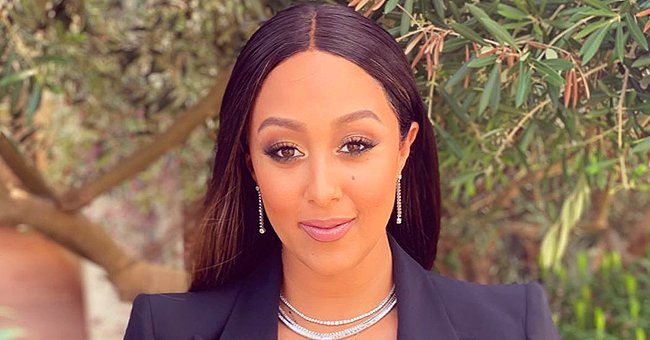 Instagram/tameramowrytwo
Tamera Mowry Says Hospitals Banning Partners during Childbirth Amid Pandemic Is Scary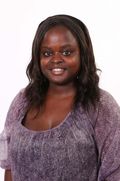 Tamera Mowry opened up to her co-hosts on 'The Real' on how she feels about hospitals banning partners from being present during childbirth amid the COVID-19 outbreak.
In a clip for an upcoming episode of "The Real," the women discussed the challenges families are facing with a ban that is preventing partners from being present during childbirth amid the COVID-19 outbreak.
Tamera Mowry led the conversation and admitted, "it plain sucks because we all understand why they had to do this."
Tamera has two children named Ariah and Aden with her husband, Adam Housley. She acknowledged that while Facetime with family members is a useful resource, it isn't a comparable substitute to having someone physically there.
The "Sister, Sister" star said that she underwent two C-sections for the birth of both of her children, and having Adam in the room was a great source of moral support for her during childbirth.
Tamera explained that during her last trip to the delivery room, she started vomiting uncontrollably. Despite the help from her doula, her fears only subsided once she looked at her husband, she explained:
"I felt like I was going to choke, and then I saw Adam's face, and just having his presence there made me feel safe."
Tamera said she understood why the restrictions on people entering hospitals had been enforced, but in her experience, the hospital didn't feel like a warm and safe place.
She said it "felt scary," and she can't imagine women having to go through the experience alone without the moral support of their partners or family, especially for first-time parents. One fan commented on the clip and shared her experience and how fortunate she was to have their partner around.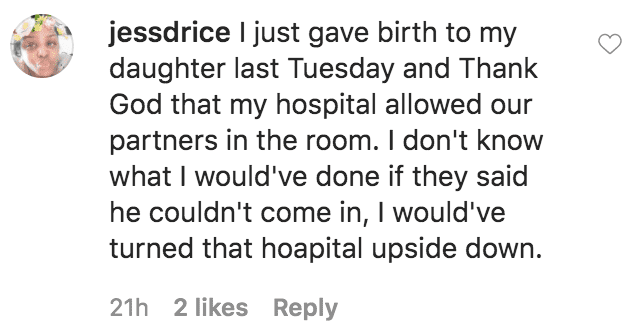 A fan commented on a clip from the talk show "The Real," which discussed hospital's COVID-19 restrictions during childbirth | Source: Instagram.com/therealdaytime
The clip had women sharing their birth stories and giving support for other expectant mothers. Another fan who was due in a few days shared her experience,
saying:
"I have an induction scheduled. And my husband can be in the room. If he leaves for work or something he cannot come back to the room."
Tamera might not have to worry about returning to the delivery room anytime soon. In a previous interview, She revealed that she doesn't want any more children.
It is reported, Tamera admitted that parenting is a lot of work. She said that she is happy with the age her children are at and wants to dedicate as much time as she can in nurturing their growth.
Please fill in your e-mail so we can share with you our top stories!