Ashley Ross AKA Ms Minnie's Life and Death — False Pregnancy and Relationship with Her Boyfriend
"Little Women: Atlanta" star Ashley "Ms. Minnie" Ross passed away on Monday from injuries sustained during a car crash that was initially believed to be a hit-and-run accident.
Ashley Ross, better known as Minnie on the Lifetime series "Little Women: Atlanta," was just 34 years old at the time of her passing.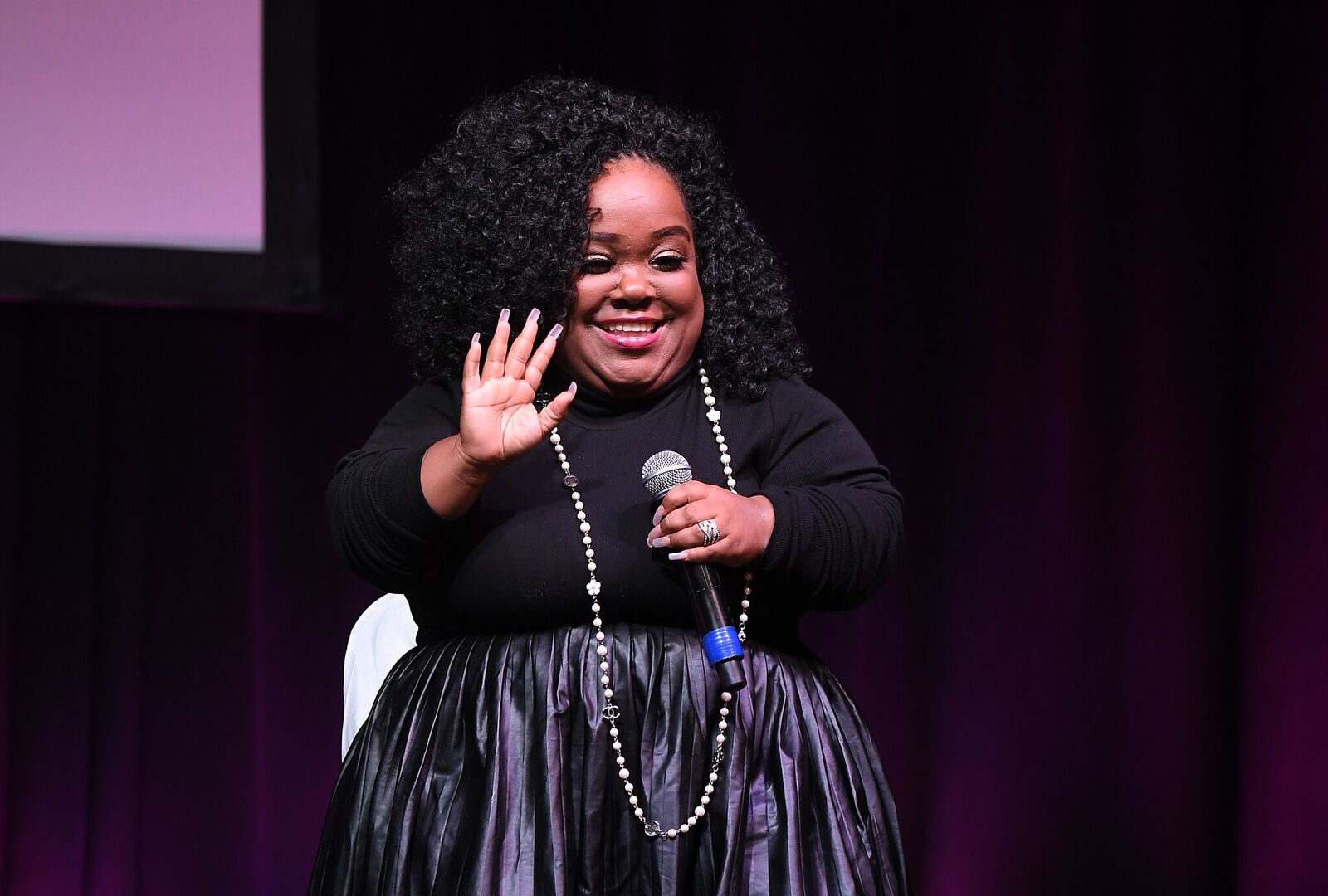 NOT A HIT AND RUN
According to an initial statement from her management, Minnie was treated at Grady Memorial Hospital in Atlanta but died of her injuries on Monday, April 27.
In the show, Minnie's biggest storyline was that of her faked pregnancy.
Her publicist told media that Minnie had been involved in a hit-and-run car accident and that she had been gravely injured when the car she was in collided with another vehicle near Old National Hwy in Atlanta on Sunday.
However, as People reported, the City of South Fulton Police Department revealed that the car accident was not a hit-and-run.
The initial investigation shows that Minnie was driving south in her car when she hit the right-side curb, crossed the lane, and plowed into a vehicle that was heading north.
The other driver received minor injuries and was treated on the site, while Minnie was immediately taken to the hospital.
Minnie is survived by her mother, Tammy Jackson, who made several appearances on the show too, and her aunt, uncle, and grandmother.
ASHLEY ROSS'S LIFE AS A LITTLE PERSON
Ashley Ross was born on October 21, 1984, and she was an only child. It isn't clear if she had a relationship with her father, but she had a close bond with her mother, Tammy, who came to her defense on "Little Women: Atlanta" often.
As Ashley revealed to MadameNoire in 2016, she got her nickname "Minnie" after a friend started calling her that in reference to Dr. Evil's sidekick Mini-Me on the Austin Powers film franchise.
Minnie embraced the nickname, but growing up in Atlanta, she had a hard time dealing with the jokes about her size and the stares that followed wherever she went.
"People were bullying and teasing and pointing and staring. People stared constantly," Minnie said. "You get people who try to take pictures of you on the side."
She said it was hard for her to get a job because employers didn't think she was capable of performing tasks correctly because of her stature. She explained:
"They thought that it was a disability and that I couldn't do the job. But I was like, 'Yes, I can!' I can do anything that a normal-sized person can do."
Minnie said sometimes she would enter stores that had "Hiring" signs outside, and when she tried to apply, they would tell her, "No, we're not hiring."
MOVING FORWARD AGAINST ADVERSITY
Despite the discrimination she faced, Minnie was determined to prove everyone wrong, and she owed that fire in her personality to her mom.
"She sat down with me one day and said, 'You have people staring at you. Give them something to stare at,'" Minnie recalled. And that's what she did. She said her mom created a diva and claimed:
"If they're going to stare, I'm going to give them something to stare at."
Minnie wanted to be a hairstylist, and her mom knew someone who gave Minnie the chance to work as her assistant at a salon. Then, when she went to beauty school and got her license, the woman gave her a job.
Surprisingly, Minnie won a clientele fast, as people were drawn to her for being a little woman. "People were like, 'Oh, I want her to do my hair. I want to see what she can do,'" Minnie said.
JUMP INTO REALITY TV
Minnie had been a part of the "Little Women: Atlanta" cast since its first season in 2016 alongside castmates Briana Barlup, Tiffany "Monie" Cashette, Emily Fernandez, and the Salinas twins.
Minnie said she wanted to be part of the reality show because she wanted people to know what life is like for little people like her. To see that they have struggles, yes, but that they also can lead normal lives.
In the show, Minnie's biggest storyline was that of her faked pregnancy. On season 2, she revealed she was expecting a baby with her then-boyfriend, rapper Pastor Troy.
However, she later revealed during a surprise baby shower that some of her castmates threw for her that she had a miscarriage. Still, some of her co-stars didn't believe her and called her out for lying.
It was on season 3 that Minnie finally came clean about the situation. She explained that after missing her period, she thought she was pregnant and went to the doctor.
She wasn't pregnant but said she was and later lied about the miscarriage. Minnie admitted her mistake and apologized to everyone involved.
ASHLEY ROSS' BOYFRIEND MOURNS
Minnie had been dating Atlanta producer Slickbeatz since 2019. The man took to Instagram after Minnie's death was made public to share a heartfelt message that read in part:
"The moment I saw you, I just knew it. I realized that you are all that I have been searching for all my life."
"I love you today, I love you tomorrow, and I will love you the same 10 years from now," he continued. He also asked called Minnie the love of his life and asked for payers for Minnie's mother and for him too.