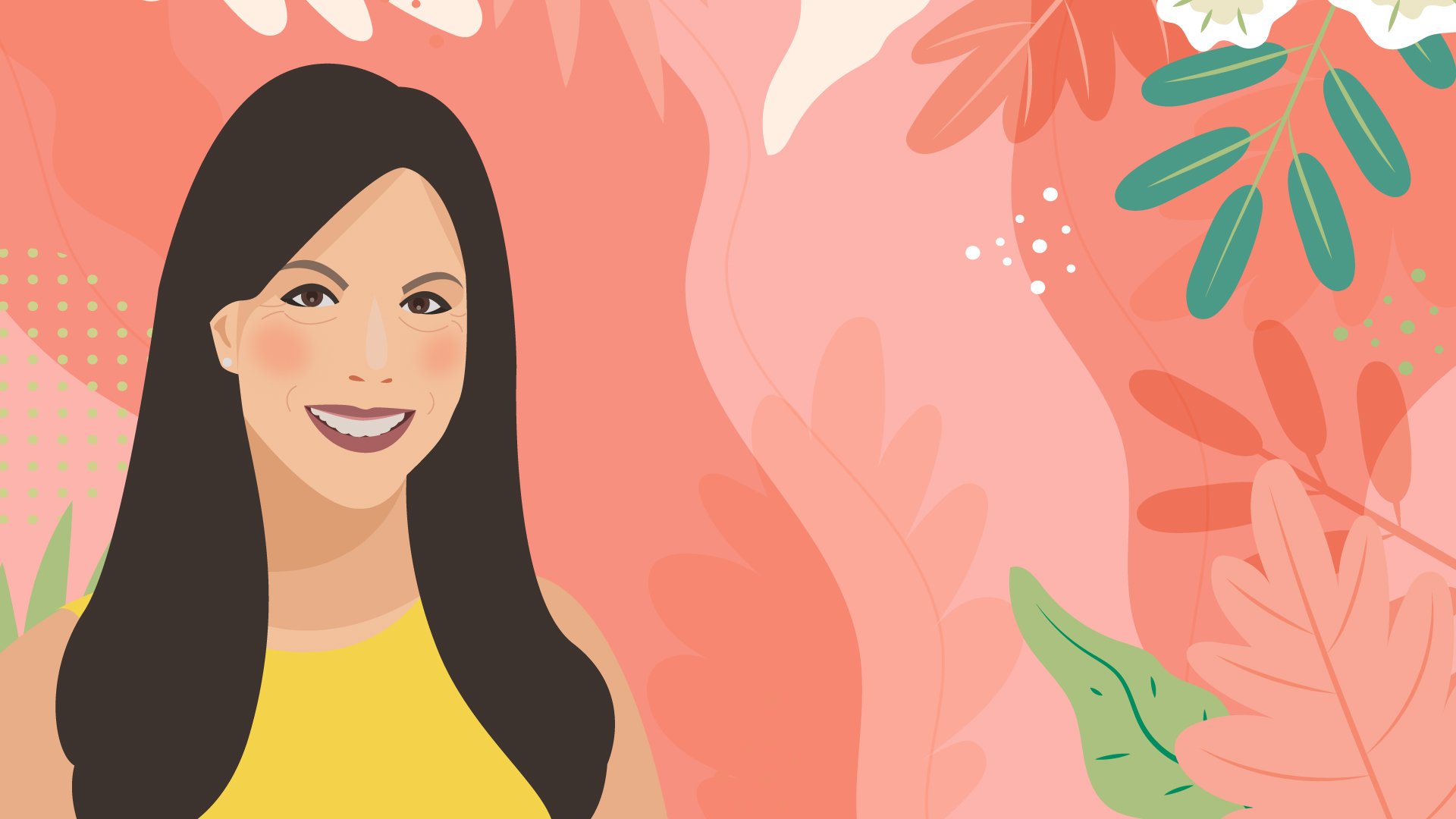 Women With Will: Amy Carabba on Giving up during Her Breast Cancer Journey
"I'm sorry. I can't continue. I will be okay with dying," a devastated Amy Carabba told her husband after completing her second round of chemotherapy.
Like her, many other breast cancer patients often find themselves ready to give up. They consider that the treatment is no longer worth all the physical and emotional pain, and they embrace the idea of letting the disease run its course. Fortunately for Amy, her oncologist and family were there to help her change her mindset.
In our efforts to raise breast cancer awareness as part of AmoMama's #WomenWithWill project, we exclusively interviewed Amy to learn more about her experience. This is her story.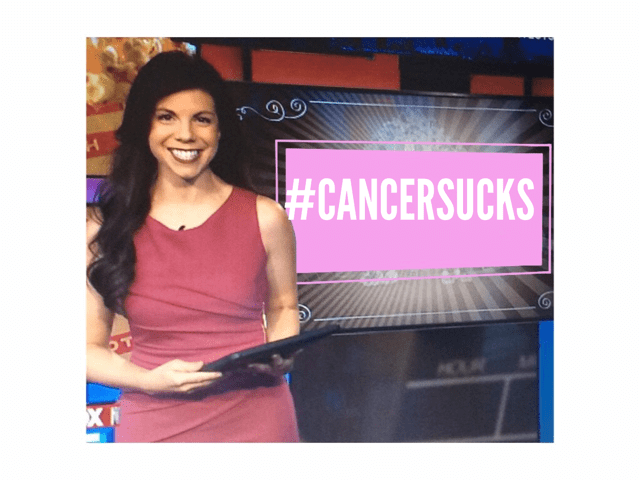 Amy Carabba | Photo: Courtesy of Amy Carabba
"My name is Amy Carabba. I have an amazing husband named Pablo, an English bulldog named Sqoosh, and a baby boy on the way via surrogate. (Cancer has not allowed me to carry children). I'm a spunky, energetic, full of life gal who spent a lot of my time working in broadcast journalism.
I was a news anchor for about 13 years at TV stations all across the country. I worked for FOX5 in both San Diego and Las Vegas, KMIR in Palm Springs, and KBAK in Bakersfield. Many people know me from my lengthy run on 'Good Day Sacramento,' as well as ABC10 in Sacramento.
About a year before I was diagnosed, I noticed I was having a hard time anchoring my typical morning newscast starting at 4:30 am. I was very lethargic."
"Normally, I would jump out of bed to get to work. I went to the doctors on numerous occasions to see what was wrong. After bloodwork and a thyroid test, I was told I was fine and had nothing to worry about.
Ten months must have past, and my husband and I decided we wanted to start to have a family. I went to see my doctor to discuss fertility, as my mom had a difficult time getting pregnant. While there, my doctor decided to do my annual breast exam and discovered a small lump that would change my life in a very large way.
This wasn't my first lump ever found. I had two other lumps prior that were both benign. I tried not to worry, mainly because I had no genetic family history of breast cancer. I was a young, healthy, active 36-year-old. I have been a vegetarian my entire life. I never ate meat! I could not believe it was cancer."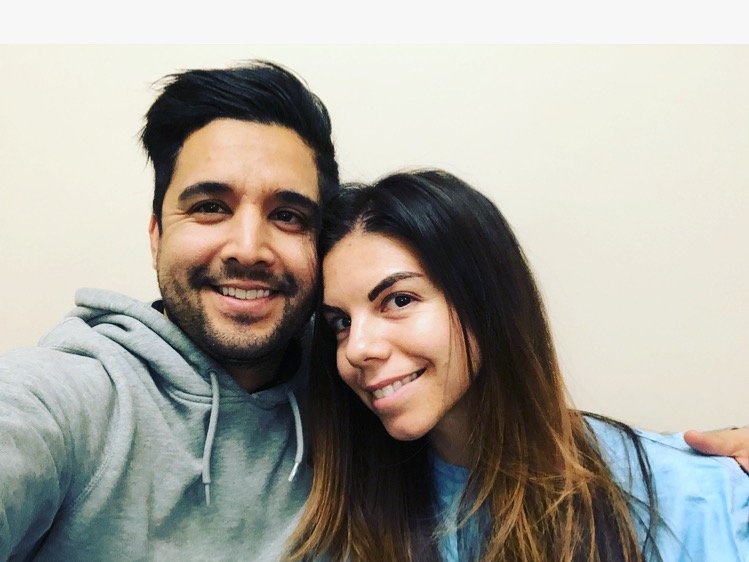 Amy Carabba | Photo: Courtesy of Amy Carabba
"I remember being rushed for an unexpected ultrasound. That lead to an immediate mammogram, which showed a mass and activity in my lymph nodes. I got the horrible news that it appeared to be possible cancer. It was the worst news of my life, and it was my birthday.
I gasp for air. I could barely breathe. I called my husband to come to meet me at Kaiser Medical Center. I was told that day to prepare for the worst and go home and do research. While they had not biopsied it yet, they were confident it was cancer. I was heartbroken.
A week after my mammogram, I had a biopsy done. A few days later, my doctor called and explained I had a Triple Positive Breast Cancer, Her2, ER, and PR positive. It had spread to my lymph nodes. I would need surgery, chemo, and radiation."
"Things moved very fast after that moment. My doctor was kind, and Kaiser did an amazing job. It is a great hospital and has great doctors. It is well organized.
I had a bilateral mastectomy with reconstructive surgery two weeks after my official diagnosis. I was scared. I decided to do this to protect myself from any future reoccurrences.
My surgery went incredibly well. I also underwent an auxiliary lymph node dissection surgery to have all my lymph nodes removed. This was due to my cancer possibly spreading farther than they had anticipated. That was painful surgery!"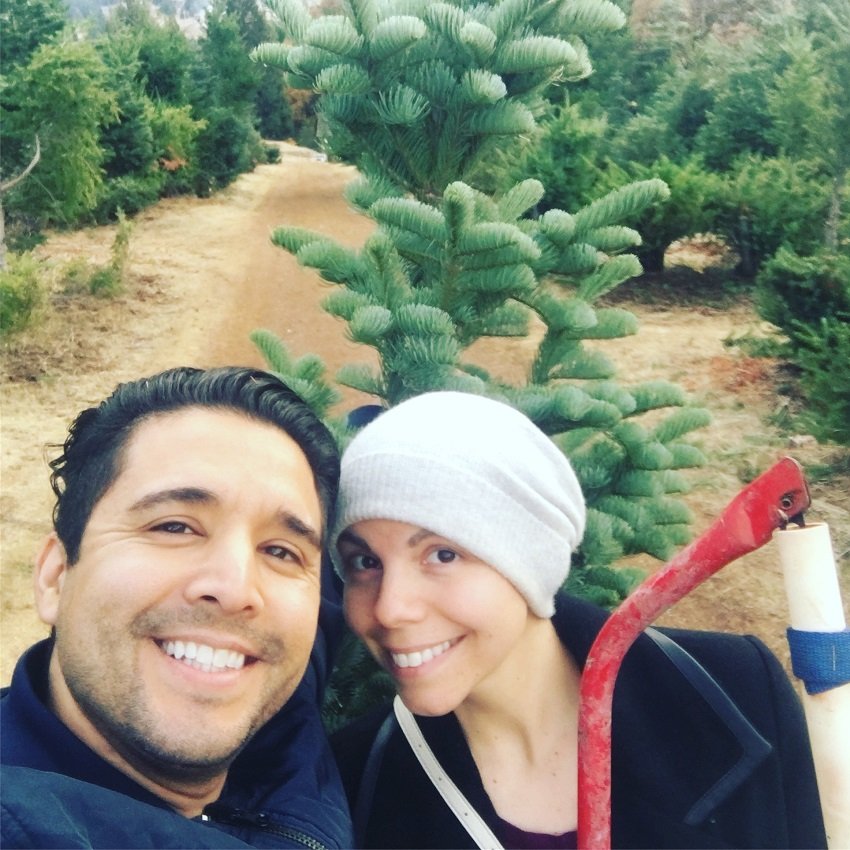 Amy Carabba and her husband Pablo Salazar | Photo: Courtesy of Amy Carabba
"I currently struggle with lymphedema and other complications from the surgery. I endured nine rounds of chemo, 25 rounds of radiation, and two years of PTSD. The struggle is real.
However, one of the most challenging things to experience for me was working while being sick. I drove 4 hours a day to get to work while undergoing chemo and radiation.
Chemotherapy and radiation were a difficult part of having cancer. I will never forget; I was on my second round of chemo, and I had this moment where I wanted to give up hope. I was in the shower, crying, and called my husband to tell him:
'I'm sorry. I can't continue. I will be okay with dying. I'm so sorry. I just can't go on.'"
"We called my oncologist and told her I would stop chemo, she yelled on the phone 'YOU WILL NOT STOP, you will keep going. I am here for you.' I did just that.
To this day, I don't know how I got through it. I completed nine rounds of chemo. I've never been so sick. I lost all my hair and had challenges with my speech during work meetings.
Radiation was harder than chemo, though. My burn was so bad that I could barely get the seatbelt over my chest while driving my four-hour commute (two hours each way)—what a painful experience! I remember the radiologists were so kind and gentle. You're alone in the room, and they zap you each day. It's emotionally draining for anyone."
"Believe it or not, having cancer was hard, BUT the most difficult part of my journey was being told I can't have children. It felt like a STING. It's like the cancer journey just kept getting worse and worse.
Due to being triple positive cancer, my oncologist feels it would not be in the best interest for me to carry a child. My cancer is an estrogen/hormone-driven cancer that could spark during a pregnancy.
Fortunately, I reached out to Albie Aware, and they were so supportive! I felt like I was welcomed into a group of supporting women who gave me tips and tricks to get through this sad time in my life. I'm forever grateful to this non-profit."
"Apart from them, I'd have to thank my husband and dog. My husband is my rock and will always be my rock. My dog Sqoosh was so comforting too. She knew I was sick. She would curl up next to me to comfort me.
My family shaved their heads to show me support. That was amazing and gave me the strength to lose my hair. Strangers also were supportive. I remember grocery shopping in Trader Joe's, and the checker gave me a bouquet of flowers. She knew I was battling cancer. Little moments like this keep you fighting and strong.
Another beautiful moment happened when I was leaving Kaiser after chemo and was very sad. I stumbled upon a rock that was painted that read, 'keep fighting.' All of them were moments of support during a hard time."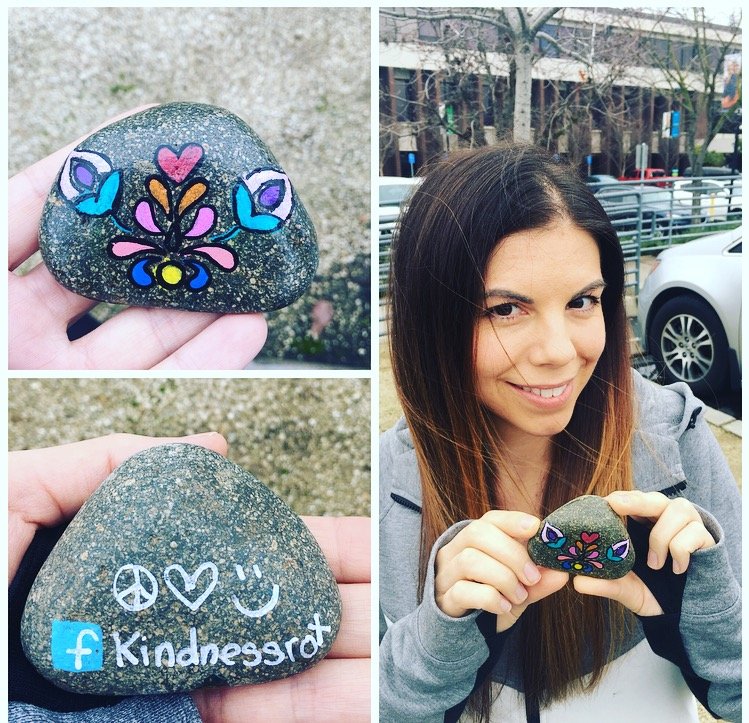 Amy Carabba | Photo: Courtesy of Amy Carabba
"My strength, drive, and passion helped me go through this ordeal. I knew at the end of the day that I was strong enough to fight this! I knew I would get through this to be the mom I wanted to be.
After everything I've been through, my life has changed in so many positive ways! I met so many strangers during treatment who are now family. I live my life truly to the fullest. I order the lobster when we go out! We have been traveling the world, not wasting any moment! I feel blessed every day I wake up.
I have a beautiful son on the way via surrogate. How special is that? What a beautiful way to become a mom. I can't imagine being a mom any other way. Life is good."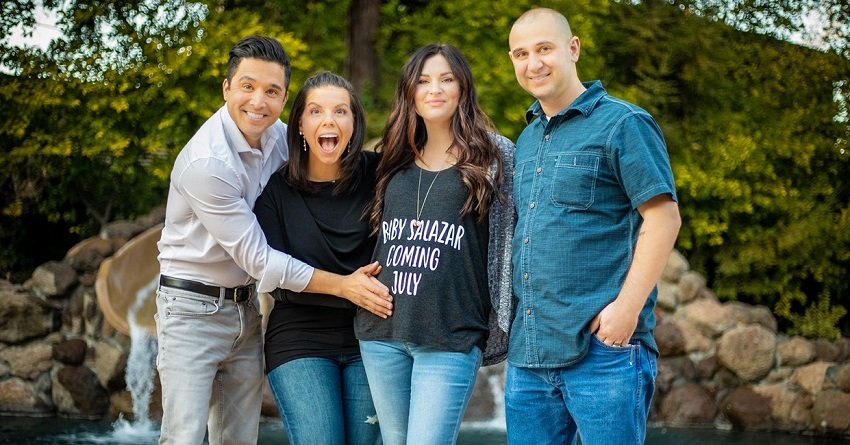 Amy Carabba, her husband Pablo Salazar, and the surrogate family carrying their baby | Photo: Courtesy of Amy Carabba
"My advice for friends and family of cancer patients is to be patient. Chemo brain is real, and most people are scared every day when they wake up and go to sleep. Love and support can truly help a cancer patient survive. Care packages and dropping off meals were so helpful for my family during such a difficult time.
Another thing I would like to say is that we need to find a way to have surrogacy and FDA Guidelines changed for cancer patients! It was so hard to become a mom! Costs are not covered by insurance. FDA has guidelines that made it difficult to find someone to carry. My own sister was disqualified.
I wish there were a non-profit that could help cancer patients become parents! There was no research or help for me during this process. I was on my own and did it. My son arrives in July. Miracles do happen if you believe and have faith."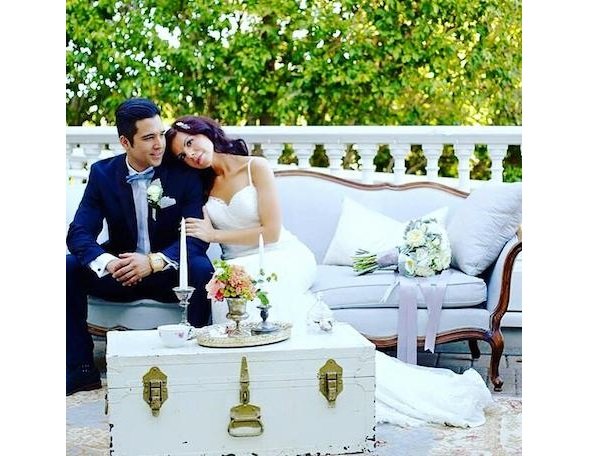 Amy Carabba and her husband Pablo Salazar | Photo: Courtesy of Amy Carabba
This interview is part of AmoMama's #WomenWithWill. It was created to raise breast cancer awareness and give women a platform to share their experiences. If you are a breast cancer survivor or are currently being treated and want to tell us your story, please contact us through our email or other social networks.
The information in this article is not intended or implied to be a substitute for professional medical advice, diagnosis or treatment. All content, including text, and images contained on news.AmoMama.com, or available through news.AmoMama.com is for general information purposes only. news.AmoMama.com does not take responsibility for any action taken as a result of reading this article. Before undertaking any course of treatment please consult with your healthcare provider.