Scottie and Larsa Pippen's Marriage and Divorce, Including Cheating Rumors
Former basketball pro, Scottie Pippen, and his ex-wife Larsa's domestic dramas have been making headlines since 1994.
Fans of "Real Housewives of Miami" have been following the romantic roller-coaster Larsa Pippen and ex Scottie Pippen have been on for years.
The celebrity couple's 21-year marriage was plagued by rumors of infidelity, and the cheating allegations finally led to an acrimonious divorce.
Larsa met rapper Future at a party in Miami, and gossips hinted that the two were much too friendly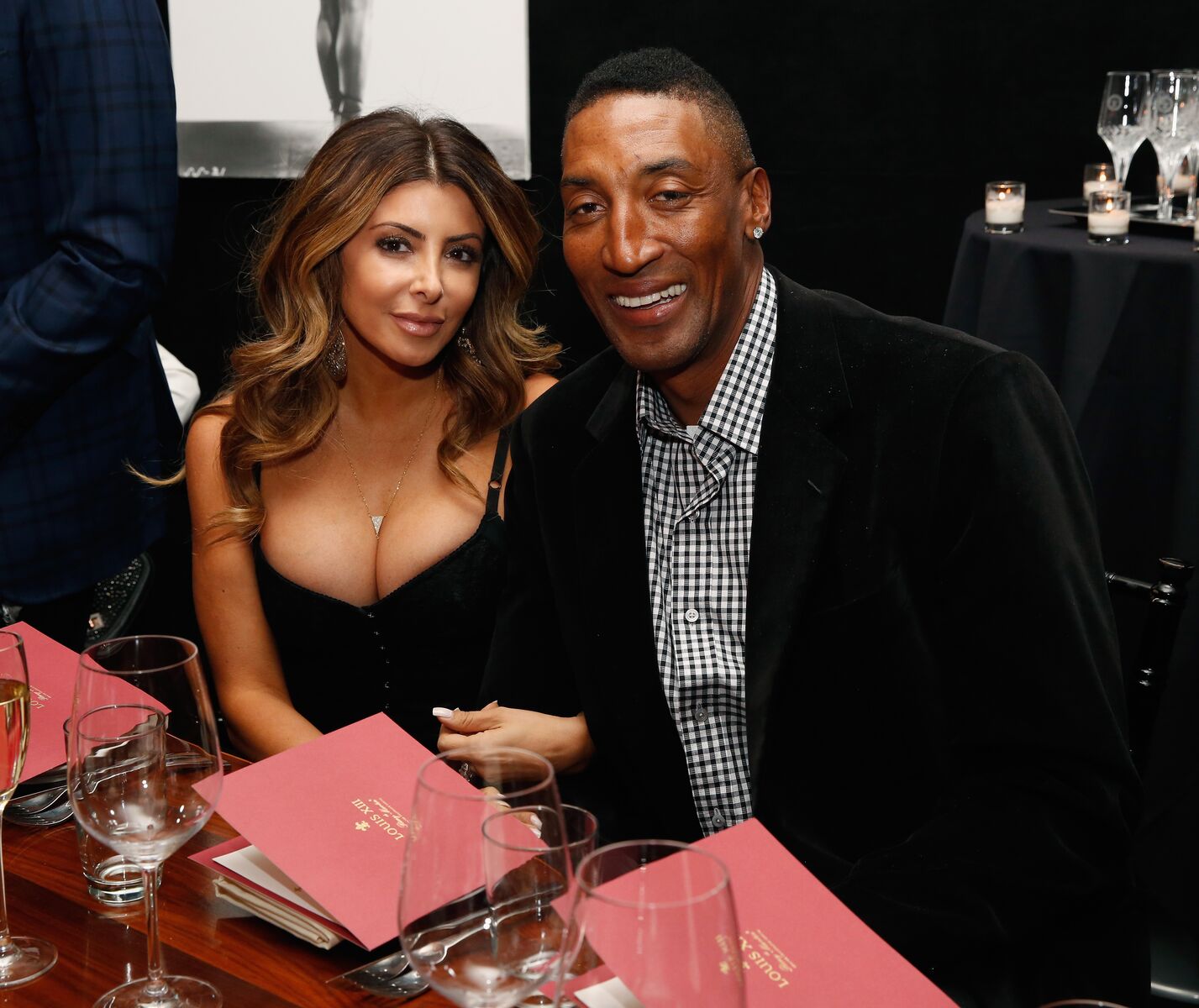 LARSA YOUNAN AND SCOTTIE PIPPEN MEET
Larsa and Scottie started dating in 1995, five years after the former basketball player's divorce from his first wife Karen McCollum, with whom he shares a son, Antron Pippen, now 33. 
In the hiatus between the two marriages, Scottie was engaged to Yvette De Leon, with whom he shares a daughter, Sierra Pippen, now 25. He also fathered another daughter, Taylor Pippen, 24, with a former girlfriend, model Sonya Roby.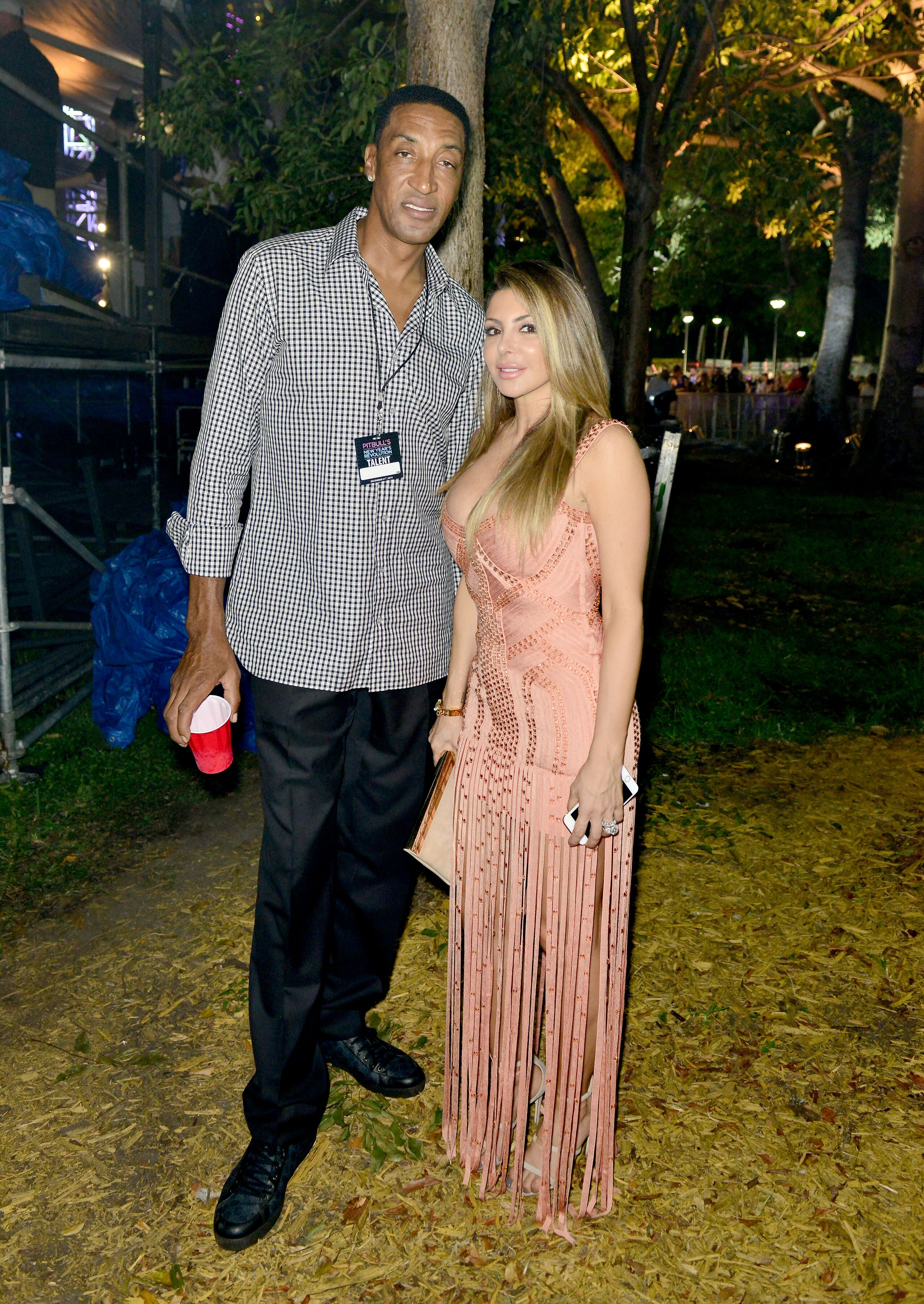 THE PIPPEN WEDDING
Scottie and Larsa tied the knot on July 20, 1997, at the First United Methodist Temple in Chicago. Larsa, a successful model, wore a lovely white brocade gown, and a traditional white veil -- every inch the blushing bride.
Three years after their marriage, the couple welcomed their first child together, Scotty Pippen Jr., now 20. Scottie is following in his dad's footsteps and plays college basketball at Vanderbilt University in Nashville Tennessee.
Their second child, Preston Pippen, was born in 2002, followed by Justin who is now 14, and also into basketball like his Hall of Famer dad and his big brother, Scottie. The baby of the family is Sophia Pippen, who is just 12, and already following mom's footsteps into the modeling world.
THE FUTURE SCANDAL
But all was not well with the marriage of the glamorous model and the Bulls legend. In 2016, Larsa met rapper Future at a party in Miami, and gossips hinted that the two were much too friendly for Scottie's comfort. 
The alleged affair led Scottie to file for a divorce, but he withdrew the petition, and he and Larsa made an attempt to resolve their differences and move past the supposed infidelity for the sake of their children.
DIVORCE AGAIN
Then, in 2018, Larsa, who always denied the affair with Future, filed for a divorce from the former pro player, citing irreconcilable differences. Larsa stated at the time:
"We have both tried very hard for a long time to make our marriage work and have ultimately come to the conclusion that it is best that we live separate lives."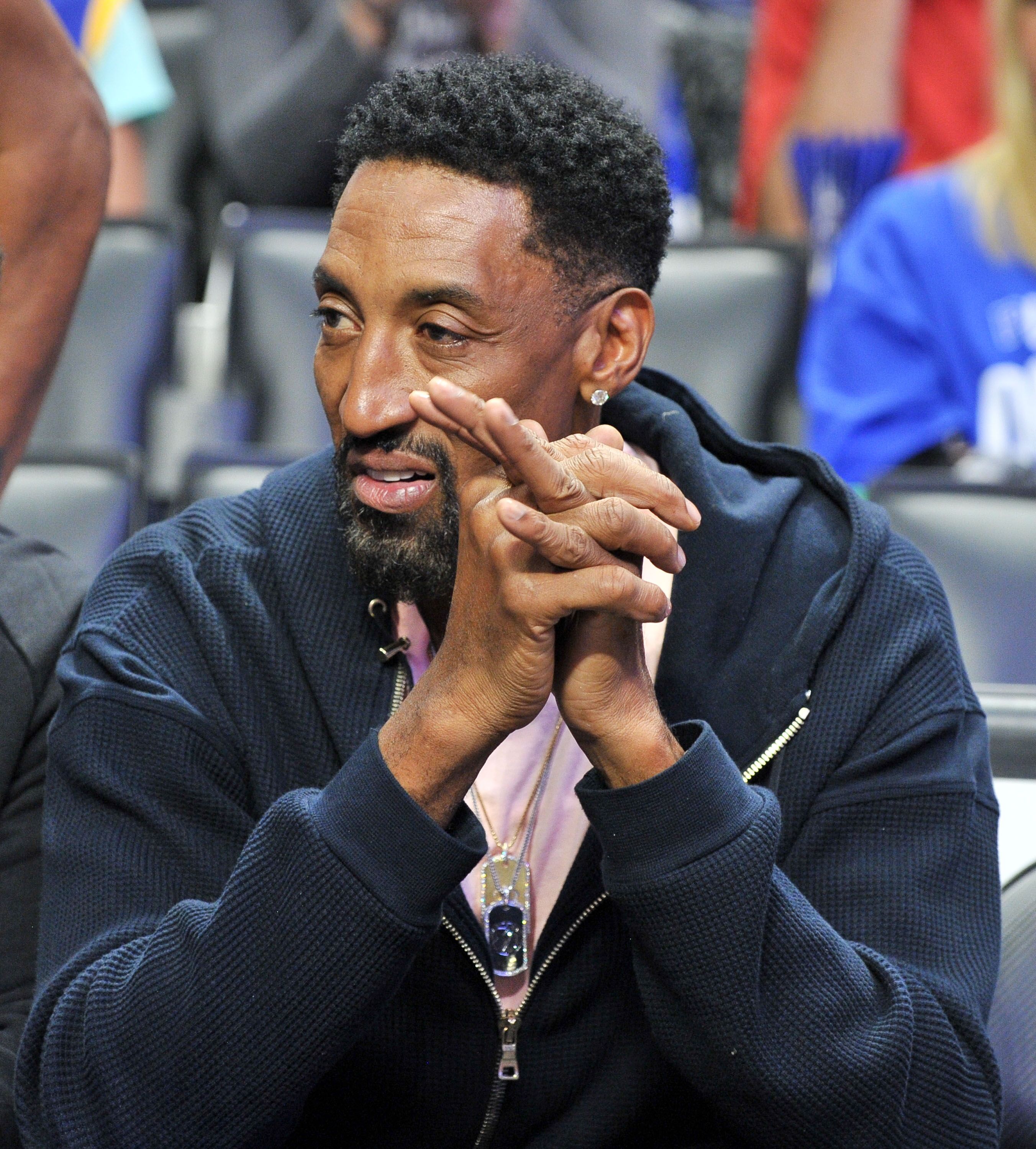 The couple agreed to share joint physical and legal custody of their children, but the crunch came when Scottie disputed the date of separation. The disputed data might have influenced the final split of the former couple's assets.
Apparently, Larsa and Scottie did not sign a prenuptial agreement and the basketball star has an estate that is estimated at around $50 million and signed some lucrative deals at the time of the separation.
 As of December 2019, the former husband and wife were close to an agreement. Whatever their disputes over finances may be, Scottie and Larsa are united in one thing: their love for their children. Larsa revealed:
"We are obsessed with our kids. Scottie and I are both the same in a lot of ways. Family always comes first."
SHARING THE LOVE
Larsa has shown her support for her ex-husband and maintains that despite their split, they still care deeply for each other. She said:
"We have so many amazing memories together, remain best of friends and love each other very much. Our four children have always been our priority."
LARSA PIPPEN MOVES ON
Larsa has been very busy for the last two years, mothering her children, and like her BFF Kim Kardashian-West, she has parlayed her celebrity into business opportunities.
She runs a  runs a fitness and health website, and also owns a clothing line which she sells online. Larsa is also dedicated to her Pippen Foundation, which specializes in raising funds for charities dedicated to helping deprived children.