Larsa Pippen Claims Jordyn Woods, Tristan Thompson Gave 'Weird Feeling' before Scandal
Friend of the Kardashian family Larsa Pippen is claiming that there were other "situations" where Jordyn Woods and Tristan Thompson gave off a "weird feeling" before their infamous cheating scandal earlier this year.
As fans of "Keeping Up With The Kardashians" will know, Larsa was the first person to inform the Kardashian-Jenner clan about Tristan, 28, cheating on Khloé Kardashian with 21-year-old Jordyn.
February saw one of the most explosive reality scandals breaking after Tristan was reported to have been all over Jordyn (who was best friends with Khloé's sister Kylie Jenner) during an after-party at his LA home.
Following the alleged scandal, Jordyn went on Jada Pinkett Smith's Facebook Watch series "Red Table Talk" to share her side of the story. The model claimed it was Tristan who kissed her unexpectedly and that she never had sex with him.
Khloé Kardashian Claims Tristan Thompson Threatened to Kill Himself After Jordyn Woods Scandal https://t.co/wbNEeyC27D

— People (@people) June 24, 2019
LARSA PIPPEN'S ROLE IN THE SCANDAL
According to Larsa's latest claims, however, Jordyn may have left out the fact that there had been some underlying chemistry between her and the NBA player beforehand.
Larsa was on Jason Lee's podcast "Hollywood Unlocked [UNCENSORED]," where she spoke about previous encounters between Tristan and Jordyn that had raised eyebrows within their circle. It was Jason who first gave Larsa a heads-up before publishing the scandal report for the Hollywood Unlocked site back in February.
KIM KARDASHIAN'S DISBELIEF
During the podcast, Larsa recalled Khloé's sister Kim Kardashian-West not believing her when she first shared the news. The reality star's other sister, Kourtney Kardashian, however, did.
"I called Kim. She didn't believe me — she was like, 'No way. There's no way,'" Larsa shared. "Then we called Kourtney and Kourtney was like, 'Yeah, I believe it.'"
WHAT KOURTNEY KARDASHIAN KNEW
Asked why Kourtney, 40, did not find reports of an alleged tryst between Jordyn and Tristan ridiculous, Larsa explained:
"Because there were other situations where [Jordyn and Tristan] were in the same room together and it was like, a weird feeling. And Kourtney was in that room."
The cheating scandal recently unfolded on a two-part season finale of "Keeping Up with the Kardashians" and captured the varied reactions of the entire family. For the most part, shock and anger were the most apparent emotions.
KYLIE'S VERDICT
While Kylie admitted that her former BFF "f**ed up," her sister Kendall Jenner, reportedly said:
"Jordyn?! She is the last person on the planet that I would have said would have done this. Even if he kissed her and she was taken off guard, she calls Kylie, tells Kylie exactly what happened. That's what I would do."
At some point, Khloé also slammed Jordyn for "never once" saying "I'm sorry" throughout the period the scandal unfolded in the media.
"It's just, you know, things happen, and of course I'm sorry and apologetic as much as I can be," the model responded last month.
DASHED HOPES
A source recently revealed that even though Khloé and Tristan "were not in a proper relationship" at the time the scandal broke out, the 35-year-old was hopeful for the sake of their daughter True.
"She [Khloé] always hoped there was a way things could work out because that's what she wanted for True," the insider shared. "She wanted True to live with both her parents."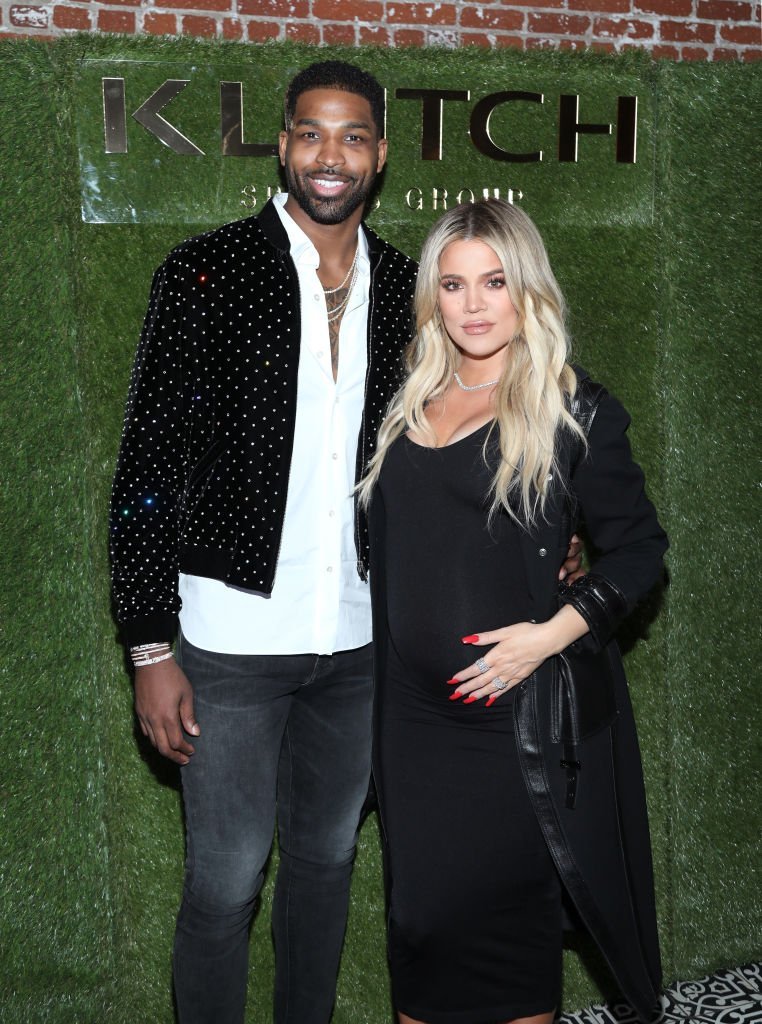 CLEAN BREAK
That drama, however, seemed to help Khloé realize that Tristan – who previously cheated on her days before they welcomed True in April 2018 – was never going to change.
Although they briefly reunited for True's first birthday party about three months back, the exes have been mostly out of each other's lives, and Khloé confirmed she only maintains a courteous relationship with Tristan for the sake of their child.