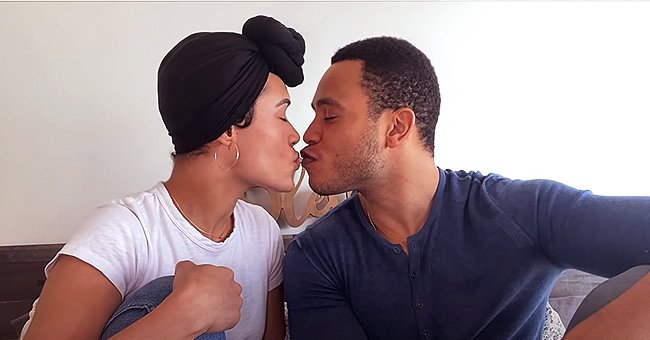 YouTube/Grace Byers
Trai Byers & Grace Gealey of 'Empire' Answer Questions about Relationships in a Video

Trai Byers and Grace Gealey, who are famous for their roles in "Empire," shared a touching video with their fans in which they answered some relationship questions.
Celebrity couple Trai Byers and Grace Gealey of "Empire" fame treated their fans to a lovely video posted on Grace's YouTube Channel, in which they provided answers to some relationship questions.
The video was shot from the home of the couple and also coincided with their 4th wedding anniversary. The show began with the couple sipping their favorite green juice and sharing a kiss to commemorate their anniversary.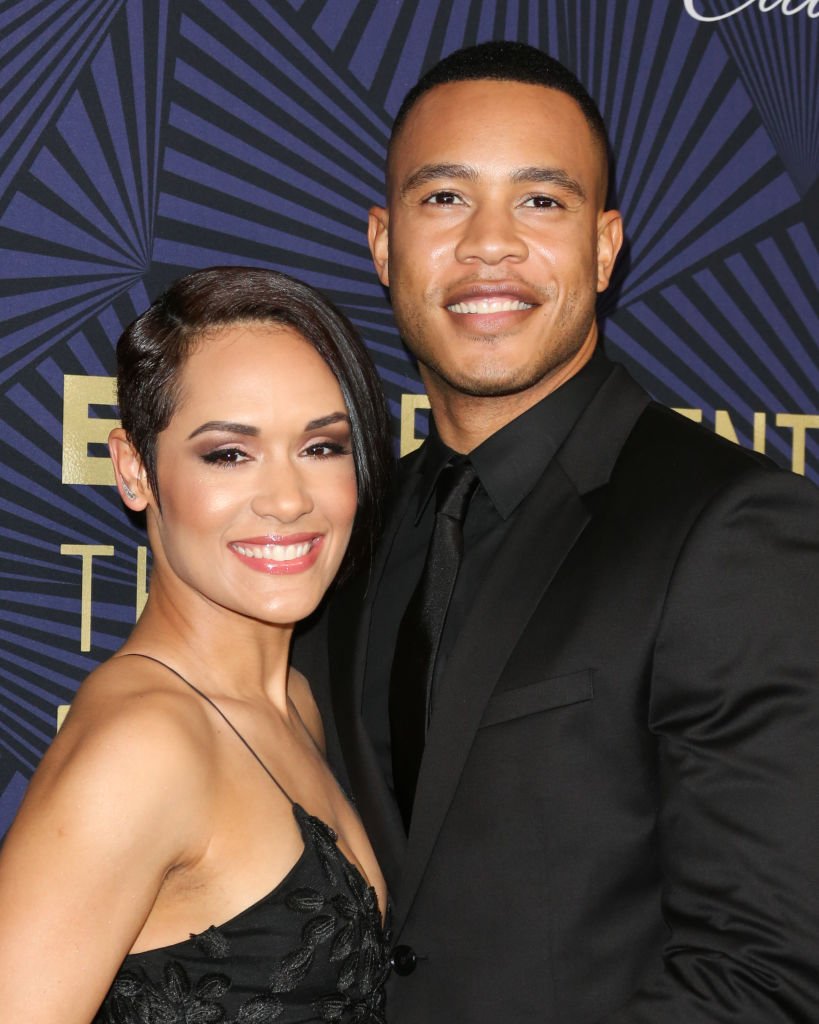 Grace Gealey and Trai Byers at BET's 2017 American Black Film Festival Honors Awards on February 17, 2017. | Photo: Getty Images
The first question was about the three things the couple had in common. Trai replied by saying that he and his wife both love "The Simpsons." Grace added that they loved oldies, while her husband said they "loved" food.
The next question was about the best marriage advice the couple were ever given. Trai said it was the advice about communication being key to a good relationship, and when his wife asked what he would say made good communication excellent, he said:
"I think that it's about clarity…when we are able to create a circumstance where we can be clear...it just builds the trust."
Explaining further, Trai said that communication was a big umbrella and varied from person to person and relationship to relationship, but that for him and Grace, it was more about clarity and feeling heard.
Adding to what her husband said, Grace said that communication was also about understanding every other person's communication culture and learning to know how to relate with that person.
Trai thanked Grace for accepting him as her husband and teaching him so much about being a man.
Trai and Grace are a sweet couple and take every opportunity to share their love for one another with their fans on social media. An example of that was when Trai celebrated his wife's birthday with a cute message, two years ago.
In the message, Trai gave thanks for the day of Grace's birth, saying that on that day he received a gift that he would have to wait for, grow for, and mature for, and that his wife was worth the wait.
The actor said that he had traveled far and wide but had never seen anything that compared to the smile on Grace's face whenever she woke up in the morning.
Trai went on to thank Grace for accepting him as her husband and teaching him so much about being a man. The proud husband also promised to love his wife until his death.
The sweet couple met on the set of "Empire" in 2014 and soon began a sizzling romance, in what many believe was love at first sight. The couple soon got engaged and were married on April 14, 2016.
Since their grand wedding at the Cayman Islands, Trai and Grace haven't looked back on loving each other every passing day and continue to remain a strong, solid unit.
Please fill in your e-mail so we can share with you our top stories!