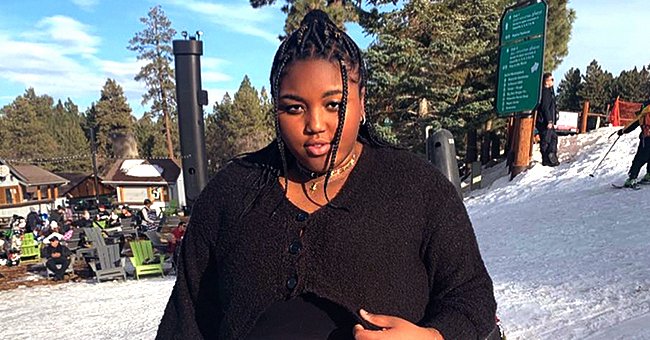 Instagram/syraismith
'Moesha' Star Brandy Norwood's Daughter Sy'rai Looks like Mom with Hair Braids in New Snaps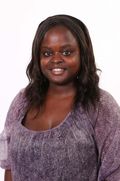 Brandy Norwood's daughter, Sy'rai Smith, went full in glam in makeup for a series of selfies as she showed off her braided hairstyle that made her look like her famous mother.
The apple doesn't fall far from the tree when it comes to Brandy Norwood and her daughter Sy'rai Smith.
The 17-year-old has adopted her mother's colourful fashion sense and love for her signature box braids hairstyles.
Recently, Sy'rai got glammed up for an impromptu photo shoot as she put on full makeup, complete with long lashes in a series of selfies as she showed off a high pony.
The teenager went for a natural and yet glammed look for her makeup. She wore gold shimmering eye shadow with a deep blush and glossy lip.
"Looking Good Rai Rai...Come On Skinnn," said one follower about her perfect glow. Another follower gushed over her beauty, and added, "pretty pretty pretty."
Fans showered her with compliments calling her "beautiful," "queen," and "cute." One fan compared her to her famous mother and noted their resemblance.

A fan commented on a series of selfie taken by Syria Smith as she showed off her makeup and braided hair | Source: Instagram.com/syraismith
When Brandy announced her pregnancy with Robert "Big Bert" Smith, she filmed her journey on MTV's "Brandy: Special Delivery" in 2002. It is
reported,
they split a year later.
While raising her daughter as a single mother, Brandy and Sy'rai share a notoriously close bond. The two often together at her events, and she always shares their sweet mother-daughter moments on Instagram.
Brandy might have to take a back seat as the star in her home. It is reported, Sy'rai is finally letting her musical talents flourish with the release of a song called "At Your Best," which was inspired by the late Aaliyah.
Brandy proudly supported her daughter when she shared a video for her new song. She glowed over the track saying in her caption, "angelic voice. Mama loves you."
Sy'rai is following in her mother's footsteps. At 16-years-old Brandy had made her big break in music with the release of her sophomore album, "Never Say Never."
However, her acting career might not have happened if Brandy's mother, Sonja Norwood, hadn't pushed to take the role of "Moesha." In an interview with Essence, Brandy admitted that she initially turned down the opportunity until Sonja pushed her to go for the audition.
Please fill in your e-mail so we can share with you our top stories!