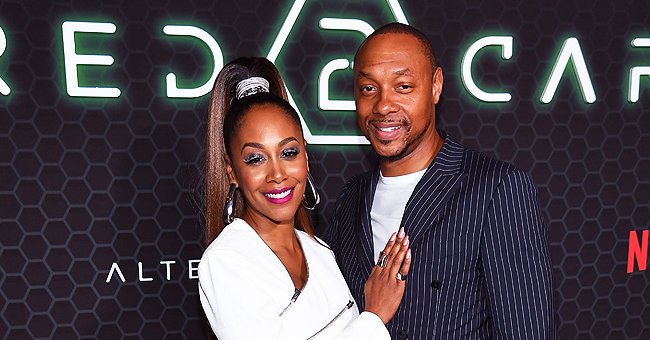 Getty Images
'All Rise' Star Simone Missick's Husband Dorian Is Also an Actor

Simone Missick of "All Rise" fame has been married to her husband, Dorian Missick, who is also an actor, for eight years, and they are a cute couple.
Dorian Missick is famous for his role in the television series, "Six Degree," where he portrays the character, Damian. Lovers of the game, "Grand Theft Auto: Vice City," would also recognize his voice for the character, Victor Vance.
Dorian married his lovely wife, Simone Missick, in 2012, and the couple continues to remain a strong and happy unit even after eight years of marital bliss.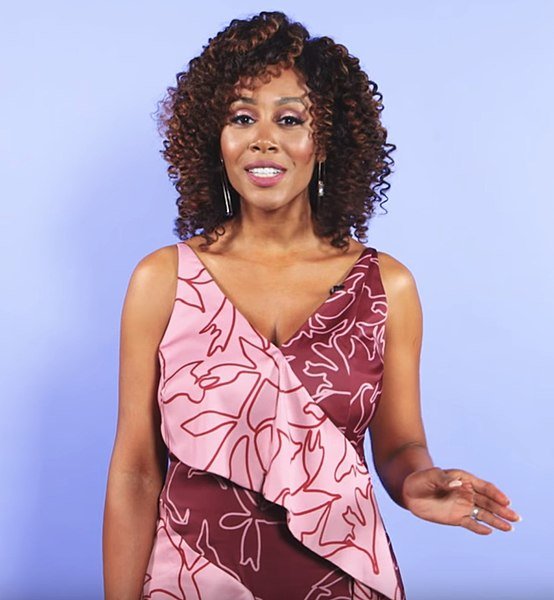 Simone Missick during an interview in June 29, 2018. | Photo: Wikimedia Commons
The lovebirds love to hang out together and were seen at the red carpet of the season 2 premiere of the television show, "Altered Carbon," which was held in February — Simone stars in it.
Dorian shared three images of himself and his beautiful wife from their night out together on his Instagram page. The couple looked cute and happy together. Dorian captioned the post:
"Supporting my supporting lady at her premiere for @altcarb season 2. This season is incredible."
Dorian Missick was born and bred in East Orange, New Jersey, but didn't spend his entire childhood there. While he was younger, his parents moved to Plainfield, where they remained until moving to Decatur, Georgia.
Dorian's family didn't stay too long in Georgia, as they soon headed back northeast, and raised their children in Brooklyn, New York. One can say that the young Dorian was all over the place, but he spent most of his youth in New Jersey and New York.
Simone answered questions about the finale on a chat with "Black Girl Nerds
The 44-year-old is one of four children of his parents. He has twin sisters, who his parents adopted, and also has a half-brother, which came about after his parents separated. The siblings do get along well and remain close.
Despite being in the limelight, Dorian is a private person. He and his wife have been able to keep themselves out of the spotlight and hardly ever discuss their personal matters in great detail.
Dorian's wife, Simone Missick, is more recognized for her role in "All Rise," where she stars as Lola Carmichael. The season finale of the "CBS" series is set to air on May 4, and Simone answered questions about the finale in a chat with "Black Girl Nerds."
The show digs deeper into the chaotic lives of those involved in the judicial system, such as judges, prosecutors, and public defenders, and their interactions with bailiffs, clerks, and cops, to get justice for people, despite Los Angeles' flawed legal process.
Simone spoke about how the CBS team was able to film implement changes to the finale episode with the current happenings in the world.
The actress explained that "All Rise," in the season finale, tried to show what the LA judicial system would do while faced with the present crisis, and how they would manage it.
Please fill in your e-mail so we can share with you our top stories!