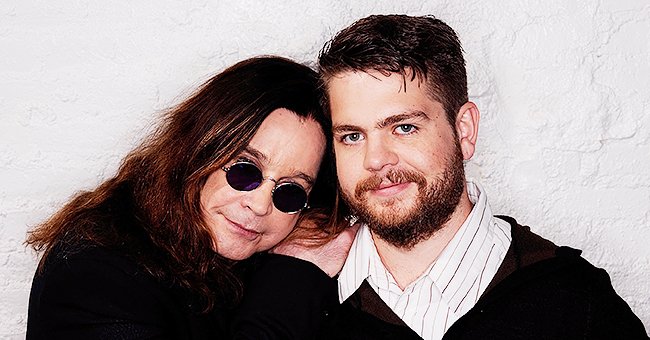 Getty Images
Ozzy Osbourne's Son Jack Gives Update about Father's Health Amid COVID-19 Quarantine

Ozzy Osbourne's son, Jack Osbourne, recently assured his dad's fanbase that the star instrumentalist is in capable hands during the lockdown.
In a recent virtual interview with ET, media personality Jack Osbourne opened up on details of how his family was faring amid the COVID-19 pandemic.
The "Portals to Hell" anchor explained that his dad was in good condition and keeping up with social distancing as much as possible.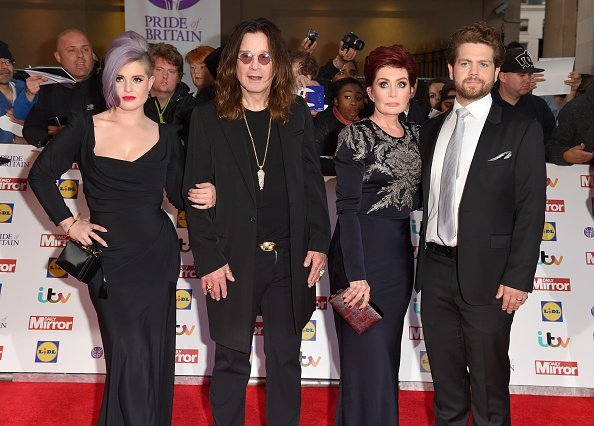 Kelly Osbourne, Ozzy Osbourne, Sharon Osbourne and Jack Osbourne at The Grosvenor House Hotel on September 28, 2015 in London, England. | Photo: Getty Images
NO COVID-19 HARM ON OZZY
Jack Osbourne and his music icon dad are both high-risk individuals as regards the novel coronavirus. Therefore, the family takes extra measures to keep them indoors and observe the right amount of social distancing and hygiene. He told ET's, Kevin Frazier:
I'm doing great, you know. Just been kind of keeping my head down and trying to stay as healthy as possible…"
While the younger Osbourne battles multiple sclerosis, his dad also faces struggles with Parkinson's disease. Speaking of the "Prince of Darkness," Jack made it known that Ozzy was in good health but was worried about not being able to go out. He added that the patriarch was "a little depressed."
THOUGHTS ON THE PANDEMIC
The reality star showed unwavering determination as he informed the news site that his dad would be kept safe and away from the virus as much as possible.
Kelly shared a video where she and her brother, Jack, were locked in a warm embrace.
HOW OZZY IS HANDLING HIS HEALTH
It is safe to say that the "No More Tears" crooner is pretty much holding on to positivity and not letting Parkinson's disease stand in the way.
A few days after announcing that he's been diagnosed with the disease, the star singer appeared on the red carpet with his daughter, Kelly. Ozzy was in attendance at the 2020 Grammys, which took place earlier in the year.
The 71-year-old socialite brought on his A-game as he donned his signature black ensemble and a bit of the "Ozzy" vibe. During their interview with GMA, Ozzy's wife, Sharon, revealed that Parkinson's was not a "death sentence."
THE OSBOURNES AMID COVID-19
Last month, the famous family was in the news concerning updates on them, while dealing with the pandemic.
Kelly was the focus after she tested negative to the novel coronavirus following speculations that she might have been infected.
The "Fashion Police" star who was earlier exposed to the virus took to Instagram, where she excitedly shared her happiness with fans.
Kelly shared a video where she and her brother, Jack, were locked in a warm embrace while she emotionally gushed in her caption.
Please fill in your e-mail so we can share with you our top stories!