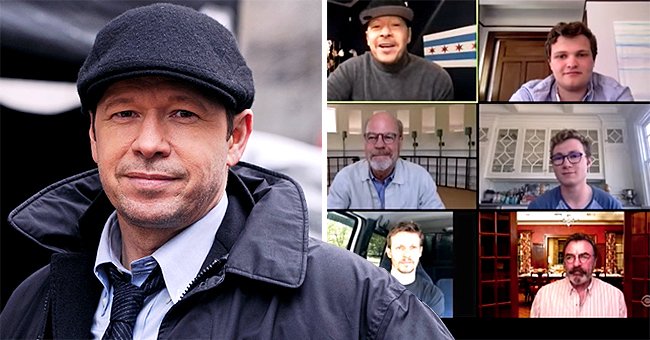 facebook.com/CBSBlueBloods GettyImages
Kevin Wade Says 'Blue Bloods' May Highlight COVID-19 in Future Episodes
The executive producer of the CBS hit series "Blue Bloods" stated that scenes addressing the current global health crisis might find it's way into future contents of the show.
The continuous spread of COVID-19 caused, not only sporting events, and live talk shows to be canceled, but also the production of movies and series paused due to the situation of things.
This leaves further operations via social media platforms. Just as celebrities have been catching up with their fans, cast members of the "Blue Bloods," particularly the Reagans family, are committed to hosting a weekly get-together online.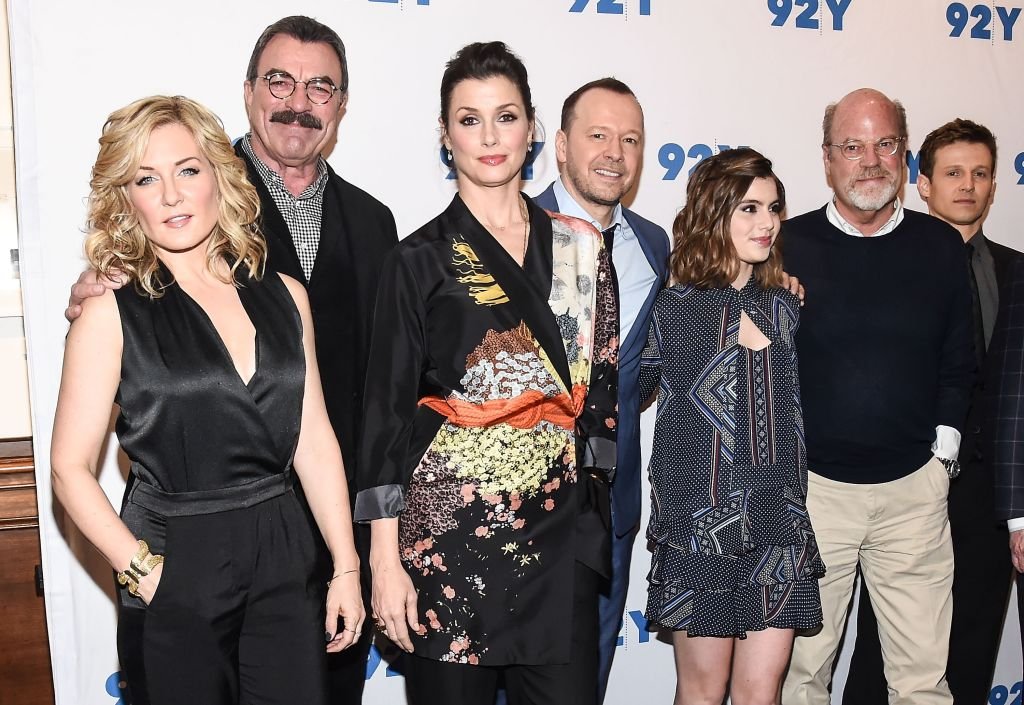 Amy Carlson, Tom Selleck, Bridget Moynahan, Donnie Wahlberg, Sami Gayle, Kevin Wade and Will Estes attend the Blue Bloods 150th episode celebration at 92Y on March 27, 2017. | Photo: Getty Images
In a recent post tagged "Dinner With the Reagans A Blue Bloods Special Video," Donnie Wahlberg began by introducing himself, then, he proceeded to other "Reagan" family members.
The show's creator, Kevin Wade, was also introduced before chatting with Wahlberg about including the COVID-19 content to the show. Kevin said:
"I don't think we can run far away from it, it's something I've been talking about with our writers…"
The producer further said that the show's setting would have fragments of the world's current state. The dinner table will be set to observe social distancing.
Viewers will see messages concerning the coronavirus pandemic, but it wouldn't overshadow the original show's content.
The characters all have an excellent relationship offscreen.
Kevin added that the big screen pushes a real-life narrative on their audience, and the COVID-19 reality involves the medical professionals on the frontline, offering their unrelenting support.
He concluded by saying that "Blue Bloods" will engage characters such as these medical officials, to honor their sacrifices. According to him:
"...we wouldn't be doing our show right if we didn't find some way to pay respect to that from our characters."
The last episode of season ten aired at the beginning of the month, and lots of fans couldn't wait, after a reminder from "Blue Bloods" official twitter page came a week before the show's finale.
With the conclusion of its last episode, for now, Tom Selleck, who stars as "Frank Reagan," and a long time cast member on the show, revealed to People that the show is far from ending.
The 75-year-old said that "Blue Bloods" seems very engaging, and as long as characters evolve, there'll never be a dull moment.
The characters all have an excellent relationship offscreen; Tom stated that he's friendly with all of them.
Please fill in your e-mail so we can share with you our top stories!