Singer Cassie's Husband Alex Fine Shares Cute Snaps with Their Daughter Frankie
Alex Fine shared outdoor images with his wife and baby daughter replicating a scene from a movie starring a famous celebrity couple. 
Alex Fine is beyond fine sharing photos with his wife Cassie and their cute daughter, Frankie. One of these photos was inspired by a film.
Alex took to his Instagram this week to showcase his precious moments with his family as they enjoyed the outdoors.
"THE PLACE BEYOND THE FINES"
The first photo in the series he shared was a replica of a family snapshot from the film, "The Place Beyond The Pines" which featured real-life married couple, Ryan Gosling and Eva Mendes.
In the original photo which Alex also shared, a blond-haired Ryan carries a baby in one hand and shields Eva's eyes with another.
Alex and Cassie reenacted it in their own version with Alex carrying Frankie in one hand and placing his other hand over Cassie's eyes. He also shared two images with his 5-month-old daughter while hopped on a motorcycle and captioned the pics, "The Place Beyond The Fines."
THEIR HAPPY FAMILY LIFE IN PHOTOS
Cassie and Alex became proud parents of Frankie in December. And the couple who announced Cassie's pregnancy five months prior has been in cloud nine ever since. Both dote on their daughter and often share photos of their family in their respective social media accounts.
The couple met at the gym where Alex was a trainer and while Cassie was still dating Diddy.
Back in March, Cassie shared beautiful images from a family photo shoot. In them, her husband was shirtless, revealing his tattooed body. Meanwhile, Cassie wore a sleeveless black crop top matching Frankie's black t-shirt.
The family-of-three was an image of perfection posing with their faces close together in one pic and with Cassie receiving a kiss from Alex in another.
THEIR LOVE STORY
Cassie and Alex were married in August, barely a month after announcing their engagement.  Theirs was a whirlwind romance that seemed to have kicked off just months after Cassie ended her 11-year relationship with Diddy.
The couple met at the gym where Alex was a trainer and while Cassie was still dating Diddy. In fact, it was Diddy who hired Alex to train Cassie. In October 2018, Cassie and Diddy broke up and by December, the singer and Alex made their relationship Instagram official.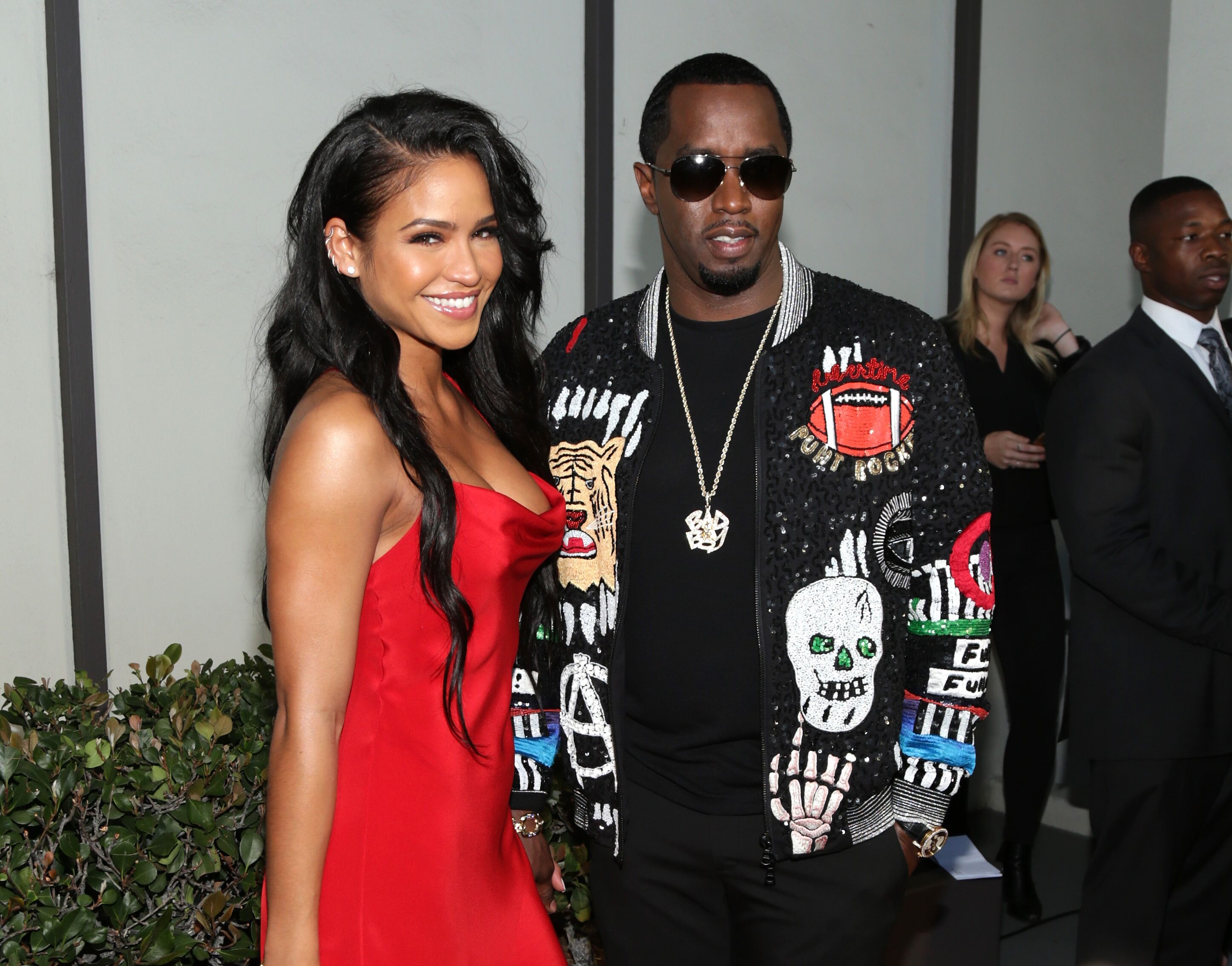 The reason for Cassie and Diddy's split was never revealed but there were rumors she was tired of his infidelity. Meanwhile, after going public with her relationship with Alex, there were also rumors that they were already together even before she split with Diddy.
Regardless of the circumstances that brought them together, Cassie and Alex seem to be where they're meant to be. Likewise, Diddy appears to have moved on from Cassie without any bitterness. He even congratulated her after learning about her pregnancy.