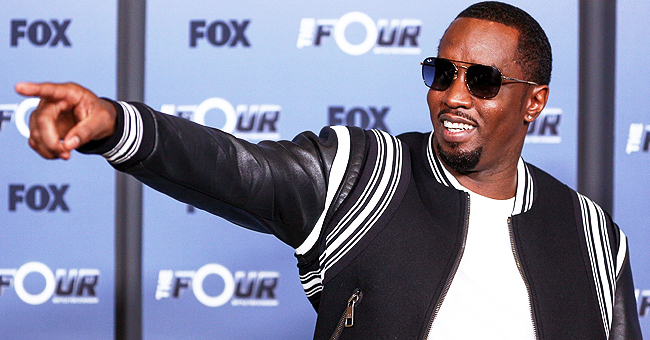 Getty Images
Diddy Shares His Phone Number with Fans after Pregnant Ex Cassie's Wedding to Alex Fine
It all started when Ashton Kutcher sent out a tweet asking his fans to text him if they wanted the "truth" after Demi Moore's allegations in her new memoir. Jennifer Lopez then tweeted out her number to promote "Hustlers." And Kerry Washington asked fans to text her questions to ask Gwyneth Paltrow on "Goop." Now Diddy has joined the bandwagon.
Last week Diddy shared a video on Instagram. "I'm about to go into this next era of my life, and I'm going to be doing a lot of positive things… a lot of disruptive things," said the Bad Boy CEO. "I want a deeper connection with my fans."
"So I came up with this idea," he continued. "I was [going to] get a special phone number and I was [going to] be able to give it to my family and my friends." What's more, the "Big Homie" rapper said that he'll let his fans know when he's in their area codes and they could ask him questions as well as send their résumés.
This seems to be a new trend among celebrities in an effort to connect with their fans. Early last month "Let You Love Me" singer Tinashe tweeted out her number saying, "Don't be mad if I don't text back fast." Needless to say, there was quite a frenzy among her loyal fans. "Maze" rapper Juice WRLD told his fans in an Instagram post, "Let's talk about everything and I promise I won't leave you on read."
But what could be this new "era of life" that Diddy is alluding to? Could it have anything to do with the fact that his pregnant ex recently got married? Diddy and Cassie were together on and off for 10 years. In October of last year, through an exclusive statement to Love B. Scott Cassie's rep stated the couple was "no longer together and haven't been for months."
In December of the same year, Cassie posted a photo of herself kissing a man at a Christmas party, making it Instagram official that she had a new beau. That man was Alex Fine, a bull rider and personal trainer. In June of this year, Cassie and Alex revealed that they are expecting a baby girl.
According to a Diddy insider who spoke to E! News, the music mogul "wants happiness for Cassie and her new chapter." The music producer was reportedly not surprised that Cassie was pregnant but he "didn't think it would happen this fast."
Cassie seemed to be making up for lost time because two months later, the "Me & U" singer revealed she and Alex are engaged. "My favorite day ever!" the singer said in the video's caption, along with the hashtag Mrs. Fine, a ring emoji, and the date of their engagement. A month later they tied the knot in a secret Malibu ceremony.
Meanwhile, Diddy has been churning the rumor mill after various sightings with a new lady. Diddy dating anyone after Cassie was bound to make the news. But what really set tongues wagging was the fact that the 49-year-old father of 6 was romantically linked to Steve Harvey's 22-year-old stepdaughter, Lori Harvey.
The rumors were further fueled when Diddy and Lori were spotted dining in Italy with the "Family Feud" host and his wife, Marjorie. In an interview with Vlad, Nick Cannon shared his thoughts on the matter. "I would be heartbroken if that was my own daughter… I would feel like I failed as a father if I'm sitting across the table with a dude the same age as me that's dating my daughter," "The Masked Singer" host confessed.
Please fill in your e-mail so we can share with you our top stories!