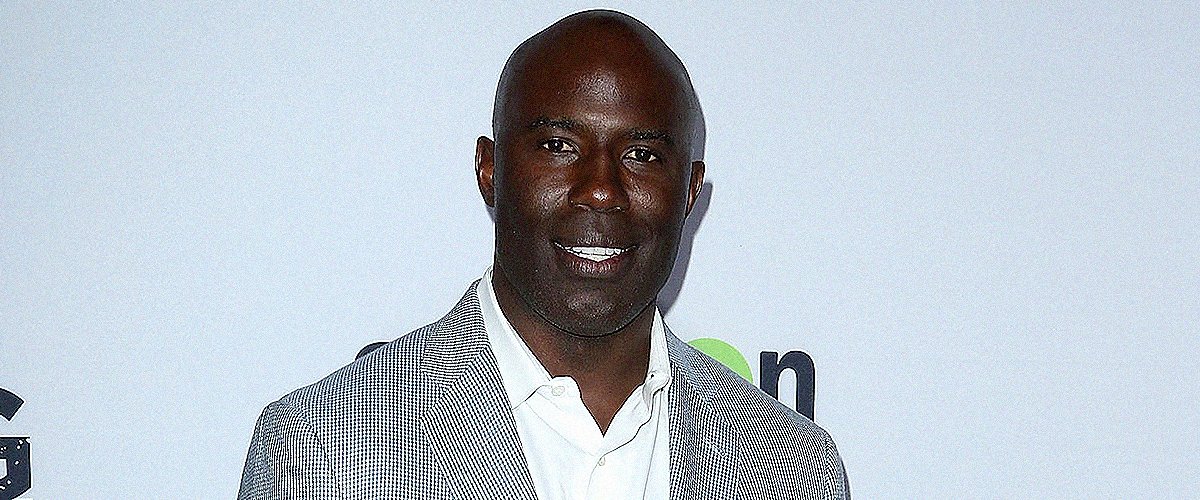 GettyImages
NFL Hall of Famer Terrell Davis Is a Proud Father of Three Kids He Shares with Tamiko Nash
Former NFL running back and Pro Football Hall of Famer Terrell Davis is the proud father of three kids who are already showing interest in the sports world, and he couldn't be prouder of his little athletes.
Although Terrell Davis was part of the Denver Broncos from 1995 to 2001, he was fully healthy throughout only four of the seven seasons that he saw as a professional player.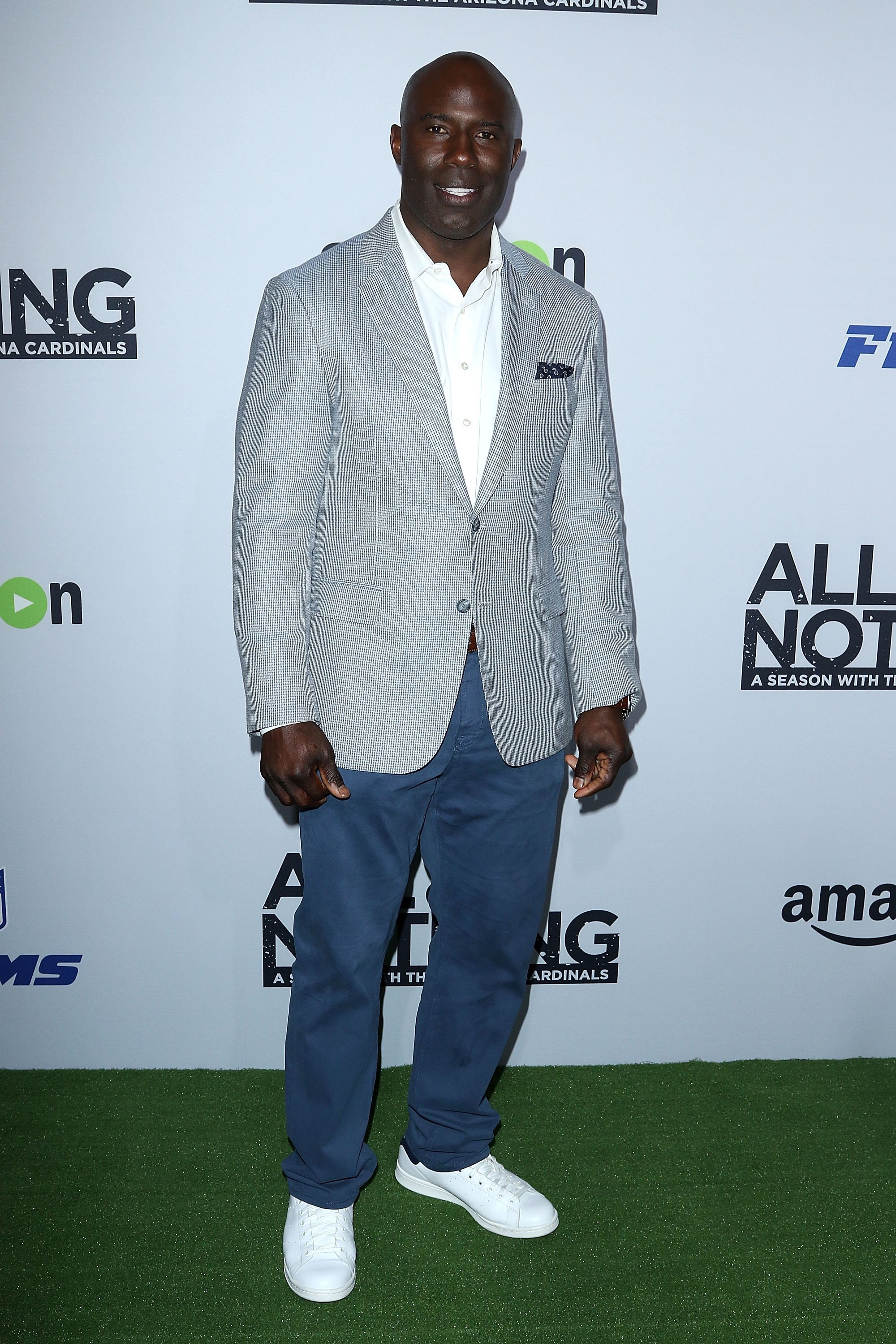 Terrell Davis attends the premiere of Amazon Video's 'All Or Nothing: A Season with The Arizona Cardinals' at Tom's Urban at L.A. Live on June 9, 2016 in Los Angeles, California. | Photo: GettyImages
Before getting plagued with injuries that left him unable to walk onto the field, Davis was considered one of—if not the best—running backs of his time.
After retiring from the NFL in 2001, Davis went on to work as a football analyst and correspondent for the NFL Network, and he also started a family with former Miss California Tamiko Nash.
TERRELL DAVIS' STATS & CAREER
Davis initially enrolled at Long Beach University in 1990 to play for the team coached by former Washington Redskins coach George Allen.
Davis has a great relationship with his kids but it seems things went awry with his wife.
Sadly, Allen passed away at the end of the season, and the university cut off its football program in 1991, so Davis transferred to the University of Georgia.
There, he became the leading running back during the 1993 season, until a hamstring injury in his senior year left him incapacitated for three games.
Davis' tendency to get injured affected his footing in the NFL draft, but still, he was drafted in the 6th Round of the 1995 NFL Draft by the Denver Broncos.
It was a long shot for Davis to make it to the line-up, but he managed to impress the Broncos' staff during the pre-season games and was promoted to starting running back during his rookie season, finishing with a total of 1,117 rushing yards.
Davis was named Offensive Player of the Year in 1996 and Super Bowl MVP in the Super Bowl XXXII in 1997, where he was a key factor in the victory of the Broncos over the Green Bay Packers.
In 1998, Davis rushed for 2,008 yards, becoming one of only seven players to have rushed over 2000 yards in a single season. That same year, he earned the League MVP Honor and led the Broncos to another Super Bowl victory.
Sadly, that was the last season Davis would play before suffering a knee injury from which he would hardly recover, and that kept him out of the game for an entire year.
Davis rushed for 6,413 yards and made 56 touchdowns during his first four seasons. Overall, by the time he retired, he had 7,607 rushing yards, 169 receptions, and 65 touchdowns.
TERRELL DAVIS'S WIFE & KIDS
After retiring, Davis went on to work as a correspondent and studio host for "NFL Total Access" at the NFL Network.
He also joins as a commentator for some NFL Europe games covered by the network from time to time, and on top of that, he's always traveling around the country to contribute at corporate speaking engagements.
He was inducted into the Colorado Sports Hall of Fame in 2004 and into the Pro Football Hall of Fame in 2017, during his eleventh year of eligibility.
Davis married former Miss California and Miss USA 2006 first runner-up Tamiko Nash in 2009, and they share three kids: sons Jaxon and Myles, and daughter Dylan.
The three kids are already embracing the competitive spirit of the family. Jaxon seems to be talented in both track and field and football, and he recently won 3 medals at the USATF National Junior Olympic Championship.
Myles and the adorable Dylan have also won some medals in track and field, although the girl ran her first race last year.
Dylan and Myles are also outgoing and not afraid of cameras, and earlier this year, during the NFL's Pro Bowl 2020, they took over their dad's reporting duties.
The adorable kids posed really important questions -- like their favorite color and cartoon -- to players like Russell Wilson, Mark Ingram, Derrick Henry, and more.
Although Davis has a great relationship with his kids, and once said in an Instagram post that his most important job is being a father, it seems things went awry with his wife.
Tamiko Nash filed for divorce last October, citing irreconcilable differences. However, it is not the first time that Tamiko filed for divorce, as she also did it in 2016 but apparently didn't go through with it.
TERRELL DAVIS' LIFE IN QUARANTINE
Like many people, Davis has been spending the past weeks at home with his children during the COVID-19 pandemic.
Talking to Fox News about the changes that social distancing has brought to his daily routine, Davis mentioned that while he's trying to follow his usual morning routine, the difference is he doesn't have to take the kids to school.
"It is different because the kids are home, and so now it's a lot of spending time with them," he explained and continued saying that sometimes iT's difficult to get any work done because the kids just want to play. He said:
"I have work to do and I'm trying to get ahead of a lot of stuff, they see you, and it's like, 'Well, OK, you can't go anywhere, so let's play all day.'"
Although it isn't clear if Davis and Tamiko are spending the quarantine together, Davis mentioned that not being able to visit or have the kids' grandparents visiting has been weird.
For Davis, having to explain to his kids that they can't go out has been a difficult task because he has to give them other options for entertainment.
"You can only get them to do so much school work and math and reading," Davis said. "Now it's movies, and it's iPads and all these electronics and stuff you try to stay away from."
Some of the activities Davis has been practicing with his kids include backyard basketball, puzzle-solving, "so that's been fun."
Please fill in your e-mail so we can share with you our top stories!