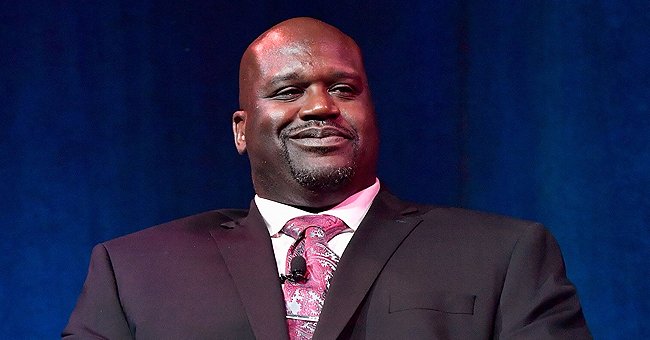 Getty Images
Shaquille O'Neal's Daughter Amirah Sizzles in Swimsuit & Bandana in New Photos

The eighteen-year-old is not a girl anymore but a determined young woman who is on her path to successful basketball career. But she is not the only one, her siblings are also following their dad's footsteps.
After Shaquille O'Neal's legendary NBA career, some of the news about him are turning towards his children. Like his daughter, Amirah, who is looking forward into making a name with her own style.
The eighteen-year-old is the second of four children Shaquille had with former wife, Shaunie Nelson. Amid quarantine, Amirah took to Instagram to post a series of selfies while enjoying some sunlight right outside her home.
In the pictures she is wearing a pink swimsuit and a red and pink pattern bandana that looks very stylish on her. Amirah shows us she is no longer a girl, but a determined young woman who is on the way to a big career.
ATHLETE STUDENTS
Amirah Sanaa inherited her father's skills as a basketball player and she is all into it. However, she is not the only one, since all four Shaq and Shaunie's children are following their dad's footsteps with their own talent.
Recently, Amirah announced that she is going to LSU, her father's alma mater, as a student-athlete, and that she is also very proud to go there and join her older brother, Shareef Rashaun, who is also making a basketball career at that university.
The new athlete student took to Instagram to post a photo wearing proudly her LSU uniform and wrote:
"Although I don't fully know what's ahead of me, I am ready for the challenge. I never imagined myself saying this, but I am excited to say that I have decided to commit to being a student athlete at LSU"
While Amirah has had an impressive career during her time in high school, averaging 17.2 points per game, her brother Shareef, has also forged his way to a remarkable and successful career from a top high school player to UCLA.
Unfortunately, he was diagnosed with an anomalous coronary artery and had to undergo an open-heart surgery in 2018 that stopped him from completing his first year at UCLA. He returned to training in the fall of 2019 and later he announced his transfer from UCLA to LSU.
Amirah and Shareef's younger siblings, Shaquir and Me'arah, are also following their dad and older brother and sister's basketball path in middle school and high school. Though they are still too young, they both have shown talent and interest in following a ball career.
SHAQ'S FAMILY
Shaquille O'Neal has a big family he is very proud of. He was married to Shaunie Nelson from 2002 to 2010, and from that marriage, they had four kids: Shareef and Amirah, born before they got married, and Shaqir Rashaun born in 2003, and Me'arah Sanaa in 2006.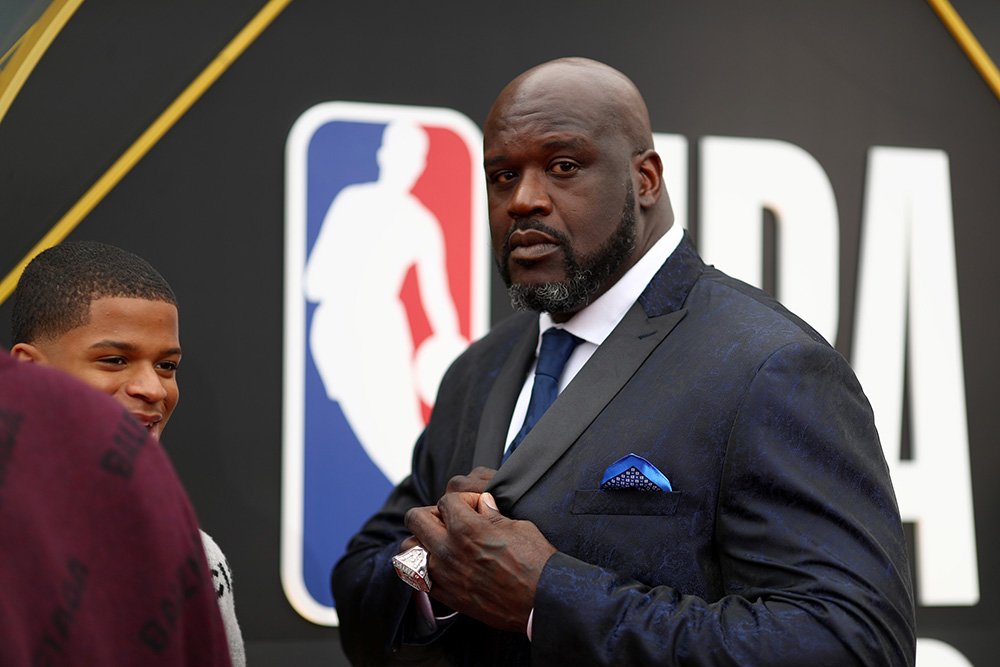 Shaquille O'Neal attends the 2019 NBA Awards presented by Kia on TNT at Barker Hangar on June 24, 2019 in Santa Monica, California. I Image: Getty Images.
They both also had one child each from previous relationships, Shaunie's son, Myles, and Shaq's first daughter, Taahira. In spite of their divorce, the couple developed a healthy co-parenting relationship.
Shaq has a very healthy relationship with all of his children, and they are all close to each other. They even have had kitchen parties amid quarantine to spend some quality time together at home.
Please fill in your e-mail so we can share with you our top stories!