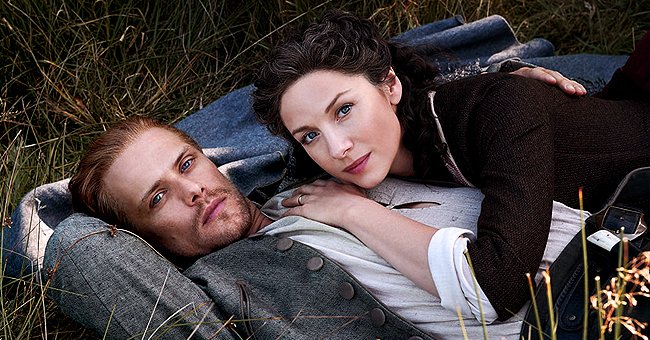 facebook.com/OutlanderTVSeries.starz
Inside 'Outlander' — Characters in the Time-traveling Drama Who Existed in Real Life

The time-traveling drama "Outlander" gave its viewers a glimpse of the past. But unknown to many, its interesting characters existed in real life.
At least six characters of the show are based on historical figures. These are Bonnie Prince Charlie, Stephen Bonnet, William Tryon, King Louis XV, Simon Fraser the 11th Lord Lovat, and Mother Hildegarde, as reported by Express.
These characters were put to life by Andrew Gower, Ed Speelers, Tim Downie, Lionel Lingelser, Clive Russell, Frances dela Tour, respectively. They all play fascinating roles set in the medieval era in every episode.
AN INFAMOUS BATTLE
While viewers enjoy the show's drama and action, they also learn history. The series followed several scenes based on historical and accurate events, as reported by Screenrant.
Among the accurate scenes of the show was the Battle of Culloden with Prince Charles Edward Stuart leading the Jacobites. It was an infamous bloody battle where his group lost the war, and many lives were killed.
The show's "Castle Leoch" and "Blackness Castle" were also real. Castle Leoch was actually the Doune Castle in Perthshire built in the 14th century, while the other one is a 15th-century ex-artillery fortress known as Fort William.
HISTORICAL INACCURACIES
On the other hand, some eagle-eyed viewers found historical inaccuracies that were added to the show. They noted that some of the situations were unlikely to happen in the medieval era, as reported by Express.
The raiding pirates in the given period, for example, were not likely to arrive in Scotland or the UK. These pirates from the Caribbean would travel around South America, Southern Europe, and Africa.
Moving to another country was unlikely during that time since these countries were still recovering from the conflict.
HEAVILY INVESTED FANS
Another scene pointed out as not true was the post-war Britain scene, where Claire and Frank elope to Scotland after World War II.
Moving to another country was unlikely during that time since these countries were still recovering from the conflict.
The actors portrayed their roles as historical figures in fictional settings. Their acting gave justice to the show, which is based on a book by Diana Gabaldon, as reported by Vanity Fair.
Casting director Suzanne Smith said she was aware of how fans are heavily invested in the story. "I know the fans have an idea that it has to be a certain set of eyes," she said.
"But it is the acting that comes into it and what each of those actors brings to the table," she added. Some movies are inspired by real-life events.
But for Carrol O' Connor, mostly known as Archie Bunker in "All In The Family," a real-life tragedy struck when his only child passed away.
Please fill in your e-mail so we can share with you our top stories!