Stephen Curry and Wife Ayesha Enjoy Best Date Night outside on the Patio
Ayesha Curry, the wife of the basketball star, Steph Curry, gave her Instagram fans a sneak peek of her date night with her man on the patio despite the ongoing global health crisis.
The cookbook author and celebrity chef seem to be enjoying the time of her life amid the pandemic. The couple who shares three kids, Riley, Ryan, and Canon, decided to steal some time to bask in each other's company as lovers do.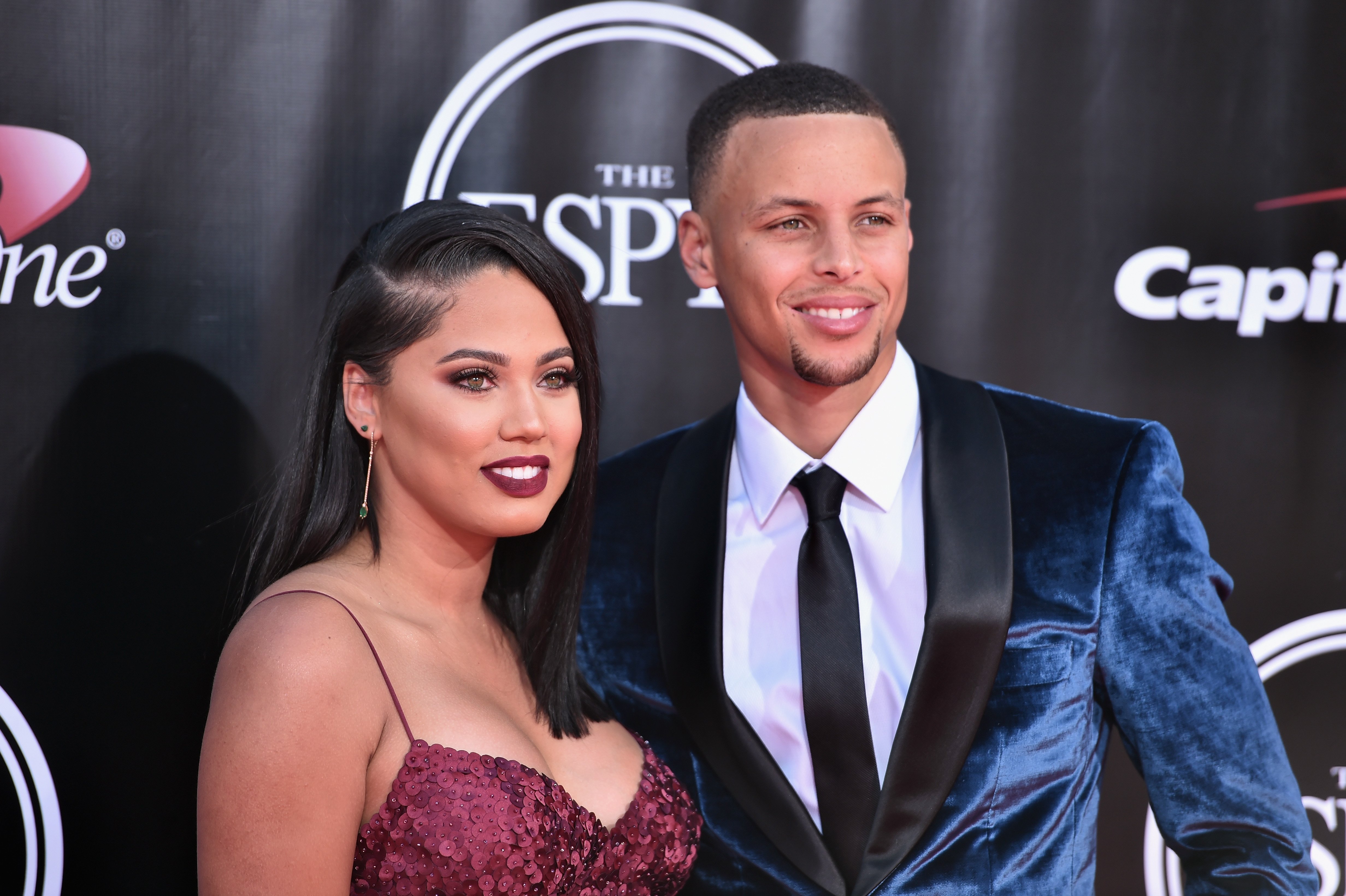 In the shared upload, Steph happily wrapped his arms around his woman, who heartily smiled with her hands against him. Though it was a date night, the couple opted for a simple look as they both dressed down for the occasion. Ayesha wrote:
"Best little date night in….but outside on the patio. We finalllllllly started Little Fires Everywhere. I LOVE. And I LOVE….(And yes I wore shoes..."
Lovers of the celebrity chef went on and on in the comment section about how adorable the duo are. It's no news that the Currys' are sweet bundles of happiness.
There is so much love shared between mother and father and the love is shared among every member of the family, including their young ones.
They have matching tattoos that hold significant meanings to their union.
A few weeks ago, Steph turned 32, and since he wasn't in the basketball court but at home with his family due to the coronavirus pandemic, the father of three had an in house birthday celebration with his pack.
He took to the gram to explain that although this year's birthday is different, he couldn't be any happier. The post featured the Curry gang, smiling from cheek to cheek, with the loving details:
"...I'm thankful and blessed to see another year! Know we all are feeling the uncertainty, but I pray that there's a calmness and stillness that is found through it all. #32."
The Golden Warriors Star player isn't the only one who loves his household. The tv-personality also views her home as a happy place.
Speaking to a news outlet, she explained that she's grateful to have a family of her own, where they "hold each other accountable, love each other and always are there for each other."
Their love doesn't end in just being supportive or having shared values, but going under the needle. The couple has matching tattoos that hold significant meanings to their union.
Before they exchanged vows in 2011, the couple were friends as teenagers but lost contact only to be reunited after high school.
Irrespective of the fact that they are public figures, they've kept their matters under wraps, and only share the fantastic moments of their love on the gram—such an enviable relationship.