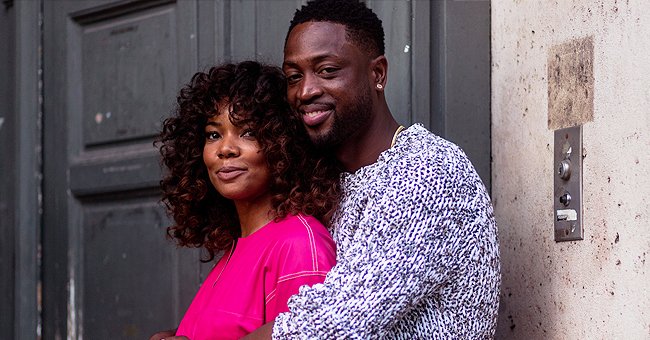 Getty Images
Gabrielle Union's Daughter Kaavia Poses in 'Flawless' T-Shirt and Cute Bandana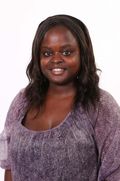 Gabrielle Union and Dwyane Wade's daughter, Kaavia James looked trendy as she wore a statement t-shirt that had the word "flawless" written across the front.
Gabrielle Union welcomed her first child with Dwyane Wade, a daughter named Kaavia James, via surrogate in 2018.
Kaavia's addition to the Wade family, which already included Dwyane's children from a previous relationship, inspired Gabrielle to write her first children's book titled "Welcome to the Party."
As an already accomplished author on the New York Times Bestseller for a memoir she wrote in 2017, she told PEOPLE:
"I've been inspired to create stories that are representative of the cultural melting pot, celebrate life, fun [and] teachable lessons."
Gabrielle has also expressed her desire to teach her daughter important life lessons about confidence. Recently she dressed her in a shirt that spoke volumes as it was written "flawless" on the front.
The moment was a little comical as Union shared the story behind Kaavia's pose and joked, "I mean, when you think about it, they should've known better having all that white furniture. Ima play it cool though."
The toddler looked like her usual trendy self; she was dressed in a Beyoncé inspired shirt written "flawless," printed shorts, colorful sneakers, and a striped turban.
One fan gushed over the look and admitted, "I want this outfit Kaavia!!!" Other fans commented n how much Kaavia looked like Gabrielle in the photos. Another fan agreed with the statement on her shirt.

A fan commented on a photo of Kaavia James sitting in a white high chair | Source: Instagram.com/kaaviajames
Kaavia has done more than just inspire her mother to write a book. At only two-years-old, she has a following of over 1 million people on Instagram.
The toddler's hilarious facial expressions have been the face of many memes. Trying to figure out where she gets it from, Gabrielle said, "I'd like to think the attitude is from me. She will stare into your soul and tell you about yourself through her eyes."
Gabrielle and Dwyane have hilariously dubbed their daughter the "shady baby" after her stoic facial expression.
In an interview with Ellen DeGeneres recently, Gabrielle joked that her daughter was like comedian George Carlin because he is both funny but also serious at the same time.
Please fill in your e-mail so we can share with you our top stories!