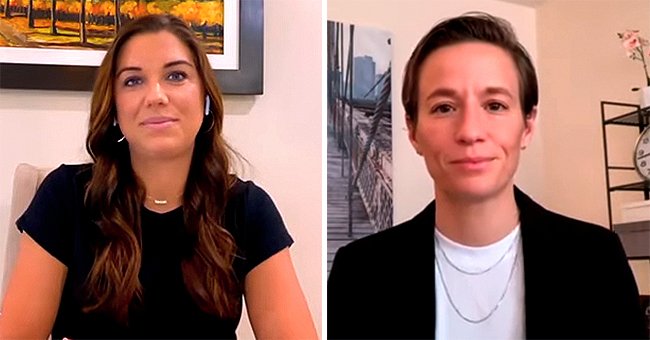 youtube.com/Good Morning America
Megan Rapinoe and Alex Morgan Disappointed over US Women's Equal Pay Rejection

Megan Rapino and Alex Morgan are fighting a battle for female soccer players across the US. Recently, the pair encountered a setback, which they admit they didn't see coming.
On Monday, "Good Morning America" spoke with two front liners of the United States women's national soccer team, Megan Rapinoe, and Alex Morgan.
Last week, the pair's $66-million lawsuit against the US Soccer Federation was dismissed by a judge in a decision that the women believe would have propelled equality in sports.
Rapinoe and Morgan shared their reactions to the news with host Robin Roberts. Rapinoe, 34, said she was "very shocked with the ruling and the explanation that was given."
She added: "It was very disappointing to be honest." The soccer player attempted to explain why the reasoning didn't make sense to her and insisted the fight wasn't over.
Her colleague, who has a baby on the way, was also surprised. "This decision was out of left field for us," said Morgan, who also noted that they would be making an appeal.
When asked what message she'd like to share with fans, Morgan thanked them and said the news was "nothing that's going to stop or deter us from what we have always been true to, and that's true equality in the sport."
According to People, Judge R. Gary Klausner was the one who concluded that the female soccer team "didn't prove discrimination under the Equal Pay Act."
Rapinoe explained that the fact that the women made more is due to them winning two World Cups and the majority of the games they played. They were never offered the same terms as the men's team.
She further noted that they would have gotten three times more if they had the same contract as the men. "So many women go through this," said the sportswoman.
Last December, Rapinoe's focus was on fashion rather than perceived injustice when she stepped out for the Sports Illustrated Awards Gala in New York.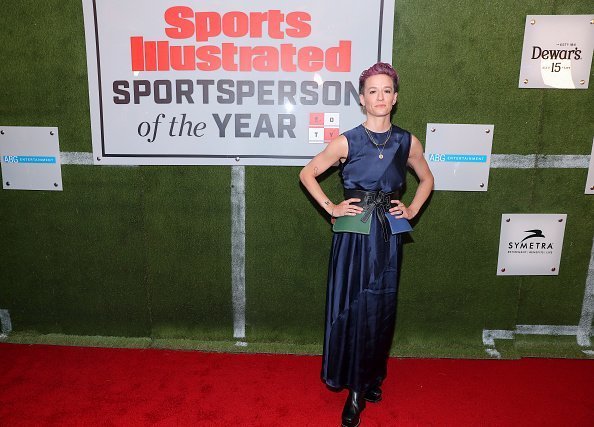 Megan Rapinoe at the Sports Illustrated Sportsperson Of The Year 2019 on December 09, 2019 | Photo: Getty Images
At the time, Rapinoe sported purple hair to receive her honor as the "SportsPerson of the Year." The team captain wore a floor-length navy blue dress with green and blue detailing at the waist.
Last year, the soccer player shone in France, where she scored six goals to help her team win the 2019 World Cup. Despite a lack of equal pay, Rapinoe intends to continue hitting the field.
Please fill in your e-mail so we can share with you our top stories!