Kristy Katzmann Stars in New Pregnancy Dating Show 'Labor of Love' — inside Her Personal Life
Former "The Bachelor" contestant Kristy Katzmann has landed herself a role in the upcoming Fox series "Labor of Love," which would follow her unusual journey towards finding love and also prepare her for motherhood. The show is set to begin on May 21.
Fox has revealed that the long-rumored reality series "Labor of Love" would be launched on May 21. Word of the series, which was produced by Howard Owens first sprung up in 2017 when Fox revealed that the company had set eyes on returning to intriguing reality fare with the series. 
At the time, the names of characters and hosts were uncertain, and only the storyline was revealed.
The show was set to follow professional women in their 30's or 40's who have decided to have children and are searching for love as well as potential baby daddies for their unborn kids. Kristy would be launching the much-anticipated show.
The show would feature Kristy, a smart, successful, and gorgeous professional woman who seems to have it all, except the one thing she wants most — a child.
She would be introduced to fifteen men who are like minds and have common interests with her. Each week, the men would go through a series of challenges to showcase their prowess and paternal traits as well as relationship skills while also trying to spark a relationship with Kristy.
After eight episodes, Kristy will decide if she has found the man she would like to start a relationship and a family with or determine if she will make the journey of motherhood alone.
"Melrose Place" actress Kristina Davis is also set to host the upcoming series and help the hopeful romantic, Kristy Katzmann's "Labor of Love" fantasy come to fruition.
MEET KRISTY KATZMANN
Kristy is an acupuncturist from the small village, Gurnee in Lake County, Illinois. She first rose to recognition in 2007 when she first appeared on the eleventh season of the ABC reality television series "The Bachelor."
She was one of the twenty-five women vying for the attention of and, ultimately, receiving the final rose from the season's man of the moment, Stephen Bradley Womack. 
Womack was a handsome winemaker from Austin, Texas, who ended up rejecting all of the competing bachelorettes, including Kristy.
Kristy Katzmann's "The Bachelor" moment was short-lived as she was eliminated from the show and sent home on the fifth episode of "The Bachelor" season 11. Her hope to find a happily-ever-after with Womack sadly slipped away. 
Since gracing television screens with that appearance in 2007, the 41-year-old transitioned from practicing acupuncture to having a blooming career in sales.
KRISTY'S CAREER
Kristy's career took an unexpected turn when she and her sister, Sarah Gross, started a beauty and fashion blog called "The Modern Mamanista." 
The blog bloomed over the years and evolved into a safe space where women could come together and share everything, including fashion tips, lifestyle tips, and even health-related tips.
The 41-year-old quickly grabbed the reins in the sales and account management aspects of the business, a far cry from her previous work as an acupuncturist. The soon-to-be reality star often takes to social media to express her joy and pride in being the career woman that she has become.
Along with her flourishing career, Kristy Katzmann is now more than ready to start a family. In the trailer Fox released on the company's official Youtube page, Kristy confessed that she was just as nervous as her potential partners.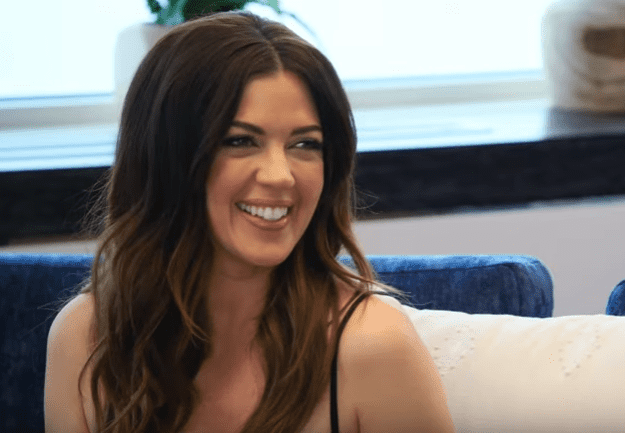 Kristina Davis opened up about her first impression when she heard about the show. She said:
"When I first heard the premise of 'Labor of Love,' I knew I had to be a part of this show. I believe every woman should feel empowered to go after their dreams."
Kristina's excitement for the series stemmed from her tremendous support for Kristy's resolution to take charge of her life and find what she had been searching for for a long time.
She herself has remained single. In 2011, Kristina Davis adopted her daughter, and seven years after, she adopted her son.
Both women can't wait for the series to finally kick-off and show the world how Kristy works her way through finding love and having a baby of her own.