Kobe Bryant's Wife Vanessa Finds Card Husband Wrote Her before His Death
On her birthday, Vanessa Bryant shared a letter she discovered from Kobe Bryant, almost four months after his tragic death - addressed to "the love of my life."
Vanessa Bryant turned 38 on Tuesday, and she had an unexpected find that gave her exactly what she needed to face the first birthday without her late husband and their 14-year-old daughter Gianna.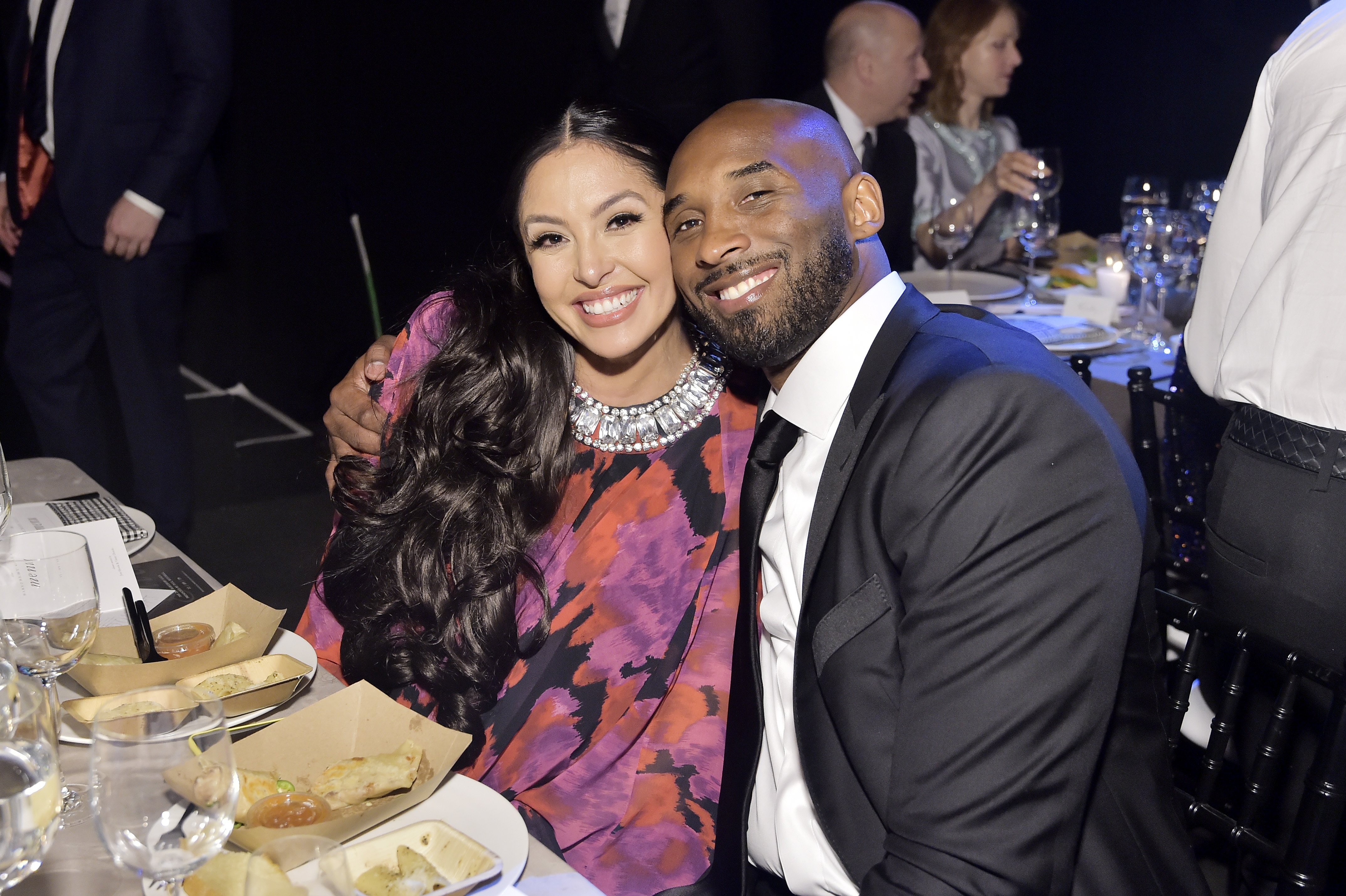 THE LETTER
Gianna and her father made up two of nine passengers that tragically died when their helicopter crashed in Calabasas on Sunday, January 26. 
Alongside a picture of the envelope she found, Vanessa explained that she came across one labeled "To: The Love of my Life" on Monday but decided to wait until her birthday to open it.
"It gave me something to look forward to today," Vanessa wrote. "❤️Missing the Love of my Life and my sweet little Mamacita- my fellow Taurus. Grateful to wake up to my 3 sweet girls today. Wish we were all together. ❤️❤️❤️❤️❤️❤️"
ANOTHER RECENT BRYANT BIRTHDAY
On May 1, Gianna would have turned 14. She had followed her father's footsteps into Basketball, and she became known for her big heart and talent, just like her father as well.
In celebration of the day, Vanessa shared a heartfelt tribute to her daughter alongside a beautiful picture of the teen, as she wrote:
"Gianna. Mommy loves you more than I can ever show you. You are part of MY SOUL forever. I miss you so much every day."
FIRST WEDDING ANNIVERSARY WITHOUT KOBE
Apart from Gianna, Vanessa and Kobe also share daughters Natalia, 17, and Bianka, 3, as well as ten-month-old Capri, and the couple would have celebrated their 19th wedding anniversary last month.
Sharing a tribute to her late husband to mark the occasion, Vanessa posted a throwback picture of them and shared that she missed him "so much," wishing he could still hold her in his arms.
Legendary NBA star Kobe and Vanessa first met during a shoot for a music video back in 1999. With Vanessa in highschool and Kobe 20 years old at the time, he popped the question after she turned eighteen, followed by their wedding in April 2001.
THE ANNIVERSARY GIFT
The special day didn't go without a gesture of love, as Vanessa Bryant received various bouquets of flowers, more specifically, roses.
Sharing pictures of them with her followers, Vanessa gushed about the "anniversary flowers from my Kobe," and thanked one of Kobe's closest friends, Pau Gasol, and his wife, Cat McDonnell for sending her pink and red roses.