Sharon Stone Congratulates Duane 'Dog' Chapman on His Engagement to Francie Frane
Duane "Dog" Chapman has found love again and he recently got engaged to the woman! Actress Sharon Stone was one of the people who congratulated the reality star on hearing his good news.
On Monday, Chapman, 67, took to his social media accounts to share an exclusive interview that he did with "The Sun." In the interview, the star revealed that he was engaged to his girlfriend Francie Frane, 51.
The posts also included lovely photos of the couple showing off Frane's engagement ring. The pair looked happy as they posed together with huge smiles on their faces.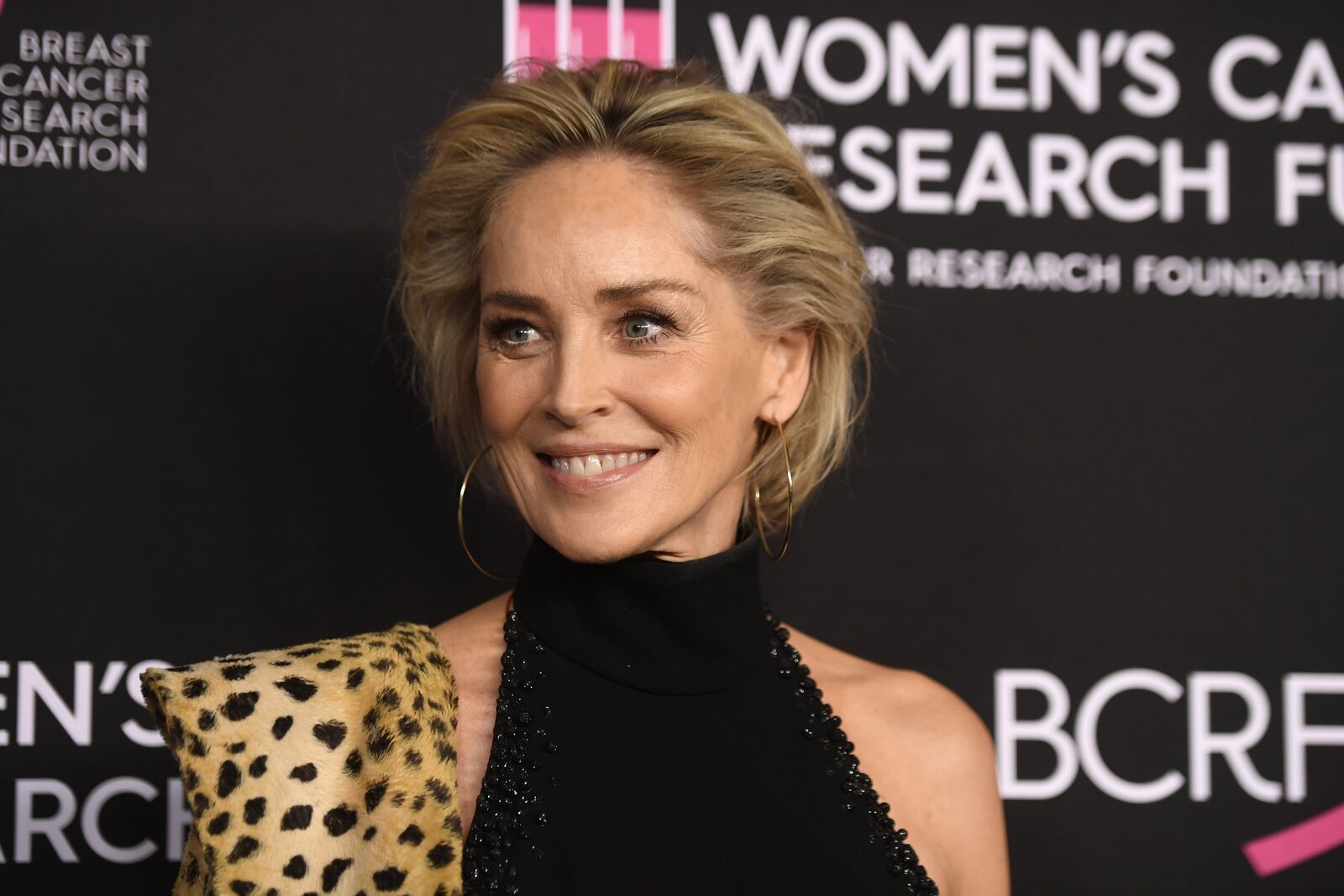 SHARON STONE CONGRATULATES DUANE
Chapman's engagement comes after ten months since he lost his wife, Beth Chapman, 51, to cancer. The late reality star and co-bounty hunter died in June 2019, after battling throat and lung cancer.
Stone took to Twitter to congratulate Chapman and Frane on their engagement. She wrote: "I'm VERY happy for you both! God Bless… SHARON."
HOW CHAPMAN PROPOSED
The Oscar-nominated actress is well-known for her roles in films like "Total Recall," "Basic Instinct," "Sliver," "Casino," and "Lovelace." In the interview, it was revealed how Chapman "got down on one knee and popped the question in a romantic candlelit proposal at their home in Colorado."
Frane shared how she hadn't expected the proposal. She recalled going out to get some food and coming home to find the lights turned down.
DUANE WANTS A BIG WEDDING
Only a few lights were on and there were candles that were lit. The "Dog's Most Wanted" reality star said he was happy and wanted to have the "biggest wedding there's ever been."
COUPLE STARTED DATING THIS YEAR
The bounty hunter hopes to host "one hell of a party" that will be open to his fans. A couple of weeks ago, Chapman confirmed they'd been dating since earlier in the year.
May 4, 2020
BONNIE DEFENDS DAD
The "Dog the Bounty Hunter" star's daughter, Bonnie Chapman, 21, defended her father's quick engagement. In an Instagram post, she thanked all the supportive people and allegedly asked critics to "please just let my father live in peace."
CONGRATULATIONS to my friend @DogBountyHunter And #FrancieFrane on your engagement!! I'm VERY happy for you both! God Bless ❤️ SHARON

— Sharon Stone (@sharonstone) May 5, 2020
DAUGHTER WANTS DUANE TO BE HAPPY
She reportedly confessed: "It's been extremely difficult to see one parent pass, and the other so intent on following." Bonnie noted that her father deserved "to be happy."