Jacob Latimore's Mom Tish Taylor Is an Entertainment Manager & Looks Ageless — Meet 'The Chi' Star's Mother
Jacob Latimore is a young actor and rapper better known for his work on the series "The Chi" and the film "Like a Boss." The last title is apt to describe Jacob's mother, Tish Taylor, who not only manages his career but also has an amazing career.
Jacob Latimore has been in the entertainment industry since he was nine years old. He started releasing music in 2005 and later crossed over to acting in 2010 when he landed his first role in the film "Vanishing on 7th Street."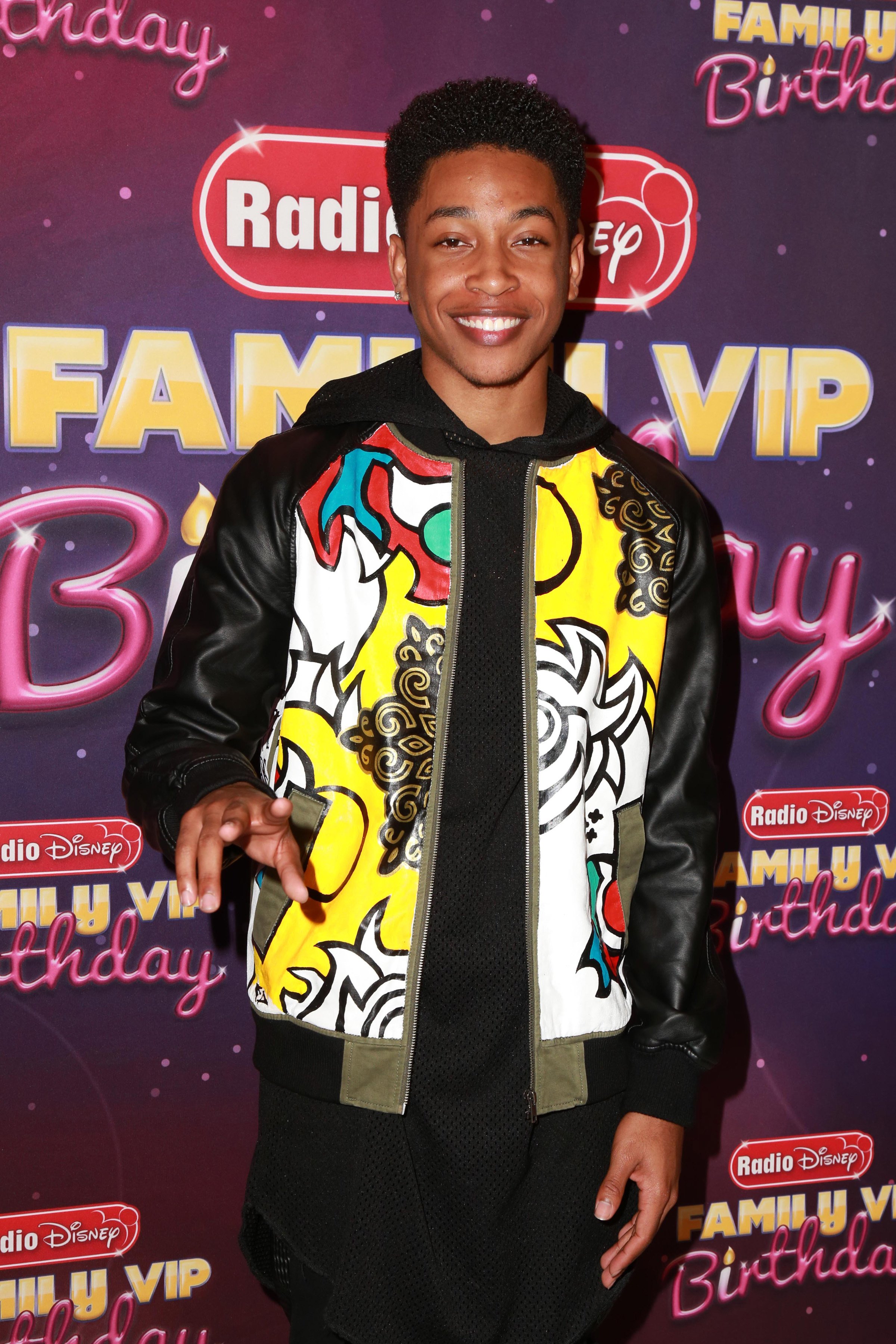 After that, he appeared on major films like "Black Nativity," "Ride Along," The Maze Runner," and Will Smith's "Collateral Beauty."
In 2016, Latimore released his first album, "Connection," and started earning a most stable fanbase in the music world before landing his first leading role in 2018 on Lena Waithe's "The Chi."
In the series, aside from bringing Emmett to life, Latimore has shared the screen with stars like Tiffany Boone, and Jason Mitchell, who left on season 2 after facing allegations of indecent conduct.
Aside from Jacob Latimore, Tish has also worked with rapper YFN Lucci, and singer-songwriter Lxrd Rossi.
Latimore owes his success, in part, to his beautiful mother, who also works as his manager and has been his partner in crime from the first moment he decided to break into Hollywood.
MEET JACOB LATIMORE'S MOM
Latimore was born to Latitia "Tish" Taylor and Jacob Sr. in 1996 when they were seniors in high school.
Tish and Jacob Sr. didn't stay together, and Latimore went to live with his mother in Atlanta in 2007 but remained close to his father anyway.
Tish has been managing her son's career since the first moment he expressed his interest in music when he was a child. And because she already had a background in the music industry, Tish knew what to do.
A talent entrepreneur, entertainment manager, and marketing executive, Tish started working for Sony Music in the late '90s, right before graduating.
She studied at the Illinois Institute of Art and graduated with a Bachelor's Degree in Marketing with a focus in Fashion and Marketing and Merchandising.
Tish started doing marketing for Sony Music in Wisconsin, and although her work involved brand management, she said her first official position was that of project and account manager.
However, throughout the five years she stayed with the company, Tish learned and embraced all the tools she would need to kick off her son's career and, eventually, her own talent management company.
Tish is now the founder of Tish Taylor 360, Incorporated, a portfolio of businesses and products that include a marketing agency, a TV and film development company, and a book publishing company.
She's also working on an inspirational brand for women, an electronics company, and a brand of wellness products.
A PROUD MOMAGER
Tish believes that one of the biggest challenges for any manager is working with a client that doesn't follow directions or takes advice, which is why working with her son has been rewarding and easy.
The proud mom states that her son's career has been on autopilot for the past years, and it also helps, of course, that he listens to everything she says.
"I enjoy working with Jacob. We have been a team since he was 9 years old. He is now 23 years old," Tish said in an interview last year, and continued:
"Jacob is a multi-hyphenate talent, he has many gifts plus he is a hard worker. He makes being his manager very easy."
The marketing pro stated that, like her son, the best clients are those "willing to learn the business side of things, although the creative is their focus."
Aside from Jacob Latimore, Tish has also worked with rapper YFN Lucci, and singer-songwriter Lxrd Rossi.
IMPARTING HER KNOWLEDGE
Through her publishing company, Tish is now sharing her knowledge about the entertainment industry to help other aspiring momagers, self-managed artists, and independent labels.
She has released two e-books, "Talent Management Entrepreneurship Basics E-book," and "The Business Behind the Band Marketing Plan Guide and Workbook."
Tish said the material is aimed at those artists and entrepreneurs who want to make a "real" profit from their music and brand.
She's also continually offering online courses and webinars about digital marketing strategies and growing independent record labels and other entertainment-related businesses.