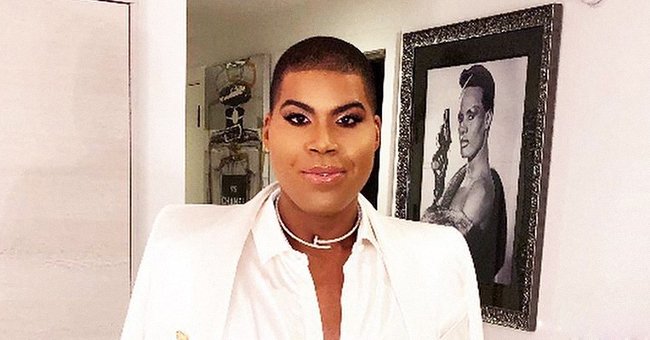 instagram.com/ejjohnson_
Magic Johnson's Son EJ Stuns in Black Slit Skirt and White Top in New Photos

Reality television personality and the son of former basketball player Magic Johnson, EJ Johnson, took to Instagram to share a stunning picture of himself in a captivating ensemble.
EJ Johnson, a former "Rich Kids of Beverly Hills" star and the son of the retired Lakers' basketball player, Magic Johnson, shared a picture of himself dressed up for "Hollywood" Netflix screening event. He captioned:
"...and after finishing the series, the messages of and pushing past stereotypes were very powerful."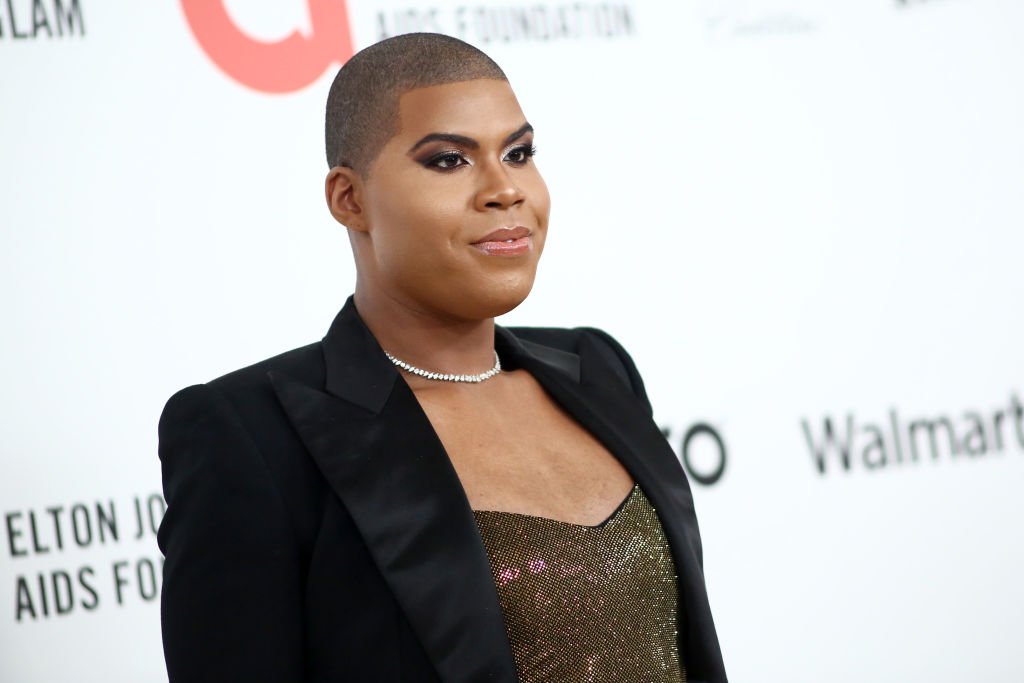 EJ Joshnson walks the red carpet at the Elton John AIDS Foundation Academy Awards Viewing Party on February 09, 2020. | Photo: Getty Images
EJ added that he was a firm believer of asking, "why not," when people said someone was out of their league or they had a dream that seemed too far fetched.
He concluded his caption saying that it was projects like that, that made him excited to be an actor and tell stories that will shatter the mold. He also briefly gushed about his deconstructed jacket and skirt ensemble.
EJ confessed that he did not see himself undergoing a transgender transition.
In a 2013 interview with CNN's Anderson Cooper, Magic Johnson, the former president of basketball operations of the Los Angeles Lakers, revealed that he was proud of his son.
The sixty-year-old began by saying that he wished black communities would learn to accept gay family members for who they were. He also acknowledged the fact that being gay in a minority community was not easy. Magic said:
"It is important that Cookie [His wife] and I support our son... but we are part of the minorities in this."
Johnson admitted that he knew that the young men and women in the black community who identified either as gay or lesbian were afraid to tell their parents. He, on the other hand, wanted his kids to tell him everything.
The proud father revealed that he is a Christian, and he did go to church, but he knew that his son being gay was a reality that he could not change but only accept. The former sportsman emphasized that he did not care if others did not agree with him.
EJ first came out as gay in 2013 when he was outed by TMZ, who released pictures of the 21-year-old holding hands with a male friend.
In 2019, the 27-year-old reality TV star confessed that he did not see himself undergoing a transgender transition anytime in the future because he felt like he was in the right body.
Since then, EJ has lived up to his words, often flaunting his body and style on social media, proving how comfortable and happy he is being himself.
Please fill in your e-mail so we can share with you our top stories!