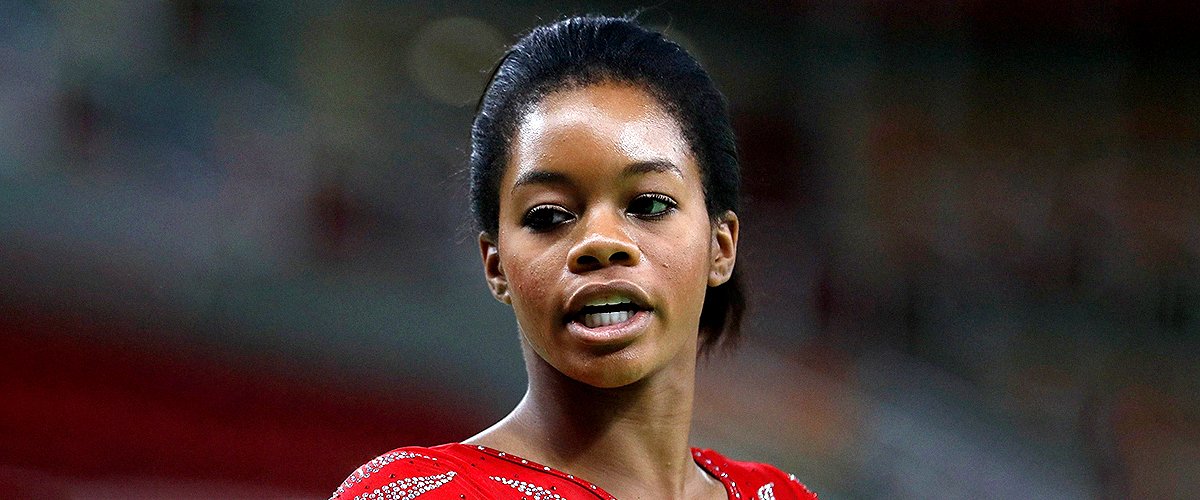 Wikimedia Commons/Fernando Frazão/CC BY 3.0 BR
Gabby Douglas' Mom Raised Her Alone after Her Dad Left Them — Meet Natalie Hawkins
With her remarkable performances in the 2012 Olympic games in London, the Artistic gymnast became a household name in the US, but her mother stands behind her as her biggest support.
24-year-old Olympic gymnast Gabby Douglas has been training in the sport of her choice since she can recall, and her efforts have earned her worldwide recognition, but to get where she is right now, she had to overcome many difficulties.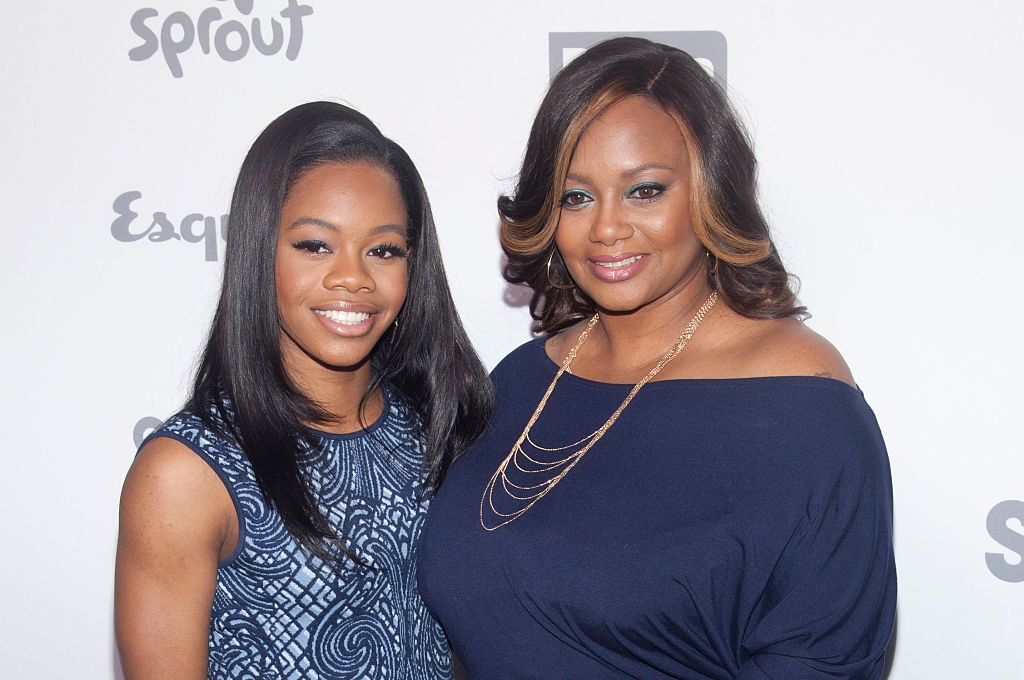 Gabby Douglas and Natalie Hawkins attend the "2015 NBCUniversal Cable Entertainment Upfront" at the Jacob K. Javits Convention Center in New York City. I Image: Getty Images.
Gabby was raised by her mother Natalie Hawkins with much struggle since the mother of the Olympian became estranged from the father of her four children in the late 2000s. As Gabby told the New York Post in 2012:
"It was definitely hard on her part, and she had to take care of me and the rest of my siblings."
A SINGLE MOTHER
Natalie is the mother of four children, shared with her former husband Timothy Douglas, an Air Force veteran who became estranged from the family when Gabby was only nine years old.
The couple married in 2005 and officially separated in 2007. Two years later, Hawkins filed the papers to initiate a divorce that took years to become final.
Hawkins and Timothy were involved in a prolonged legal battle regarding financial support and the custody of the children, but according to most accounts, Natalie battled to bring up her children on her own.
"It was really hard for us growing up — my dad had left us, so he wasn't really in the picture anymore," Gabby told the New York Post.
FINANCIAL TROUBLE
Being a single mother of four was hard enough of a task and a financial burden for Natalie, and on top of that, she had to struggle to pay for the expenses of Gabby pursuing her passion.
She had to apply for military scholarships to keep Gabby training in the best possible gyms, and in 2006, the aspiring gymnast received a $500 grant from a non-profit to attend a renowned gymnastics camp in Texas.
Until 2011, Natalie worked as a debt-recovery specialist for HSBC Bank, but due to some health issues she was put on medical leave from the job and was surviving thanks to Social Security checks before Gabby made it to the Olympics.
Before Gabby made it big with the support of the entire household, the family was at risk of losing their Virginia Beach home because of unpaid utility bills.
In 2012, Natalie had no alternative but to file for Chapter 13 bankruptcy as a way to pay her debt over several years, something that has never made her feel embarrassed.
"It's my story, it's part of me. I'm not even embarrassed about it. It shows that even though I didn't like to have to do it, I'm glad there was something there for me to be able to protect my home," Natalie told ESPN back then.
GIVING HER PERMISSION
Natalie not only was a loving and devoted mother, but she was also aware enough to know early on that her daughter Gabby was meant to do something big in American sports history.
Being the mother of such a precocious athlete wasn't always easy since she had to learn to let go of Gabby and allow her to chase her dreams at a young age.
Gabby fell in love with gymnastics following the example of her older sister Arielle, who not only is a former gymnast but also designs Gabby's leotards.
Seeing little Gabby's talent, Arielle got to convince Natalie to allow her to begin taking formal gymnastics classes when the future gold-medal-winner was only six years old.
Another challenging moment for Natalie came when Gabby was 14 and it was clear to the young gymnast that it was time for her to move on with her career, switch gyms, and leave to West Des Moines, Iowa to train with Chinese coach Liang Chow.
It took some effort from Gabby's older sisters Arielle and Joy to convince Natalie about giving the youngest child in the household permission to go. As Arielle told The New York Times in 2012:
"We had to be like, Mom, do this, please, please, please, and it was extra hard because she's a mama bear and she's so protective."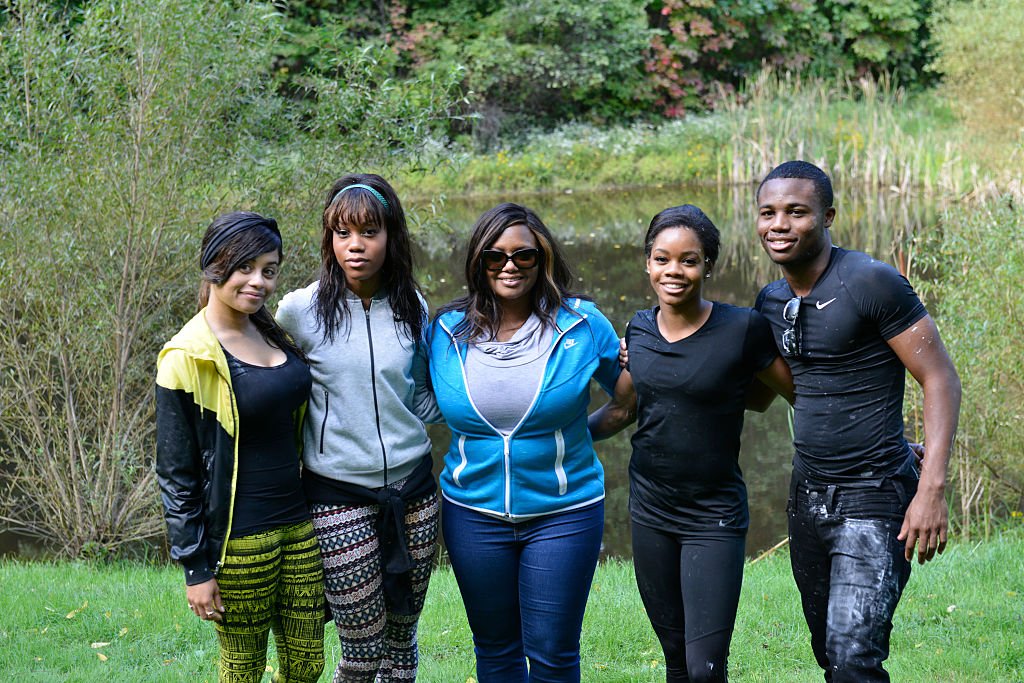 Arielle Hawkins, Joyelle Douglas, Natalie Hawkins, Gabrielle "Gabby" Douglas, Johnathan Douglas during the filming of an episode of "Douglas Family Gold" in 2015. I Image: Getty Images.
IT ALL PAID OFF
Now that Gabby has earned gold medals both in the 2012 and the 2016 Summer Olympics and has conquered the world of professional gymnastics, Natalie is more than confident about having done the right thing as a mother.
All of the hard work and the fears that Natalie had to overcome to support Gabby in her sports career have paid off, and it has given the mother-of-four not only big reasons to be proud but also a career.
Apart from working as her daughter's manager, Natalie became a reality TV star in 2016, thanks to the short-lived series "Douglas Family Gold," which followed the life of Gabby as a professional gymnast.
Please fill in your e-mail so we can share with you our top stories!