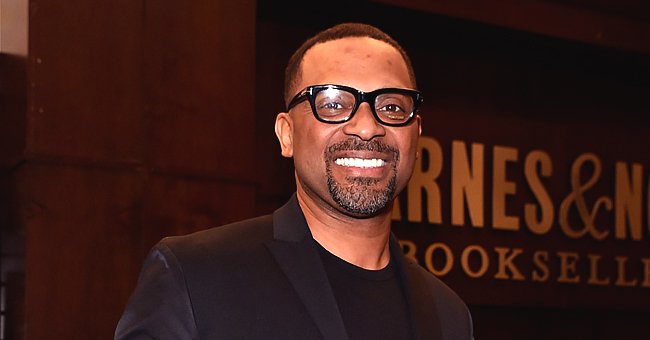 Getty images
Mike Epps' Granddaughter Skylar Washes Car and Enjoys Swimming in Adorable Videos
American comedian/actor Mike Epps' granddaughter, Skylar, looked cute in colorful one-piece swimsuit as she cleaned a car and enjoyed some pool time.
Mike's daughter, Bria, recently posted some adorable pictures of her young daughter on Instagram. The little one rocked a colorful and beautifully patterned one-piece swimsuit as she took a swim in the pool.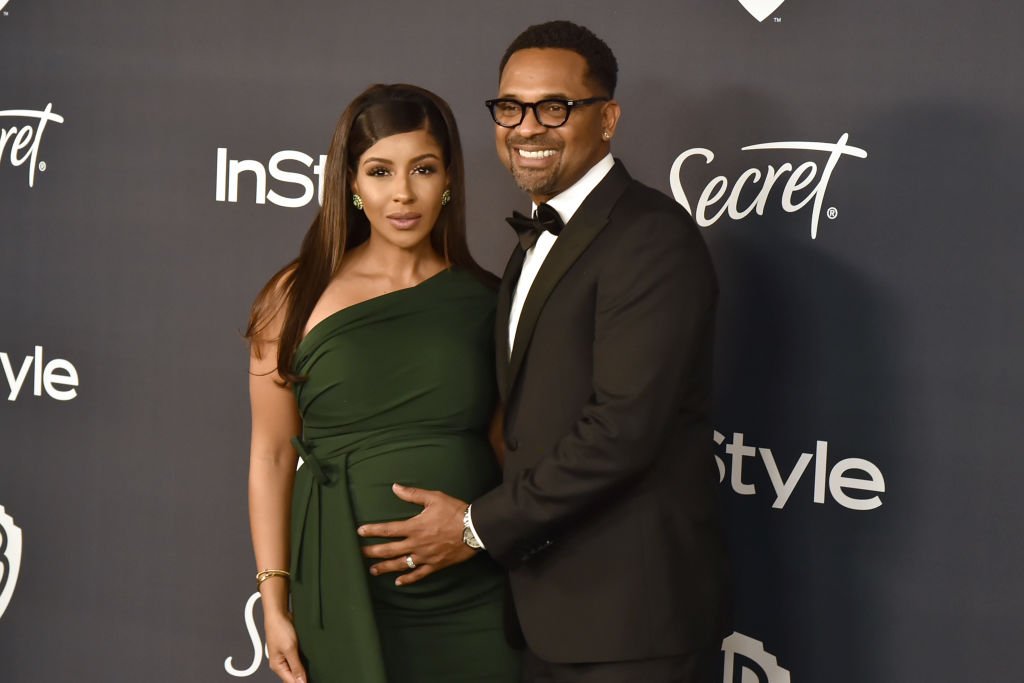 Kyra Robinson and Mike Epps attend the Warner Brothers and InStyle 21st Annual Post Golden Globes After Party on January 05, 2020. | Photo: Getty Images
Skylar's beautiful curls complimented the fit very nicely. The little one was also seen being very helpful, as shown by the videos of her washing a car.
In one of the videos, Skylar used yellow wash cloths to clean the blue car, while she used a hose in the second. The post was captioned:
"CAR WASH DAY!?"
Skylar's mum, Bria, is Mike's first child whom he welcomed to the world in 1993. He has three other daughters. His ex-wife, Mechelle McCain, gave birth to two of them, Moriah and Madison.
The last one is Makayla, who is usually mixed up with Anthony Epps' daughter who is also named Makayla.
The duo got married about a year later, at a resort located in Pelican Hill, California.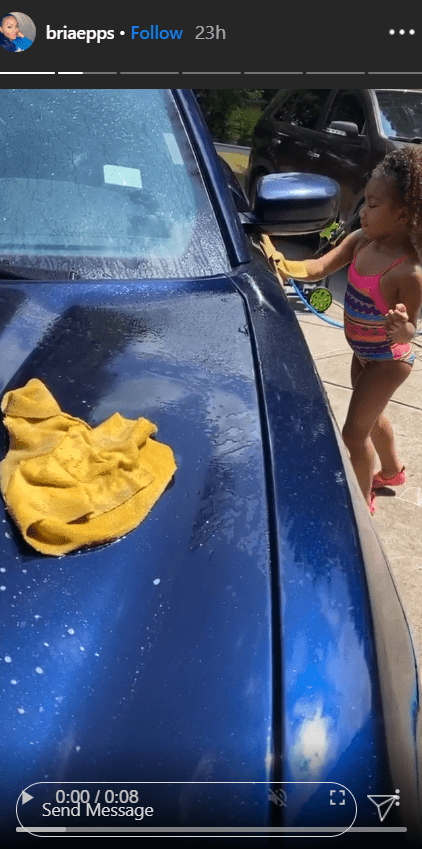 Bria Epps' daughter Skylar washing a blue car | Instagram/@briaepps
Epps loves all his daughters, but he does wish that he had a son. He has the girls whom his mom — who gave birth to eight boys — wishes she had.
Although it was tough for his mum to raise the boys, Epps still would have liked a boy of his own. He revealed in an interview with People back in 2016:
"My mother had eight sons and one girl. My mother cried every day...I had all the girls that she wanted!"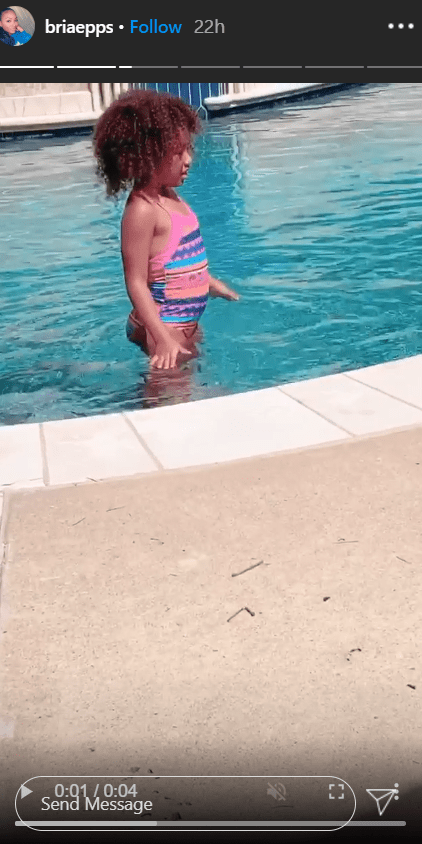 Bria Epps' daughter, Skylar, in the pool | Instagram/@briaepps
Mike's mum wanted her son to finish off high school, and he made her very proud as he finally graduated back in 2016.
Even after four daughters, Mike got married again. He got engaged to television producer Kyra Robinson in May 2018, just months after his divorce with Mechelle was finalized.
The duo got married about a year later at a resort located in Pelican Hill, California, and now, Kyra and Mike have a child together — Indiana Rose Epps.
Kyra announced her pregnancy on Instagram, alongside some beautiful maternity shots which her husband also shared. She looked gorgeous in a transparent white leotard and had long black hair reaching below her back.
Please fill in your e-mail so we can share with you our top stories!